Heaney's first taste of Majors a learning experience
Marlins' No. 1 prospect discusses quick rise, adjustments after tough big league stretch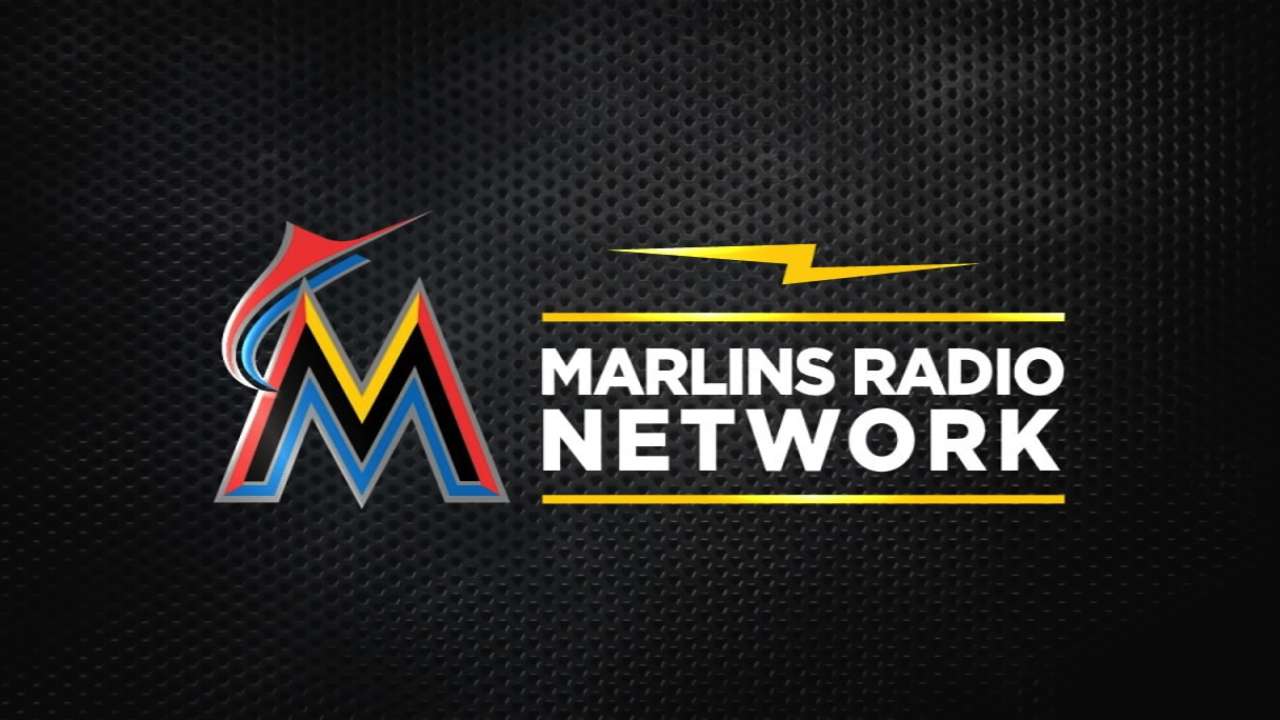 Southpaw Andrew Heaney, the Marlins' No. 1 prospect, didn't take his sweet time working through Miami's system. And even though his quick progress included a stretch of rough outings during his four-start stint in the Major Leagues, the Marlins are fully invested in the player expected to anchor their rotation alongside the likes of Jose Fernandez.
In Heaney's path to the Majors, the 2012 draftee appeared in 19 lower-level games before jumping to Double-A Jacksonville last August (a lat strain sustained in spring 2013 kept him off the mound until late May). He finished his season with a sparkling 1.60 ERA and a 9-3 record in 95 1/3 innings. When Heaney returned to the Suns at the beginning of 2014, he continued his success, going 4-2 with a 2.35 ERA in nine games and earning a promotion to Triple-A New Orleans.
There, Heaney further impressed with a 3-0 slate and a 2.74 ERA in his first four starts. So the Marlins, who at that point in June were still struggling to find a steady starter for the back end of their rotation, took a chance on him.
But Heaney's success didn't carry over. He allowed hitters a .300 average and yielded five homers, and he was 0-3 with a 6.53 ERA in the Majors when he was optioned back to the Zephyrs following a 3 2/3-inning outing in which he allowed five runs on eight hits and three walks. After stumbling through four July turns, Heaney settled enough to finish the season with a 3.95 ERA over his last 41 innings.
Between Double-A Jacksonville and Triple-A New Orleans, however, the 23-year-old had a solid season in the Minor Leagues, posting a 9-6 record with a 3.28 ERA in 137 1/3 innings. Those numbers gave the Marlins enough hope to include Heaney in their wave of September callups.
"I think a lot of the reports have been good," manager Mike Redmond said. "We know this guy's got good stuff and can pitch and can be a big part of our future here going forward. That's why he's here."
In conversations with MLB.com and the Marlins Radio Network, Heaney addressed his long and winding 2014 campaign.
What was the tough part about rising through levels so quickly?
When you go to Triple-A, guys have more at-bats than they do in Double-A. And when you get here, they have more at-bats and have better approaches. You just gotta stay true to your game and try not to deviate from what's made you successful.
What did you learn from your first taste of the Majors?
I talked to [pitching coach Chuck Hernandez], and we talked about things I needed to get straightened out. It's big league baseball. It's not easy, so I needed to get more consistent with a few things, and I think in the long run, going back to New Orleans was a good thing for me.
What adjustments did you have to make?
Keep the ball down. Guys get paid a lot of money to hit the ball far, so doing that and trying to control the running game a little bit [the Phillies stole three bases in five innings against him on June 24].
Did going through those rough patches change your approach?
I think I stay pretty level-headed. I know everybody struggles. Some people struggle when they first get here, some people struggle in the middle of the season. But everybody's gonna have tough times, so that shouldn't change what you do or how you approach the game.
Were you expecting to rejoin the Marlins as a September callup?
Not really. I knew they had [Carter] Capps and [Dan] Jennings who were gonna be coming back ... so I wasn't really expecting anything.
How important is it, confidence-wise, for you to close this season out strong?
I think getting up here and seeing what I can do against some competition [is important]. ... Sometimes I think having a whole lot of success or a whole lot of failures can get you mentally out into space, so, for me, I'm just going to go about my business and try to pitch well.
Maria Torres is an associate reporter for MLB.com. This story was not subject to the approval of Major League Baseball or its clubs.