End of August represents benchmark in turnaround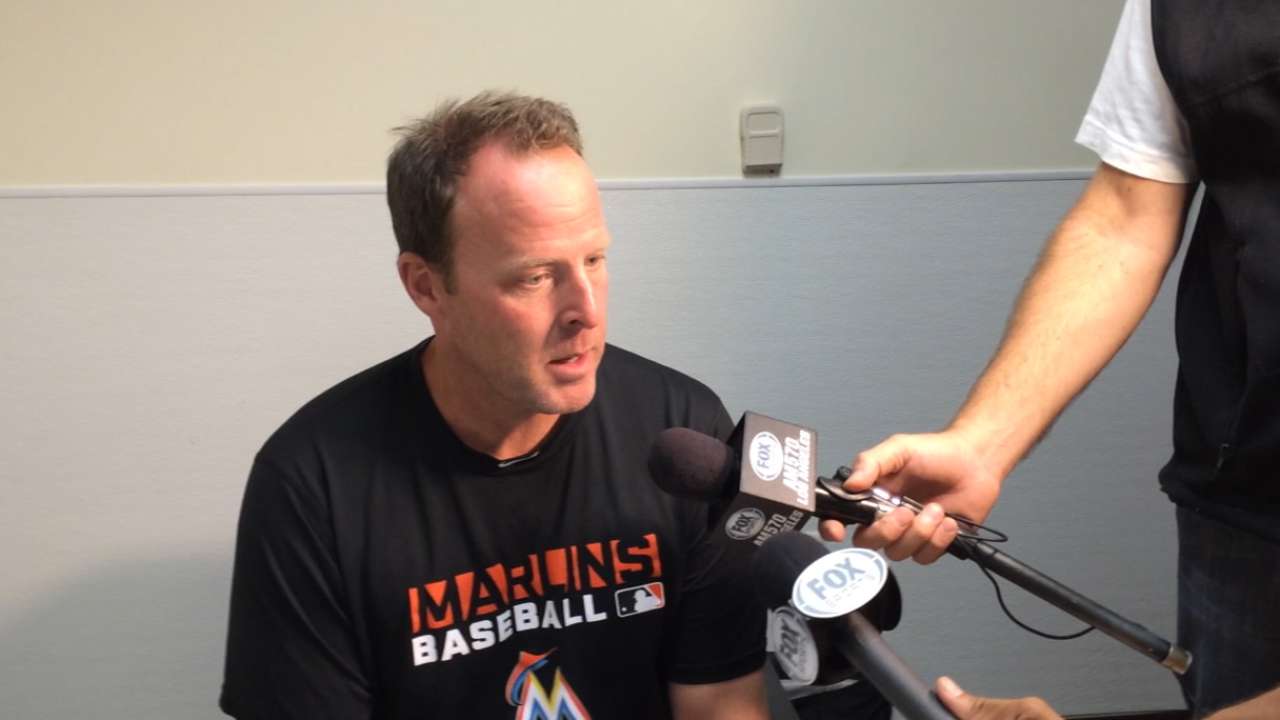 ATLANTA -- Like last year, the Marlins closed out August with a series with the Braves at Turner Field. Not much else is like a year ago for Miami now.
The Marlins entered the weekend at 65-67, and an achievable 5 1/2 games out in the National League Wild Card chase. This time in 2013, Miami was 49-83 and a whopping 27 1/2 games out in the Wild Card standings.
So to be playing meaningful games is a major step forward for a young Marlins squad that is seeking to remain relevant for as long as possible.
"This is what it's all about, to be at the end of August and the start of September, and being able to play in important games where there is pressure and focus on every play ... big hits, and all those things that come with pressure games," manager Mike Redmond said. "We have a lot of guys who have been in these situations, but a lot of guys, younger guys, who haven't. It's kind of hard to describe to people who haven't been part of it, but it's a feeling."
What the Marlins are seeking to get out of this last month is understanding what the moment is all about.
"You have to really be in it to truly feel what it's like, that pressure of having to get a big hit or having to make a pitch," Redmond said. "That's all good stuff. That's stuff, no doubt, we didn't have any chance of capturing it last year, because of where we were. But it's been exciting in just a year to be sitting here, playing meaningful games, playing in pressure situations, and watching these guys go out there and compete."
Joe Frisaro is a reporter for MLB.com. He writes a blog, called The Fish Pond. Follow him on Twitter Share This