Cishek seeks to right ship amid August troubles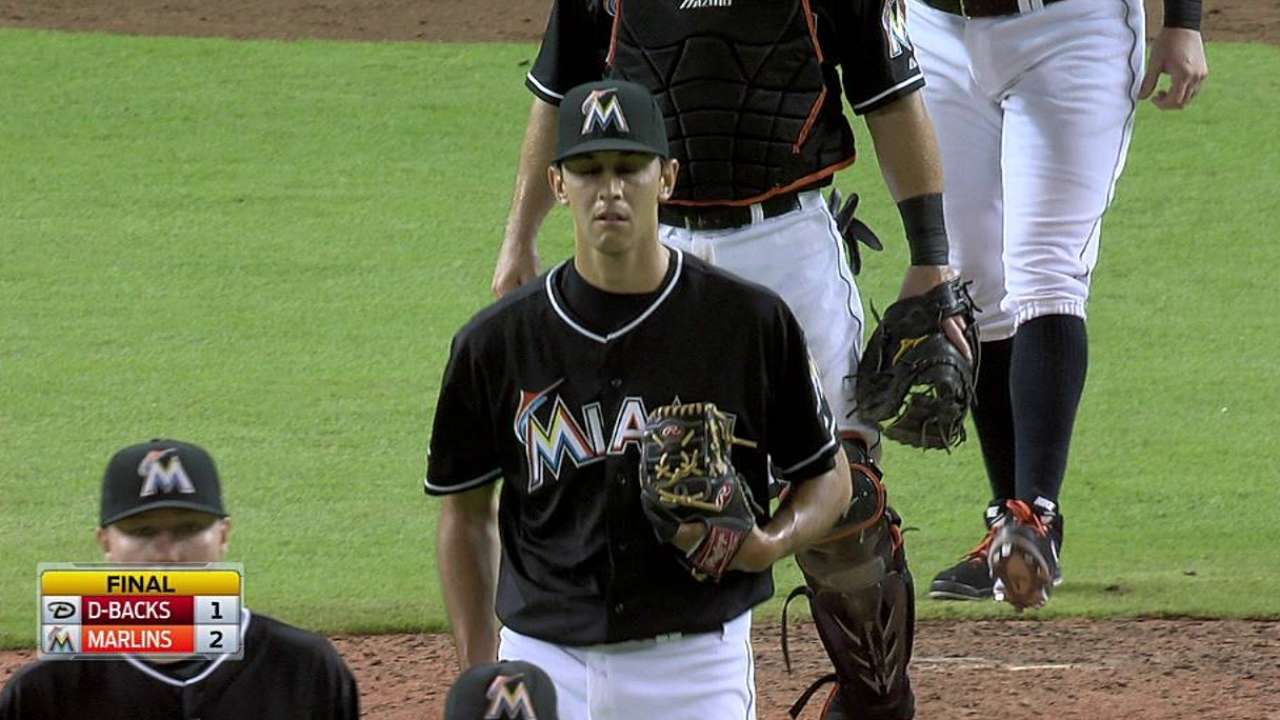 DENVER -- Sometimes, one wrong pitch to the right batter is all it takes to flip the entire perception of a player.
Right-hander Steve Cishek entered Saturday having allowed five earned runs in seven August opportunities. But because he had managed to convert all four of his save opportunities this month and 11 consecutive overall, Cishek's struggles were looked at as more of a rough patch than any serious cause for concern.
That all changed when he left a ball in Corey Dickerson's sweet spot to blow his fourth save Saturday.
"He yanked it," manager Mike Redmond said of Cishek's pitch to Dickerson. "I actually thought his last couple [appearances] have been pretty crisp. … But it probably got to him a little bit, giving him up the home run."
With a chance to move the Marlins to two games over .500 for the first time since June 17, Cishek was disappointed.
"These are all must wins, and when you're trying to climb back in this thing and have a team on the ropes, you should be able to put them away," Cishek said. "Unfortunately, I left a good pitch to hit to a pure fastball hitter and he got all of it."
Even with a slider he described as "a cement-mixer," Cishek said Saturday was the best he's felt "in a long time."
The Marlins offense gave Cishek a break in Friday's series opener by producing 13 runs, but despite not pitching since Tuesday, he couldn't find a way to turn a corner. And after Saturday's outing, opponents are now hitting .417 against him with four walks this month.
"I don't really have an explanation for what's going on," Cishek said. "It's just a fact that I need be able to locate my pitches better, get ahead of hitters and attack like I did earlier in the year."
Cody Ulm is an associate reporter for MLB.com. This story was not subject to the approval of Major League Baseball or its clubs.