Redmond marvels at Hechavarria's run-saving grab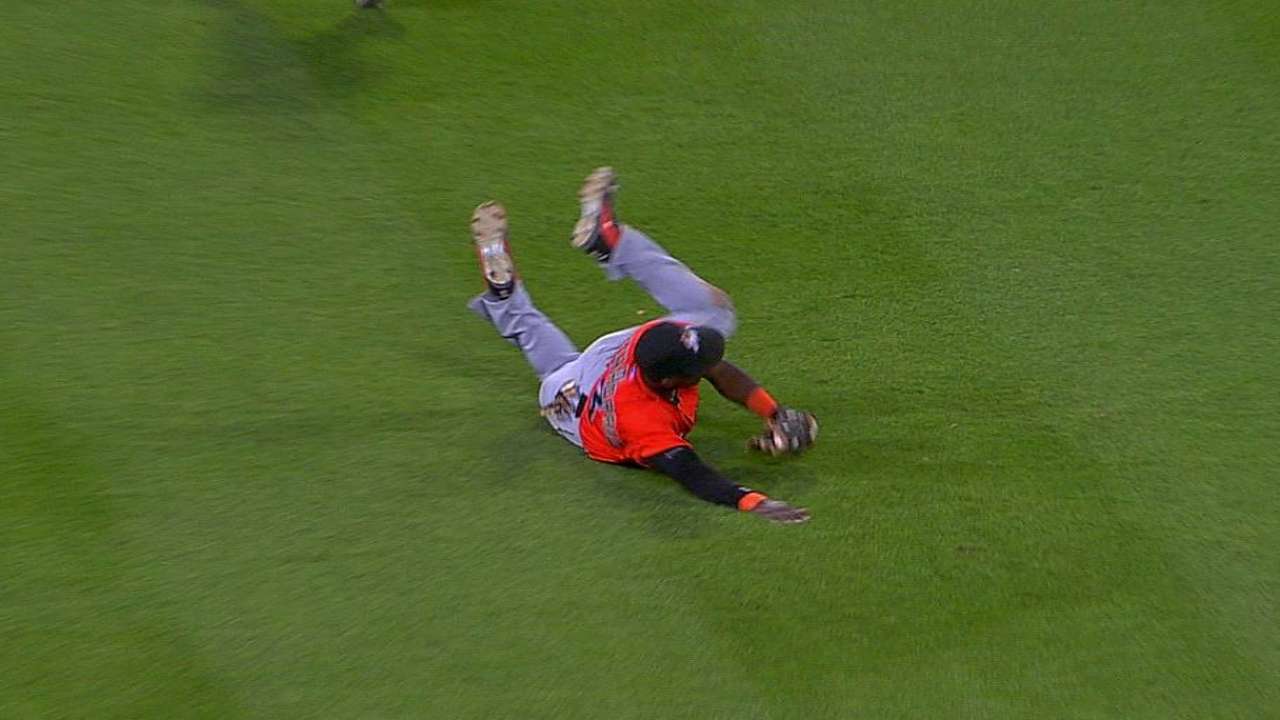 DENVER -- When Marlins manager Mike Redmond saw the ball come off Justin Morneau's bat, all he could think was "this thing is over."
Morneau's bloop in the 12th inning of Saturday night's 5-4, 13-inning loss was hardly picturesque, but it was the type of ball that could only mean trouble. And when Redmond observed how deep Marcell Ozuna was playing, he instantly knew that getting under the ball would be impossible, even for his speedy center fielder.
As his brain swirled to process what seemed destined to be a walk-off single, Redmond hardly had a chance to focus on the gravity-bending play that was unfolding in front of him. But as soon as shortstop Adeiny Hechavarria came down with the grab in no-man's land, Redmond remembered who he was dealing with.
"That's Hech right there," Redmond said. "He comes out of nowhere to make a huge play, a game-saving play."
Unfortunately for Hechavarria and the Marlins, his unforgettable heroics only delayed the inevitable. The Rockies capped off their late-inning comeback with Corey Dickerson's walk-off single in the 13th. But even when the dust settled, Hechavarria's manager still couldn't fathom what he saw.
"I don't know how he got to that ball," Redmond said.
Cody Ulm is an associate reporter for MLB.com. This story was not subject to the approval of Major League Baseball or its clubs.