Redmond remains confident in veteran Johnson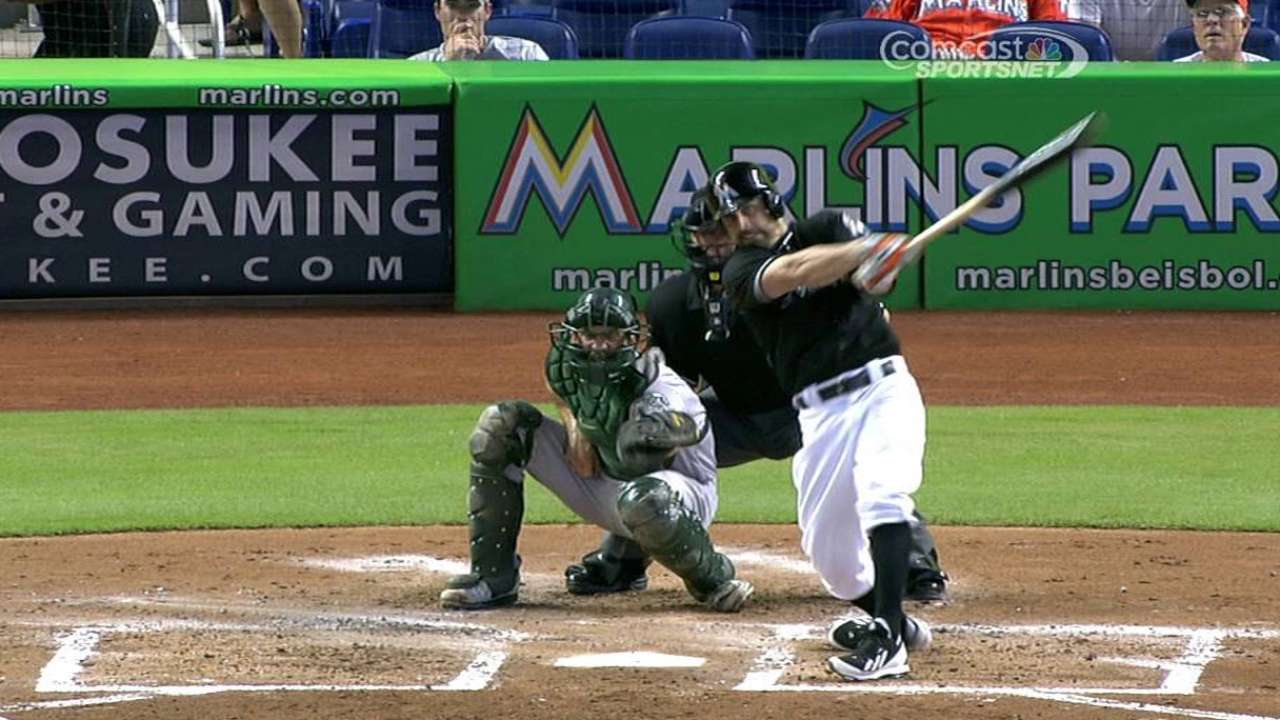 DENVER -- As a former backup catcher who spent much of his career being a bat off the bench, Marlins manager Mike Redmond can relate to Reed Johnson's struggles as well as anyone.
That doesn't necessarily mean Redmond's going to insert the veteran into the starting lineup, though.
Johnson entered Friday in a 2-for-35 rut. But most of those at-bats have come off the bench, as Johnson has started two games since that slump began on June 29.
Earlier in the season, Johnson was getting semi-regular time against left-handers in place of Christian Yelich. That trend has all but evaporated, with Yelich seeing lefties better and batting .514 over his nine-game hitting streak.
"[Johnson is] in a tough position where we got him some at-bats early and tried to take care of [Yelich] against the lefties, but Yeli's hit lefties," Redmond said. "That's the tough part about being a bench player. That's kind of the way it goes. But that's a tough way to get out of a slump, for sure."
Still, that hasn't stopped Redmond from finding a way to have Johnson appear in 14 of the Marlins' 18 games this month entering Friday.
"I still like having him in a big situation," Redmond said. "He hasn't got a lot of hits, but he gives you a great at-bat. ... I know if I have a runner in scoring position, and I need a guy to have a great at-bat, I know Reed Johnson's going to give me that whether he gets a hit or not."
In his first season with the Marlins, Johnson is batting .224 (32-for-143) with 10 doubles and 21 RBIs.
Cody Ulm is an associate reporter for MLB.com. This story was not subject to the approval of Major League Baseball or its clubs.