Jennings, Capps, Dietrich work toward Sept. return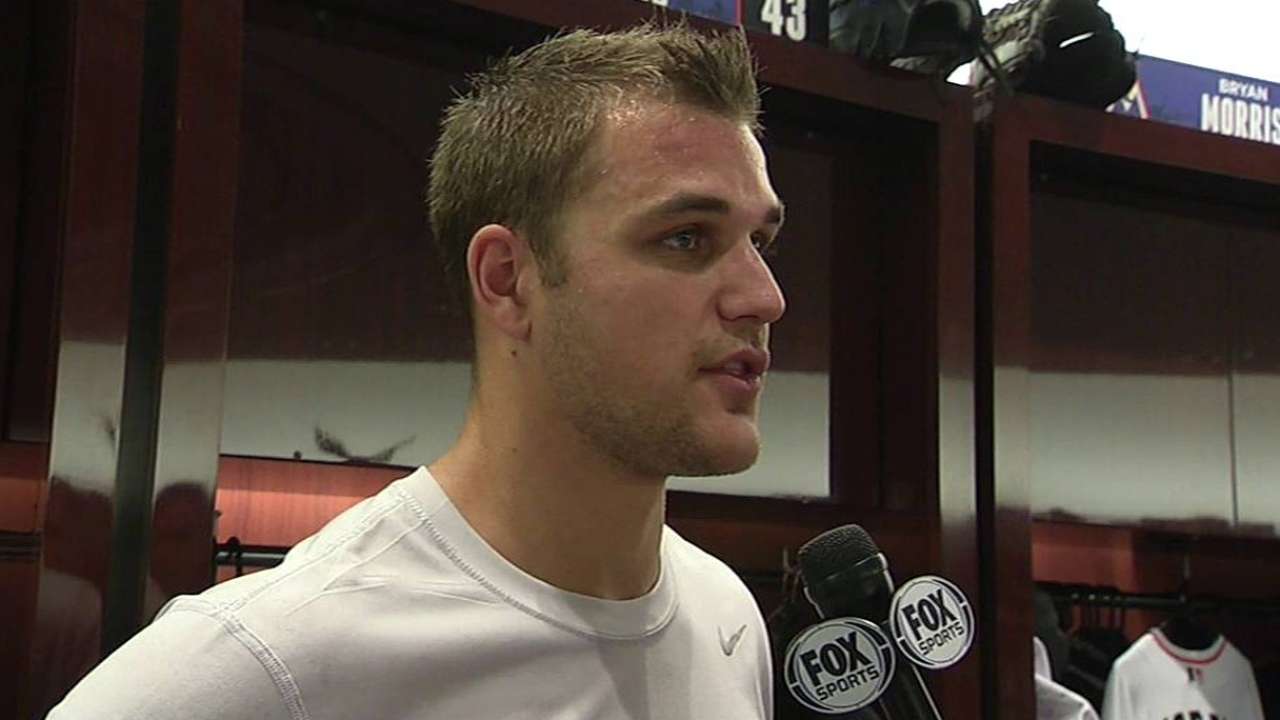 DENVER -- Three injured Marlins look to be turning a corner just in time for a late Wild Card push.
In his return from the concussion he suffered after being struck by a line drive earlier this month, left-hander Dan Jennings threw two scoreless innings for Class A Advanced Jupiter on Friday.
Right-hander Carter Capps, who has been shut down since late May with a right elbow sprain, will begin his rehab assignment Monday with the Marlins' Rookie affiliate in the Gulf Coast League.
And with second baseman Derek Dietrich continuing to rehab his strained right wrist at Jupiter (4-for-11 in four games), September's roster expansion couldn't be coming at a better time.
"The plan is for those guys hopefully to be ready right around [roster expansion] time," manager Mike Redmond said. "Capps is feeling good. It's a good sign that he's starting a rehab, because he could end up pitching some big innings for us in September. And D.J. is the same way."
Capps has only pitched 12 innings for Miami this season, but he struck out 15 with just three walks over that span.
Before his scary injury on Aug. 7, Jennings allowed just four earned runs with 32 strikeouts in 35 innings. He has struggled with inherited runners, allowing 55 percent to score (11-of-20). Jennings began his rehab assignment earlier this week, walking one and striking out one in a scoreless inning for the Marlins' rookie affiliate. He struck out three, allowed two hits and didn't walk a batter in his two innings for Jupiter on Friday.
While Dietrich remains in the Marlins' plans at second, Miami also has Jordany Valdespin, Donovan Solano and Ed Lucas at the position, which could create a timeshare down the stretch.
Beyond Jennings, Capps and Dietrich, Remond said the Marlins will be looking to bring up another catcher and an extra infielder in September.
The most likely candidate to get the call behind the plate is J.T. Realmuto, who is batting .293 (100-for-341) with 24 doubles and 56 RBIs for Double-A Jacksonville this season.
As for a possible infield addition, Enrique Hernandez could be high on the Marlins' list as an option at second base and in the outfield. He went hitless in seven at-bats with the Marlins after being acquired from the Astros before the non-waiver Trade Deadline, but he hit .284 (23-for-81) with four doubles, two triples and 10 runs scored for Houston earlier this season.
Cody Ulm is an associate reporter for MLB.com. This story was not subject to the approval of Major League Baseball or its clubs.