Marlins fan helps Stanton take Ice Bucket Challenge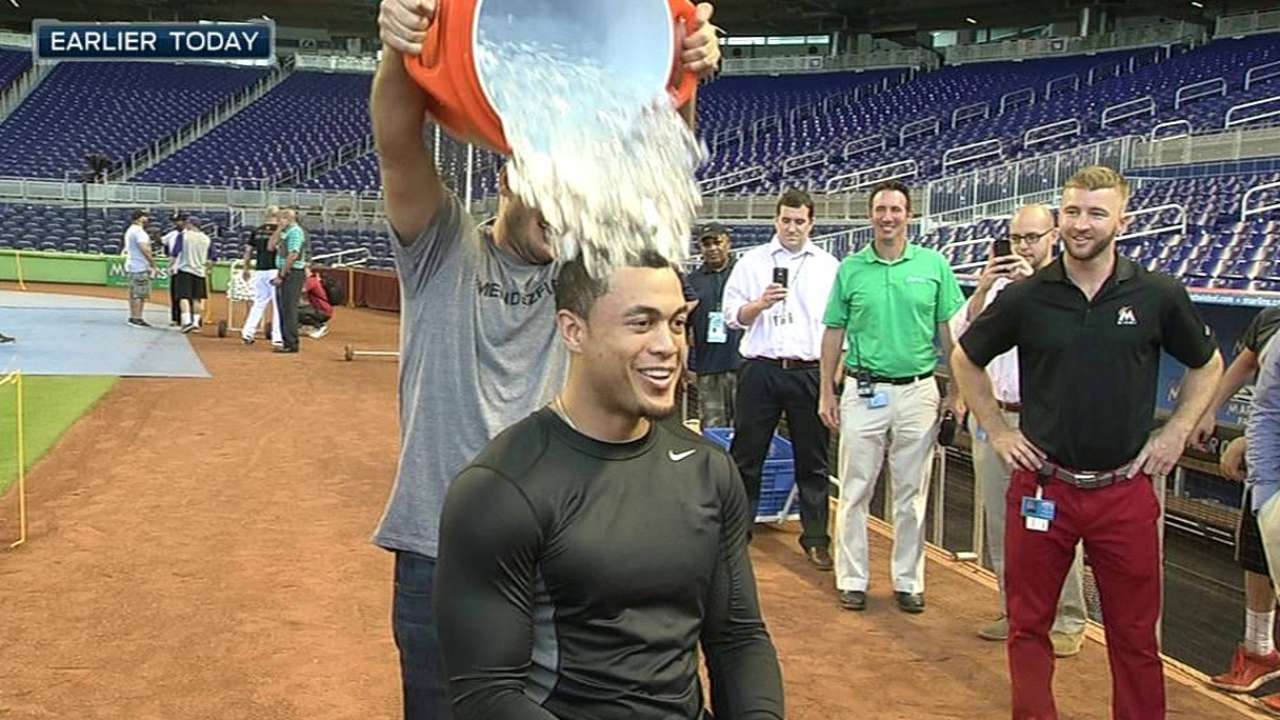 MIAMI -- Marlins Park has been the site of several ALS Ice Bucket Challenges over the last week. A handful of players (including Casey McGehee and Steve Cishek), manager Mike Redmond and even team president David Samson have all dumped ice over themselves in an effort to raise awareness for Lou Gehrig's Disease.
The challenge that drew the most attention, though, took place on Tuesday, when Giancarlo Stanton executed his bid differently.
Instead of doing it himself after closer Steve Cishek issued him a challenge, Stanton and the Marlins announced a contest in which the highest-bidding fan would get the opportunity to do the ice-dumping for him.
The winner was Andrew Mendez, a life-long Marlins follower who was happy just to get the chance to meet Stanton.
"At the end of the day, it's for a good cause," said Mendez, whose $4,551 benefited the ALS Recovery Fund. "I can always say I dumped a bucket of ice water on Stanton."
After the ice was dumped on him, Stanton realized he hadn't challenged anybody else to do it. So he'll match Mendez's donation to make up for it.
"What I thought about it was do something a little different than just the video and help contribute, and I'm glad I could be a part of it," Stanton said. "Good thing the roof's partially open, so [it was] not too bad."
Joe Frisaro is a reporter for MLB.com. He writes a blog, called The Fish Pond. Follow him on Twitter Share This