Samson eager for MLB to address pace of game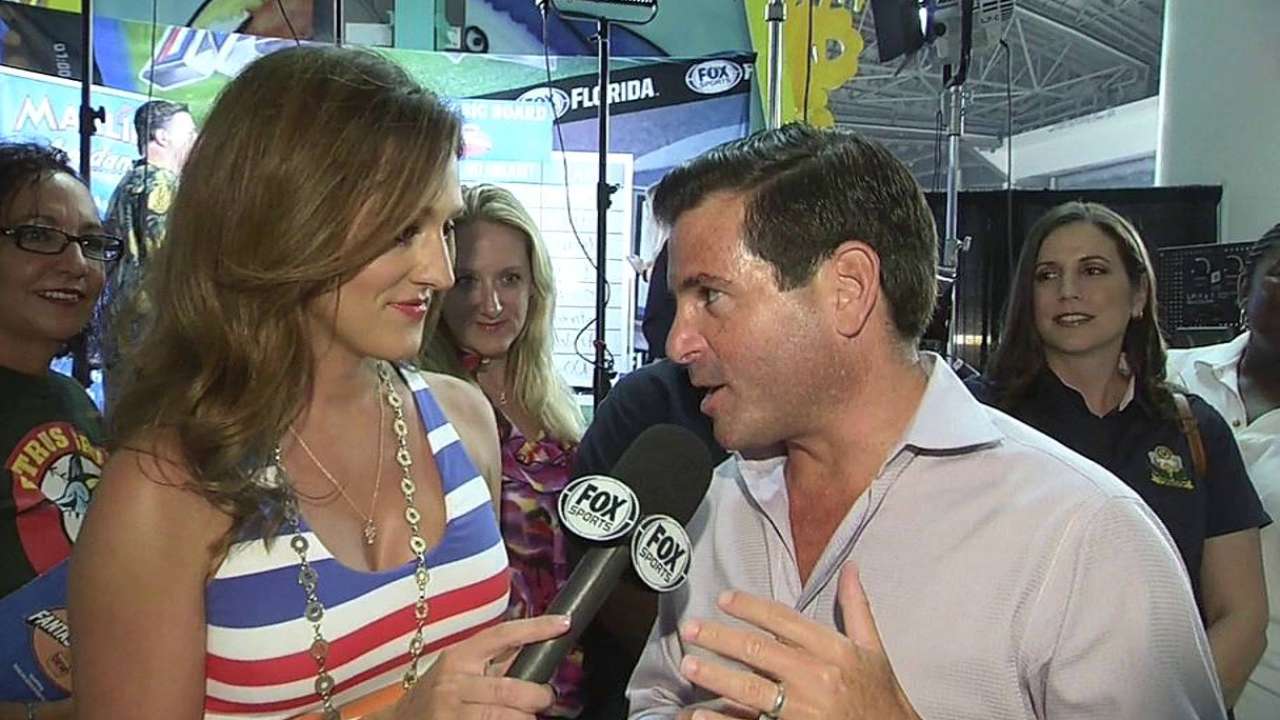 MIAMI -- Improving the pace of games is a top priority for MLB's next Commissioner, Rob Manfred, and it is an issue Marlins president David Samson is passionate about.
To grow the sport locally, nationally and internationally, Samson says, it is imperative that games speed up.
"Pace of game is my No. 1 issue," Samson said. "Commissioner-elect Manfred has stated, unequivocally, that he understands and supports the fact we must make changes in the pace of game. It's not a matter of if, it's a matter of when, and the changes have to be substantive.
"We want to get younger, and the Commissioner-elect Manfred is committed to that. If that's going to happen, you must address the 800-pound gorilla in the room. The 800-pound gorilla is pace of game, period. All other things come from that.
"No one watches 3 1/2-hour games. You just can't have that. When you talk about the World Cup craze that happened, the interesting part about the World Cup is, you made an investment of one hour, 40 minutes, and you see a World Cup game. If you're over one hour, 40 minutes, you're in extra time, or you're in penalty kicks."
One way to speed things up, Samson says, is awarding batters first base on intentional walks, rather than having four pitches thrown.
Other suggestions are to reduce the amount of time batters step out of the box between pitches. And getting pitchers to hurry up throwing the ball.
"In baseball, you can invest 3 1/2 hours, and see a nine-inning game, 4-2," Samson said. "We're not about to achieve our goal of making our demographics younger by not changing that fact.
"Instant replay has to be adjusted, and will be adjusted for pace of game issues, in terms of how long it takes a manager to decide, and how long it takes for New York to decide. That, to me, has to be addressed."
Joe Frisaro is a reporter for MLB.com. He writes a blog, called The Fish Pond. Follow him on Twitter Share This