McGehee sticking with up-the-middle hitting approach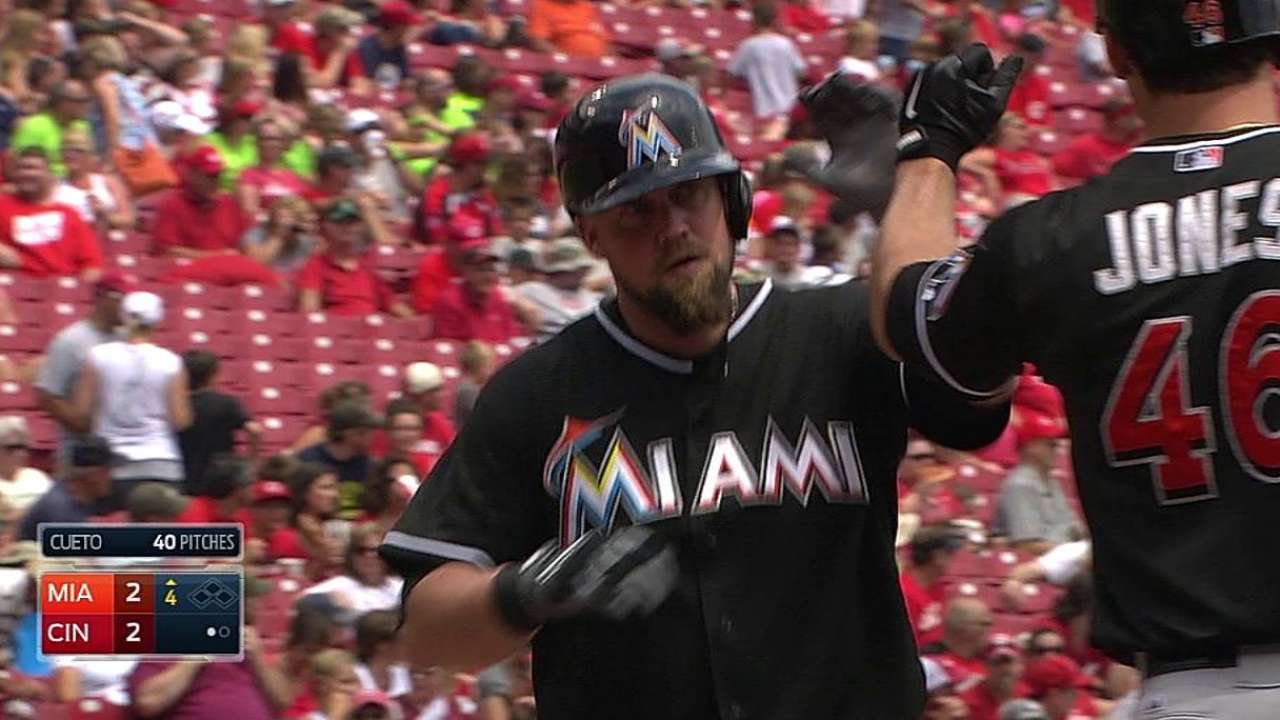 MIAMI -- Staying with an up-the-middle approach is a big reason Casey McGehee has enjoyed a productive season. It's factored into the Miami third baseman batting .333 with runners in scoring position entering play Sunday, as well as providing protection behind Giancarlo Stanton.
The flip side of focusing on the center of the field is it has made McGehee susceptible to hitting into double plays. Three times in the first three games against Arizona, the veteran third baseman has tapped into DP's.
"It gets frustrating," McGehee said. "But at the same time, you can't go up there thinking about it. With a guy on first base, you're still trying to hit the ball hard. Sometimes it happens. It's happened a few more times than it probably should."
McGehee paces the Majors with the 25 double plays he's hit into. He's also set a franchise record in that category, topping the 22 Greg Colbrunn had in 1996.
Overall, McGehee has been steady behind Stanton, who paces the Majors with 20 intentional walks. Stanton also has walked 76 times, third most in the big leagues.
Teams are clearly trying to avoid allowing Stanton to beat them, taking their chances with McGehee, who has often made the strategy backfire. McGehee is batting .325 with runners on base.
Considering his overall production, McGehee could be taking a risk if he tinkers with his approach with runners on base.
"It's one of those things where the knee-jerk reaction is to try to come out of your approach and do something differently," McGehee said. "For the most part, I think that's been a big part of whatever success I've had, is trying to stay in the middle of the field. You can't have it both ways all the time. I guess that's the price you pay trying to stay in the middle of the field sometimes."
Joe Frisaro is a reporter for MLB.com. He writes a blog, called The Fish Pond. Follow him on Twitter Share This