MLB.com Columnist
Richard Justice
With time running out, five teams to watch
Rays, Yanks, Marlins, Braves, Reds have work to do to make postseason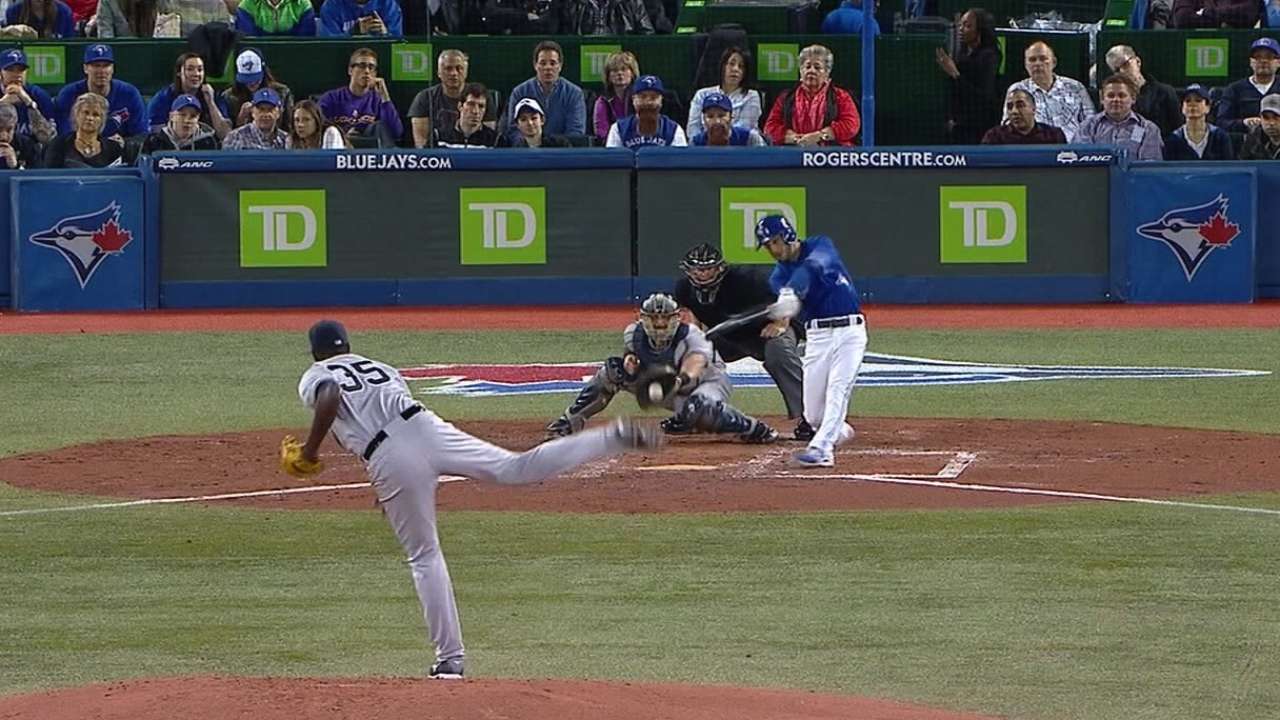 If you spend an hour or two studying the standings, you'll come to the conclusion that the postseason races finally have some definition.
You'd be right, too. Whatever that means. These kids today, they wait until the last minute to settle everything.
The Orioles, A's and Angels are in great shape to get three of the five American League playoff berths, and the Tigers, Royals and Mariners are positioned to fight it out for the other two.
Simple, huh?
In the National League, the Nationals and Dodgers are in cruise control. Plenty can happen these last six weeks, but it would be a stunner if either of them missed the playoffs.
And the Brewers, Cardinals, Pirates and Giants appear set to compete for the final three NL playoff berths.
Let's push the pause button right there to point out that only two 2013 playoff teams -- the A's and Dodgers -- seem certain of making a second straight postseason appearance.
This is the new normal. That is, everyone plays. This is one of Bud Selig's legacies the best Commissioner baseball has ever had.
In his first years on the job, he used the words "faith and hope" so much that he even started poking fun at himself.
Because back then, it seemed like an impossible dream. Baseball's postseason berths were decided in large part by how much money each team spent.
Selig believed the sport was in trouble if only the rich teams got to play in October. That's not the case anymore.
At the moment, three of baseball's biggest spenders -- Yankees, Phillies, Red Sox -- need fast finishes to make the postseason.
Meanwhile, 17 of 30 teams have played at least one playoff series the last three Octobers. That's a full-blown postseason series, which is different than getting a berth in the Wild Card game.
If you go back to the last five postseasons, then it's 20 of 30 teams taking part in at least one series.
That balance has extended to the World Series. In the last decade, 11 of 30 teams has been to the World Series at least once. In that time, six different American League team and five different National League teams have gone.
In that time, we've come to expect September chaos. The Rays and Cardinals overcame double-digit deficits in August 2010 to make the playoffs.
In the case of those Cardinals, they sprinted into the playoffs and kept right on going to a wild celebration at the end of an incredible seven-game World Series. And the 2007 Rockies had that little 22-1 run into the World Series.
OK, back to 2014.
I'm buying the A's, Angels and Orioles. I'm buying the Nationals and Dodgers, too. But there's still time for others, too.
That's the beauty of baseball in 2014. The top 20 or so teams are so close in talent that postseason berths could be decided by the smallest of things.
For instance, who is playing well in September? What players are hot at the right time? Think Pablo Sandoval in 2012.
Hall of Fame manager Sparky Anderson would get so annoyed at some of us for pointing out that his team had a losing record since, say, July 28 at 5 p.m.
"Excuse me, but doesn't the season begin in April?" he would ask.
Yes, Sparky, but that was another place and time.
So as we prepare for yet another stretch run, don't sleep on these five teams. They're not sleepers anymore. There's no such thing.
Here goes:
1. Rays -- I still believe. To go from 24-42 to within an eyelash of .500 has required a massive amount of energy. In the NBA, teams expend so much getting back into a blowout game that they almost always have trouble finishing the deal. That may be the case for these Rays, too.
That would be a shame because they just might be the best teams on the planet at the moment. Or at least in the conversation.
Even with the departure of David Price, the rotation is solid. Joe Maddon is the best manager on the planet, and he's making a shaky bullpen look better than it is. If Evan Longoria finishes fast, the Rays might just end up playing meaningful games in the final two weeks of September. If that happens, don't bet against them.
2. Yankees -- Just when it looked like they might be one of the most remarkable stories around, they've had a terrible few days. They're not going to win the AL East and are desperately holding on in the Wild Card race.
That they've survived the loss of four starting pitchers for most of the season is beside the point. There are not points for moral victories in the Yankees world. So they need Michael Pineda to stay on the mound. They need Masahiro Tanaka to get back for some September starts.
And they need Mark Teixeira to stay on the field and to produce the way he expects to produce. If all that happens, if an overachieving bullpen can regather itself, the Yankees still have a chance.
They're a long shot, and if they miss the postseason for a second straight season, it would be a terrible to see Derek Jeter finish this way. On the other hand, he understands that nothing is guaranteed.
All things considered, they've done a tremendous job staying in contention for 119 games. They just need one more push, and they've at least got a fighting chance.
3. Marlins -- Is this the sweetest story in sports? Regardless of what happens now, general manager Dan Jennings has done a phenomenal job rebuilding the roster, and manager Mike Redmond could be on a bunch of NL Manager of the Year ballots.
Oh yeah, there's that Giancarlo Stanton guy. If he's not the best player in the game, he's right there in the conversation with Mike Trout, Andrew McCutchen and some others.
The Marlins have young power arms and a nice of kids and veterans in the everyday lineup. They've got some mojo, too. Why not?
4. Braves -- You're right. There's plenty of reason not to believe. The wheels have absolutely come off. They've got 12 games left against the Phillies, Rangers and Mets. As schedule relief goes, that's not much.
Forget the injuries. That's old news. They took off fast despite them. Now, they need a closing kick. That means you, Mike Minor. And you, B.J. Upton. And you, Freddie Freeman. This is the time of the year when the main guys have to be the main guys. the Braves were one of baseball's best teams for a month. They've spent 94 days in first place. This franchise has a history of winning and of playing its best when the lights are brightest. This is that time.
5. Reds -- They can't survive another significant injury. Oh, wait, now Homer Bailey is hurt. And they need to hope that Joey Votto and Brandon Phillips both are on the field in September. Even then, the math is tough in a division with the Brewers, Pirates and Cardinals.
The point is that there still seems to be enough here. And there are games left against contenders -- 22 against the Pirates, Brewers and Cardinals plus four against the Braves, three against the Orioles. In times like these, good managers gather their guys and tell them, "No one believes in you outside of this room."
Let's hope the guys in the room haven't lost the faith. The Reds still have a chance. They don't need a miracle. But they need Johnny Cueto to lead the rotation and Phillips to become the dominant player he's supposed to be.
Richard Justice is a columnist for MLB.com. Read his blog, Justice4U. This story was not subject to the approval of Major League Baseball or its clubs.