Cishek's latest save 'too close for comfort'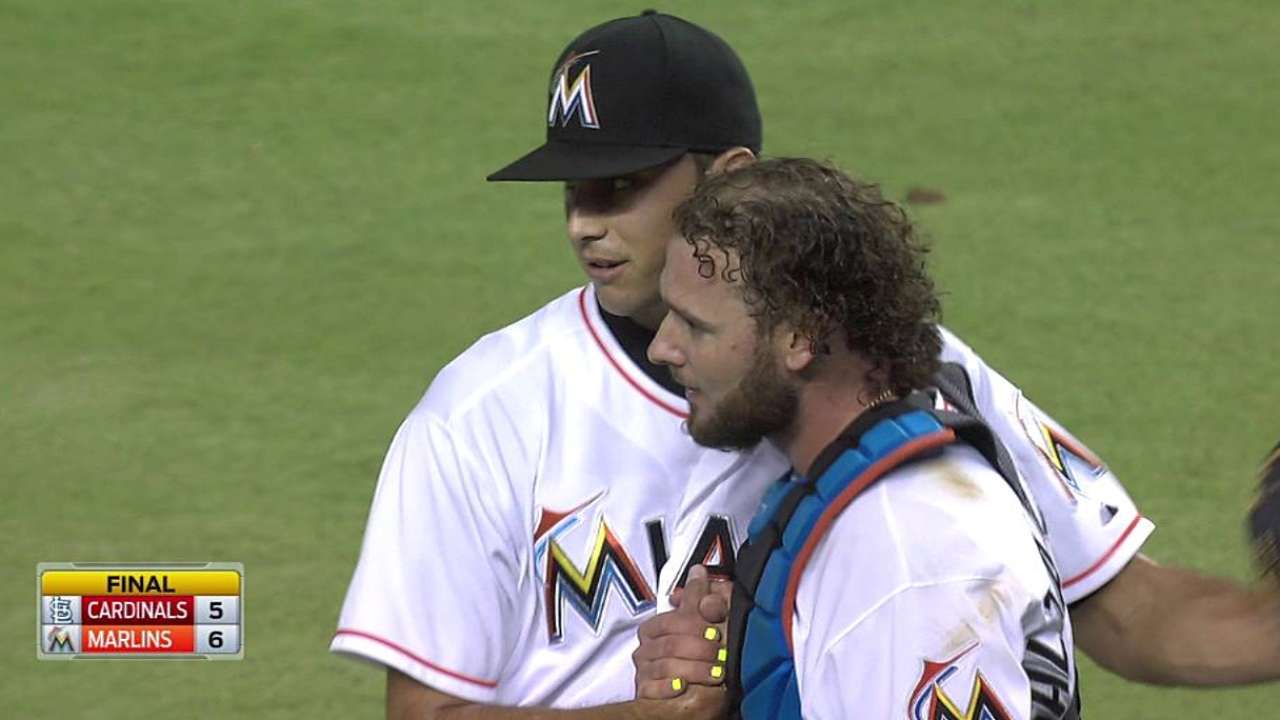 MIAMI -- Steve Cishek reached a milestone on Monday, logging his 30th save of the season. Although happy he secured the Marlins' 6-5 win over the Cardinals, the right-hander was once again disappointed in his performance.
The Cardinals scored twice in the ninth inning, marking the third time in his last four appearances that Cishek has given up an earned run.
"It's like bend don't break, I guess," Cishek said. "But it's been way too close for comfort. It is what it is. I'm going out there with the same mindset every day, and for some reason, I'm in a rut again. I go through these lulls a couple times a year."
Credit the 28-year-old for making the necessary pitches, but the overall feel for his command isn't quite there.
Cishek blew a save at Arizona on July 9, and he has converted 10 straight opportunities since. The saves just haven't come easy, as his ERA is now 3.86 in 51 1/3 innings.
"The bottom line is we're still winning ballgames, even though I'm giving up runs," the closer said. "In the end, the outcome is a 'W,' and that's all that really matters to me. I'm just going to keep going out there and battling with what I got."
Manager Mike Redmond said the club will monitor Cishek, and if necessary give him a breather.
"It hasn't been easy for him, but he's still getting the job done," Redmond said before Tuesday night's game. "He's still making pitches when he needs to. We're definitely going to have to monitor him. If he needs to get a day here or there, if that becomes a factor for him, we'll see."
The Marlins ended up giving Cishek off on Tuesday, in a game they won, 3-0. Bryan Morris opened the ninth inning and recorded two outs, but he allowed two baserunners. Morris was seeking his first MLB save, but after he walked Jon Jay, he was lifted in favor of Mike Dunn to face the left-handed-hitting Matt Adams.
Dunn struck out the pinch-hitter to log his first save of the season.
"Cishek had been in four out of five, nine out of 10, he needed a night," Redmond said. "We were able to pick him. We got through it."
Joe Frisaro is a reporter for MLB.com. He writes a blog, called The Fish Pond. Follow him on Twitter Share This