Redmond touts Stanton's candidacy for NL MVP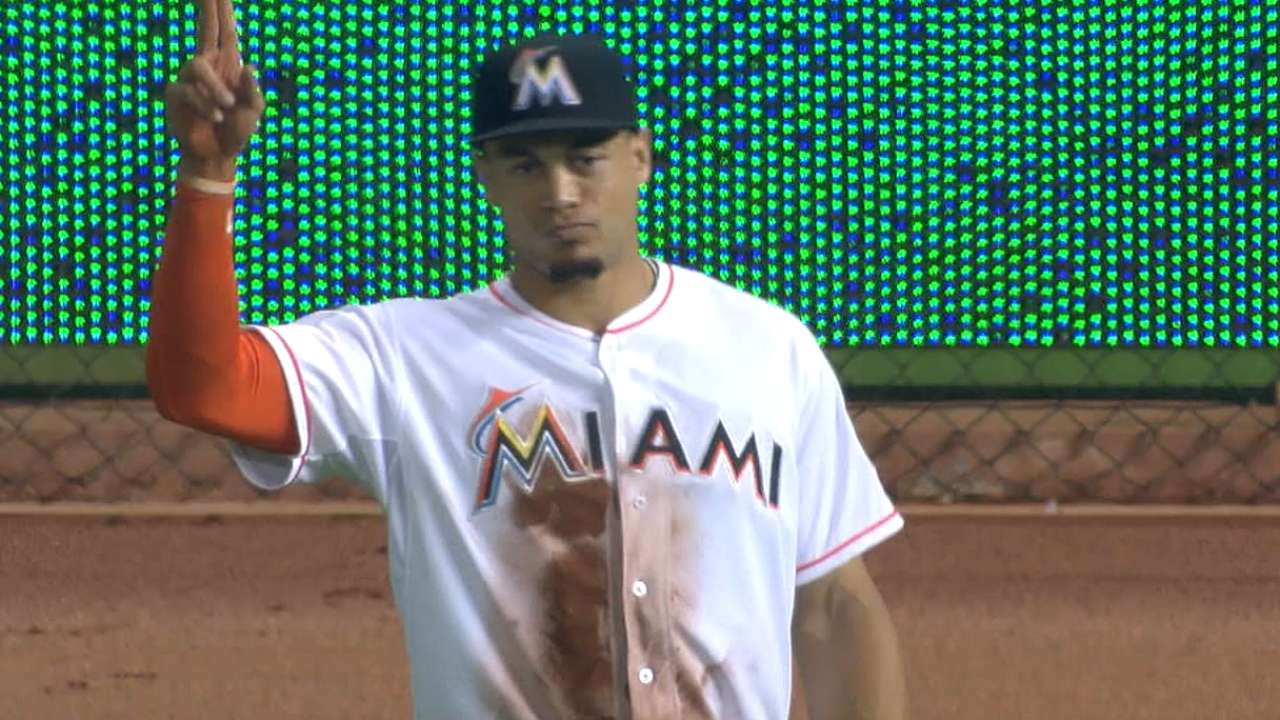 MIAMI -- All aspects of Giancarlo Stanton's game came to the forefront in the Marlins' 6-5 win over the Cardinals on Monday night.
The 24-year-old right fielder smacked two home runs and made a run-saving diving catch. Stanton also showcased a strong arm, nearly throwing out Shelby Miller at first base on a single.
Doing everything is yet another reminder that Stanton not only was a deserving All-Star this season. According to manager Mike Redmond, the slugger should receive serious MVP consideration in the National League.
Entering Tuesday, Stanton paced the NL in home runs (31) and RBIs (82) and was batting .292, with a .393 on-base percentage and .568 slugging percentage.
Redmond is surprised Stanton isn't considered among the frontrunners for the NL MVP Award.
"I was watching one of those shows today, and they were talking about, just should he be mentioned. I was like, 'What? Just mention him?'" Redmond said. "I think what he's done is made a statement. For sure, he should be right up there."
Stanton isn't focused on personal achievements. He's striving to do his part to get his team back to .500 and into position for a final-month playoff push.
"I'm not typing MVP on Google every night," Stanton said. "I've got other things to worry about, starting with playing tonight."
After going through some struggles, Stanton feels he's getting back into the groove that he showed at the start of the season.
"I kind of fell off of my approach and my game plan for a while there," Stanton said. "But I'm glad. I'm feeling better."
The fun Stanton is having now is reminiscent of his days in youth baseball, when he had three homers in a game.
"I went 4-for-4 with three home runs," the slugger recalled from his Little League days. "They intentionally walked me the next time, so I batted lefty and actually hit it off the fence."
Joe Frisaro is a reporter for MLB.com. He writes a blog, called The Fish Pond. Follow him on Twitter Share This