Marlins join in on ALS Ice Bucket Challenge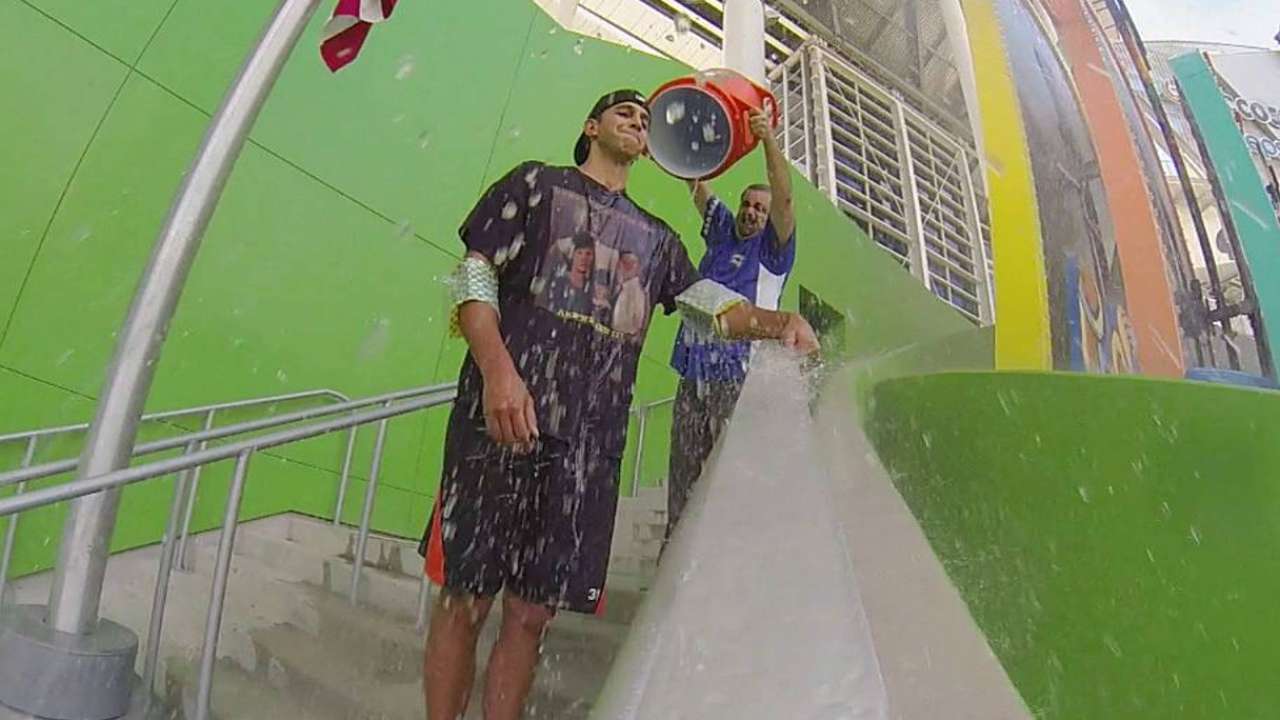 MIAMI -- Getting doused with a bucket of ice water is a chilly experience the Marlins certainly feel is worth taking. The past few days, players and members of the organization have joined the ALS Ice Bucket Challenge.
Before batting practice on Tuesday, team president David Samson and president of baseball operations Michael Hill each dumped buckets of ice water over their heads, doing their part to raise awareness to help strike out the disease.
"Trying to find a cure for ALS, it's a very difficult disease," Samson said. "I heard about the challenge just [Monday]."
Samson was made aware by Marty Sewell, the team's manager of baseball information.
"Of course we were going to do it," Samson said of the initiative that is sweeping the country.
Marlins director of communications Matt Roebuck raised the profile of the cause by coming up with the idea for an auction where fans can bid for the right to dump a bucket of ice water on the team's star player.
"Someone will bid for the right to dump on Giancarlo Stanton," Samson said.
Details of the auction are on Marlins.com/icebucket, with the bidding beginning at 5 p.m. ET on Tuesday and ending at 3 p.m. Friday.
Manager Mike Redmond has agreed to take the challenge, as have Casey McGehee, Garrett Jones and Christian Yelich.
General manager Dan Jennings also will take part.
"People are doing it all over the country," Samson said. "People are raising money. Hopefully a cure will come."
Joe Frisaro is a reporter for MLB.com. He writes a blog, called The Fish Pond. Follow him on Twitter Share This