Redmond: Jennings feeling better, recovering well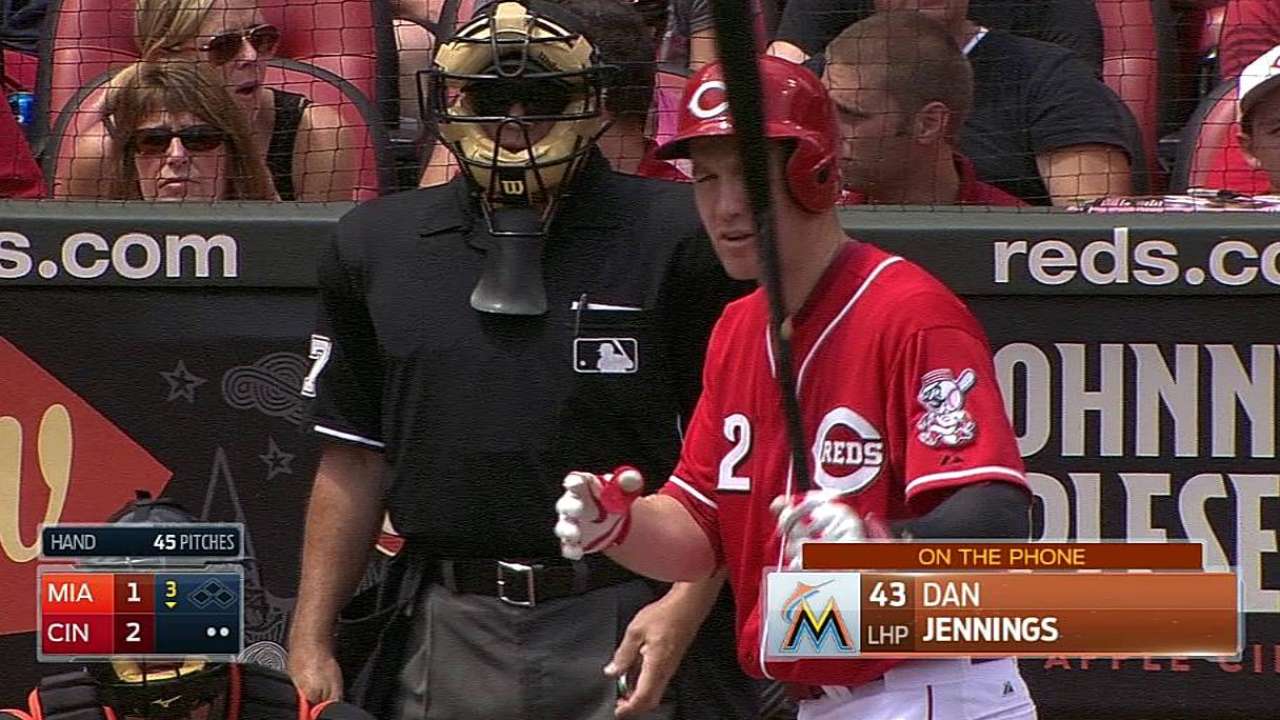 MIAMI -- Redmond gave a positive update on reliever Dan Jennings, who was struck on the left side of his head Thursday night in Pittsburgh on a comebacker off the bat of the Pirates' Jordy Mercer.
"He's feeling better," Redmond said of Jennings. "Obviously, he's still on the concussion DL and he's still a ways away from doing any baseball activities. We'll continue to monitor him, but the good news is he's feeling better in his recovery."
Redmond said that Jennings would be at Marlins Park on Monday night and was scheduled to be "checked out by our doctor here at the stadium." Redmond said it's uncertain how long Jennings will be on the DL.
"It was a scary incident, not just for us but all around baseball," Redmond said. "A lot of guys have asked how he's doing and how he's feeling, so I'm glad we can sit here and talk about him being on the road to recovery, and that's good stuff."
Steve Dorsey is a contributor to MLB.com. This story was not subject to the approval of Major League Baseball or its clubs.