Mathis dealing with flooded apartment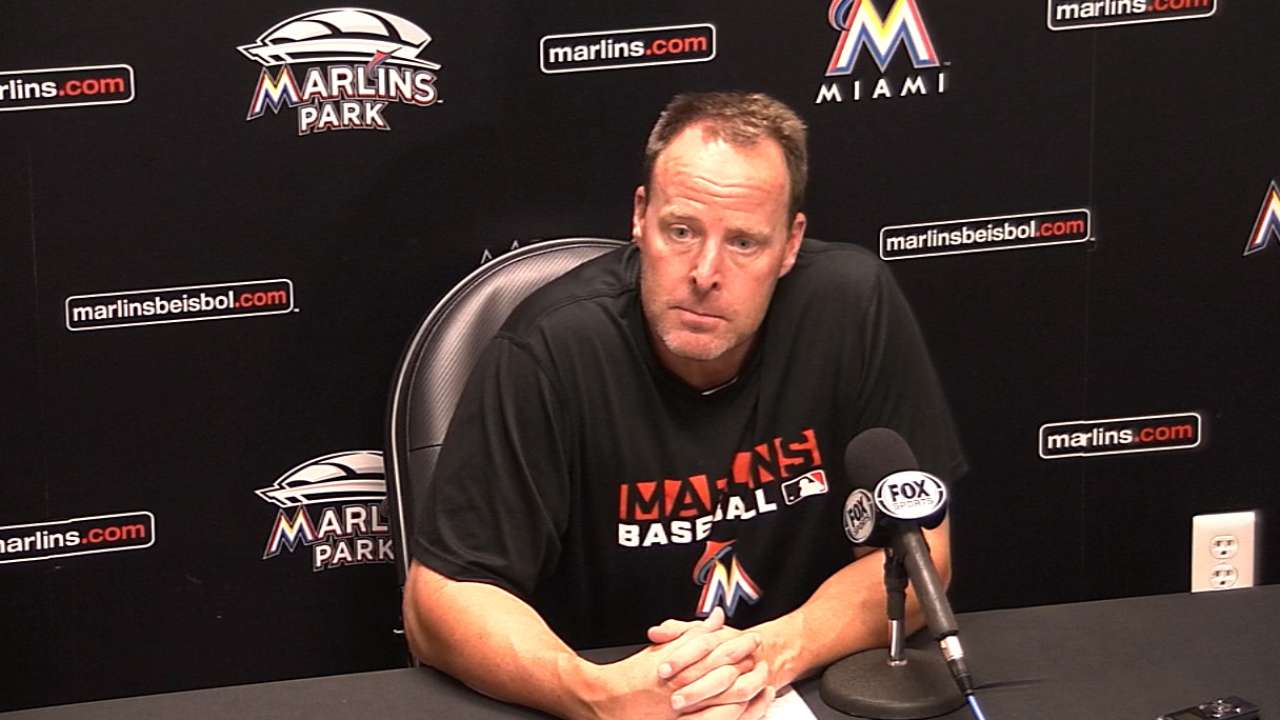 MIAMI -- That old adage "when it rains, it pours" didn't seem trite to Jeff Mathis on Thursday night.
After being at the center of the controversial play at the plate against the Reds, the catcher and his wife arrived home to a flooded apartment.
Not the best news after a game like that.
A bathroom pipe in the unit above his burst while he was at Marlins Park. He could tell as he walked across the squishy carpet that his entire home was soaked, forcing him and his wife to stay in a hotel for two nights while they found a new place to live.
The Mathises were able to relocate to a vacant apartment on Saturday. A previous teammate had rented the unit, but the landlord told them it had been empty since he'd left.
The damage to the floors was so bad that it could take up to three weeks before they're able to return to their home.
Although no area in his apartment was spared, including the closets, the flooding didn't cause major damage to his furniture -- a relief, he said, because he doesn't have renter's insurance.
"It's a blessing [nothing was ruined]," Mathis said.
Maria Torres is an associate reporter for MLB.com. This story was not subject to the approval of Major League Baseball or its clubs.