Tough for Miami to part with touted Marisnick, Moran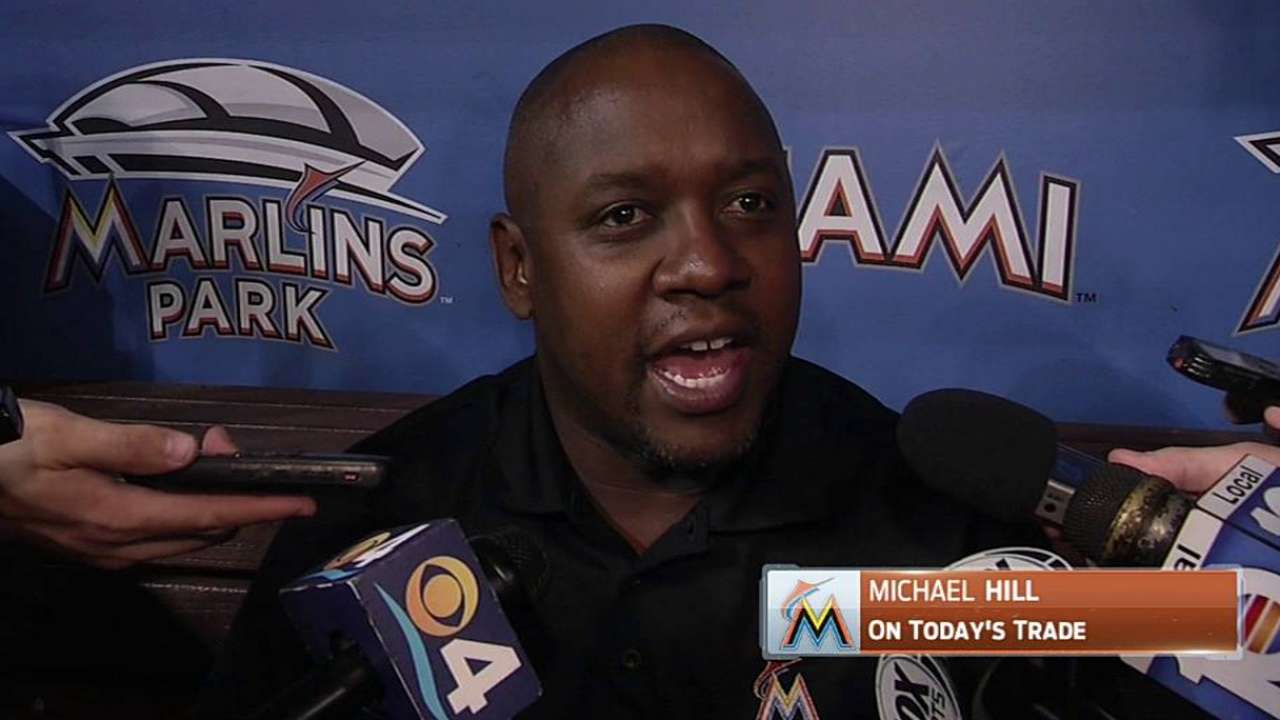 MIAMI -- It wasn't easy for the Marlins to part ways with outfielder Jake Marisnick and third-base prospect Colin Moran in their six-player trade with the Astros on Thursday.
They were two of the Marlins' top-ranked position prospects, so it was a big hit to take for a Miami club whose farm system is pitcher-heavy.
"We all recognize the cost of starting pitching, but you're talking about two, if not two close-to-Major-League-ready bats in those two players," said Marlins president of baseball operations Michael Hill. "We wanted to make sure we got value back."
Marisnick has shown in his stints in the big leagues that he's a good defender with a lot of speed, something that could have paid off in spacious Marlins Park. Meanwhile, Moran, who was selected sixth overall in the 2013 First-Year Player Draft, was supposed to be Miami's long-term solution at third base, which the team hasn't had since the days of Miguel Cabrera.
The move to Houston will give the players a chance to make an impact on the Major League level sooner rather than later, as they were both being blocked by the campaigns of Marcell Ozuna and Casey McGehee.
Ozuna, who competed with Marisnick for a starting outfield job in Spring Training, has 16 homers and 57 RBIs this year. And it's no secret that McGehee's .360 average with runners in scoring position entering Thursday has been pivotal to the Marlins' current position in the standings.
"It's a little bit of a shock," said Marisnick, who will report to Houston on Friday. "This time of year, I saw how the team was doing. You had a feeling something could happen. I made a lot of friends in this organization. Starting over is a little tough. But I'm excited. It will be good."
Maria Torres is an associate reporter for MLB.com. This story was not subject to the approval of Major League Baseball or its clubs.