Hech shows off improvement in ninth-inning at-bat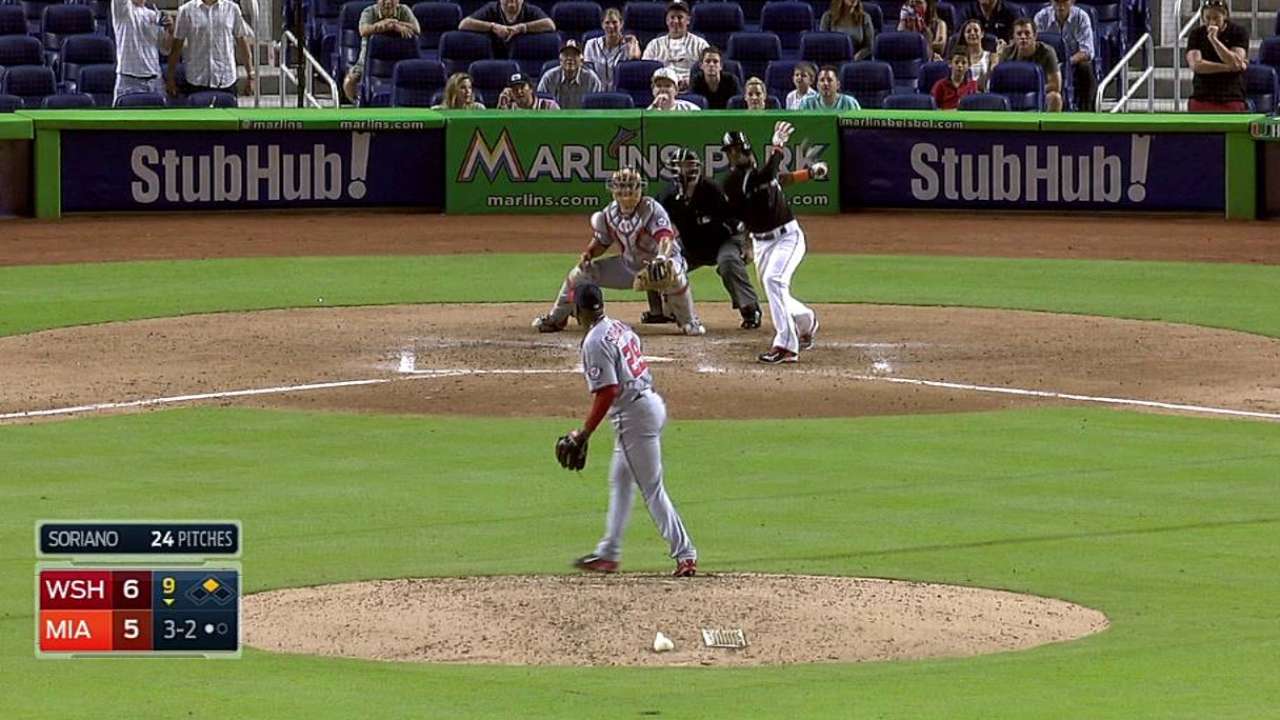 MIAMI -- It was easy to point to Casey McGehee's ninth-inning, 11-pitch at-bat against the Cardinals on July 5 as the biggest moment in Miami's season. The effort resulted in a game-tying single and provided the momentum for the Marlins to complete their 15th comeback win of the year.
But now the biggest at-bat of the season belongs to one of Miami's unsung heroes -- Adeiny Hechavarria.
Hechavarria's own 11-pitch, game-tying sequence on Monday was arguably one of the best in his career with the Marlins. And it was also a perfect illustration of the strides he's made in proving that he's more than just a player with a defensive upside.
"I think I've had a good amount of good at-bats throughout the season, but it's fair to say that was one of the best I've had this season," Hechavarria said. "Since the beginning of the season, I've felt good. I'm having a good season. I'm proud of what I'm putting together."
Hechavarria's 2014 campaign is almost the opposite of the one he compiled last year. One thing that has carried over is his strikeout rate -- he whiffed 56 times in 334 at-bats entering Tuesday. But his .275 average through the first 90 games this season was a full 35 points higher than the .240 average he put up in the same number of games in 2013.
Although it's not an explosive turnaround, the quiet way Hechavarria has etched his name into the box score so frequently -- entering Tuesday, he hit safely in 14 of his last 18 games since returning from the disabled list on July 6 -- hasn't escaped manager Mike Redmond's notice.
"I think we talked about that -- how much room offensively he had to grow. And he still does," Redmond said. "He would admit he can eliminate some strikeouts, be more selective in the zone. But he's still a young guy and that comes. I remember Alex Gonzalez kind of had the same stuff when he came to the big leagues too. … It's fun to see him go out there and get better."
Joe Frisaro is a reporter for MLB.com. He writes a blog, called The Fish Pond. Follow him on Twitter Share This