Injury roundup: Dietrich begins taking swings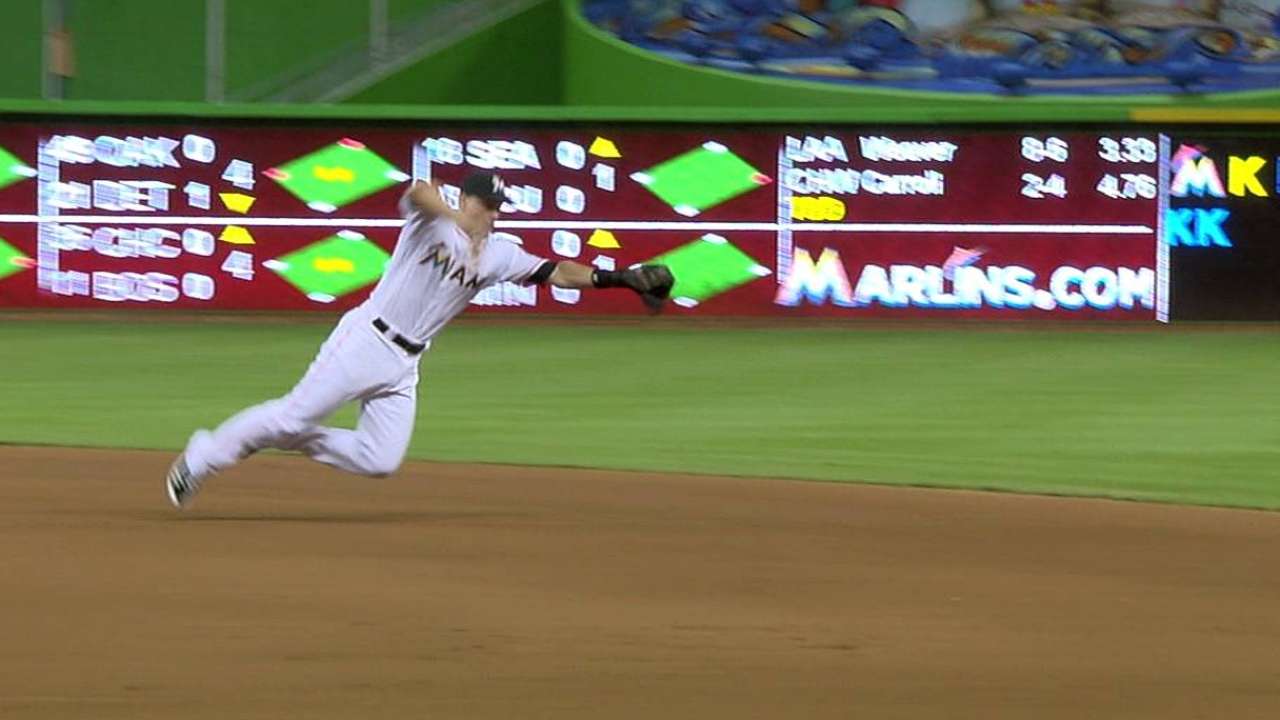 MIAMI -- The contingent of Marlins players on the disabled list is still a ways removed from slimming down.
Closest to returning is second baseman Derek Dietrich, who landed on the disabled list July 4 with a sprained right wrist. He started taking grounders and was supposed to begin work in the batting cage on Monday at Marlins Park.
Manager Mike Redmond said Dietrich might go on a rehab assignment by the end of the homestand -- but that all hinges on how well he does with his swings.
Reliever Carter Capps (right elbow sprain) began his throwing program and is already long-tossing. Redmond doesn't know when he'll start throwing bullpen sessions, but it might be while the team's in Miami this week.
"I don't know," Redmond said. "I don't have a date but sooner than later."
Once he progresses to that stage, Capps, who's been on the 60-day disabled list since the end of May, should be about a month away from a return to the big leagues.
Kevin Gregg has also made strides since being placed on the 15-day DL with right elbow inflammation on July 18 (retroactive to July 14), as the righty reliever is playing catch again.
Although nothing new is known about Rafael Furcal's recovery from a left hamstring strain that sidelined him June 22, at least Jose Fernandez was back at the ballpark, in uniform and smiling.
The right-hander underwent Tommy John surgery in May and likely will not be back until next year's All-Star break.
When asked when he'd be returning, Fernandez laughed and answered, "Uniform's on."
Maria Torres is an associate reporter for MLB.com. This story was not subject to the approval of Major League Baseball or its clubs.