Marlins recall Marisnick, send down Realmuto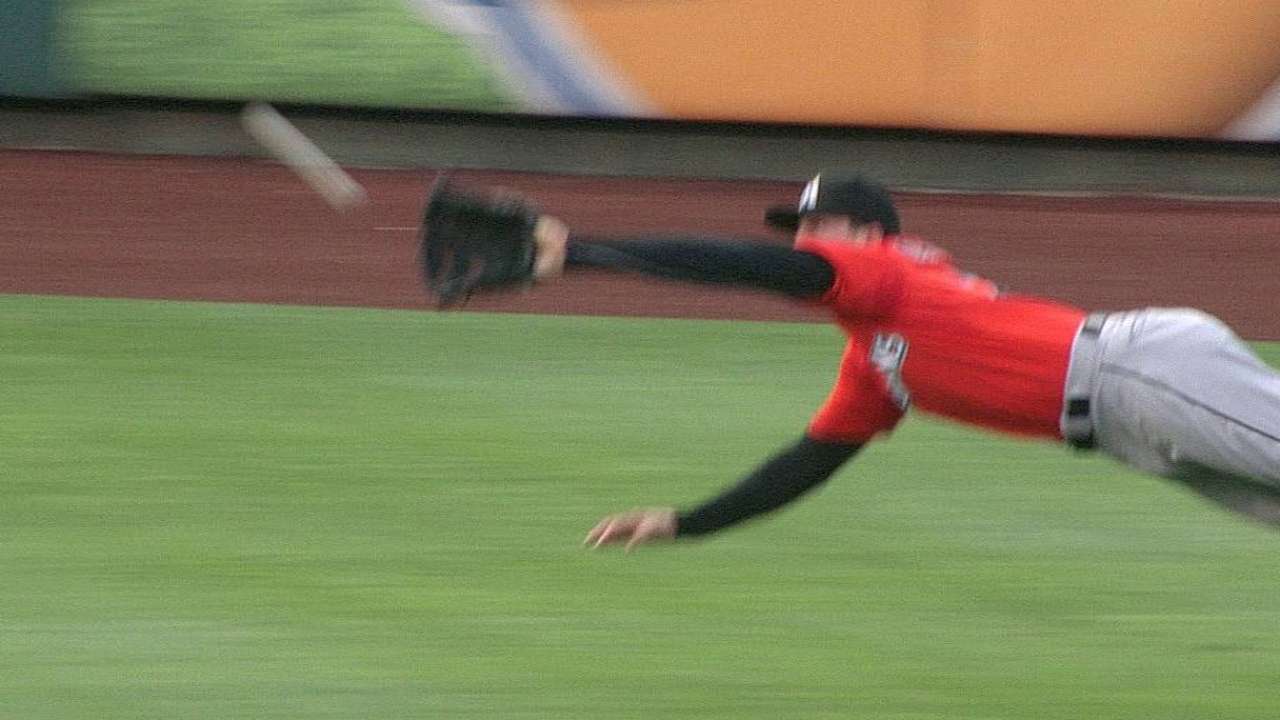 MIAMI -- The Marlins optioned catcher J.T. Realmuto to Double-A Jacksonville on Monday, making room for the return of outfielder Jake Marisnick to Marlins Park.
Marisnick, whose most recent stint with the club was in early July (though he didn't play), was hitting .278 with 40 RBIs in 88 games with Triple-A New Orleans this year. Facing Triple-A pitching, he racked up 16 doubles, four triples and 10 homers. He also stole 24 bases.
The speedy outfielder played 13 games with the Marlins in mid-June and went 8-for-47. In his last 20 games with the Zephyrs, Marisnick was on a tear, batting .330 with five doubles, a triple, four homers and 13 RBIs. He'd also reached base safely in 18 straight.
However, unlike in June when Marisnick was up to cover for an injured Christian Yelich, Marlins manager Mike Redmond expects to use Marisnick more as an extra pair of legs.
"Jake brings us just another option if we need a pinch-runner or just a guy defensively. ... He can steal a base," Redmond said.
Realmuto was recalled from Double-A Jacksonville on Friday, but he did not make an appearance this past weekend in Houston. He's hitting .301 and has driven in 46 runs for Jacksonville this season.
Maria Torres is an associate reporter for MLB.com. This story was not subject to the approval of Major League Baseball or its clubs.