Timetable for Heaney's return falls on lefty's shoulders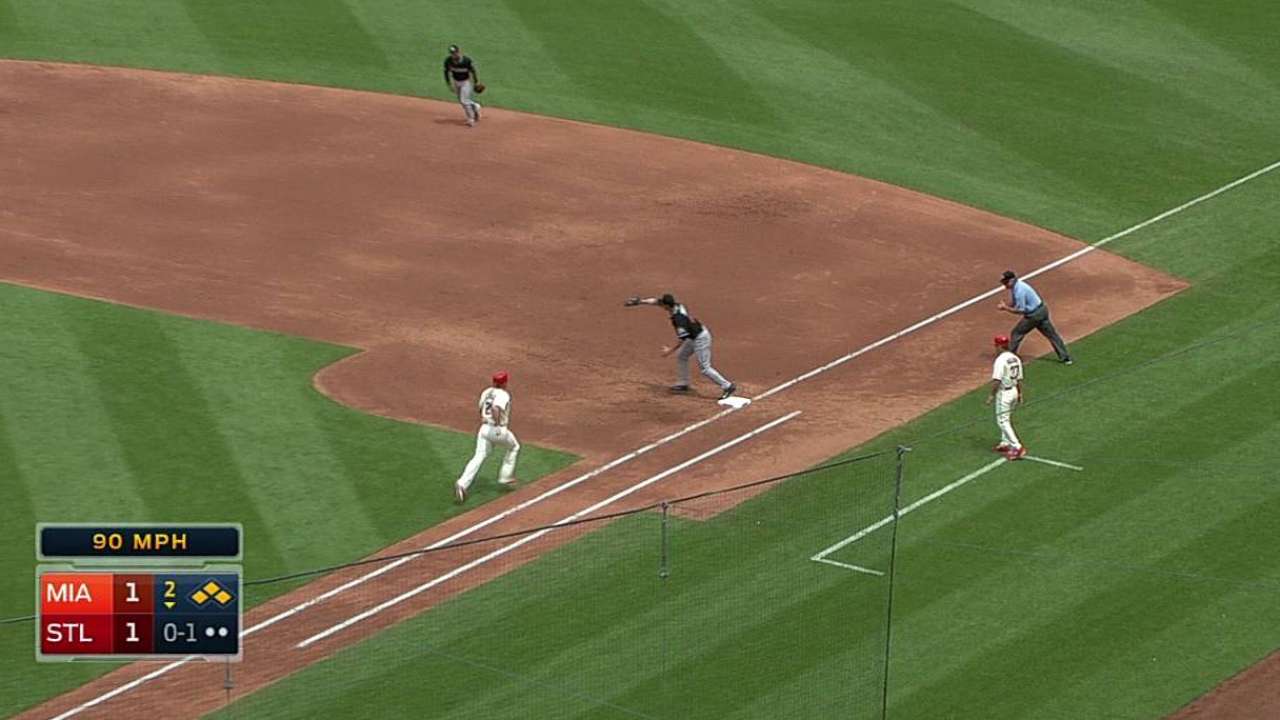 NEW YORK -- At some point in the second half, the Marlins could regain the services of Andrew Heaney.
Exactly when will entirely be up to how quickly the 23-year-old lefty fine-tunes his overall game. Before being optioned to Triple-A New Orleans following a rough outing in St. Louis on July 6, Heaney's weaknesses were exposed.
In four big league starts, the former first-round Draft pick was 0-3 with a 6.53 ERA. He was tagged for five homers in 20 2/3 innings.
Considering the ceiling that Heaney has, the Marlins are in no rush to push their top prospect.
"No matter how fast you want to speed up the clock, it still takes time to develop a prospect," Marlins general manager Dan Jennings said. "It does. There's finer points of the game, that until you're polished, when you get up here, they're exposed."
At Triple-A, the Marlins are looking for Heaney to improve throwing his fastball inside, as well as command both sides of the plate, not just one. The organization also would like to see the lefty use his changeup more.
Holding runners on and helping himself with the bat, like being able to bunt better, are also areas for improvement.
"Those were things that were identified for him in the offseason," Jennings said. "He's made strides."
Heaney had a rough return to New Orleans on Saturday night. The lefty gave up five runs -- four earned -- in four-plus innings, striking out four while walking a pair. He gave up a two-run homer in the fifth. The plan is to skip him a start next week in hopes of conserving his arm so he can pitch into September, if necessary.
Joe Frisaro is a reporter for MLB.com. He writes a blog, called The Fish Pond. Follow him on Twitter Share This