Stanton the new face of South Florida sports?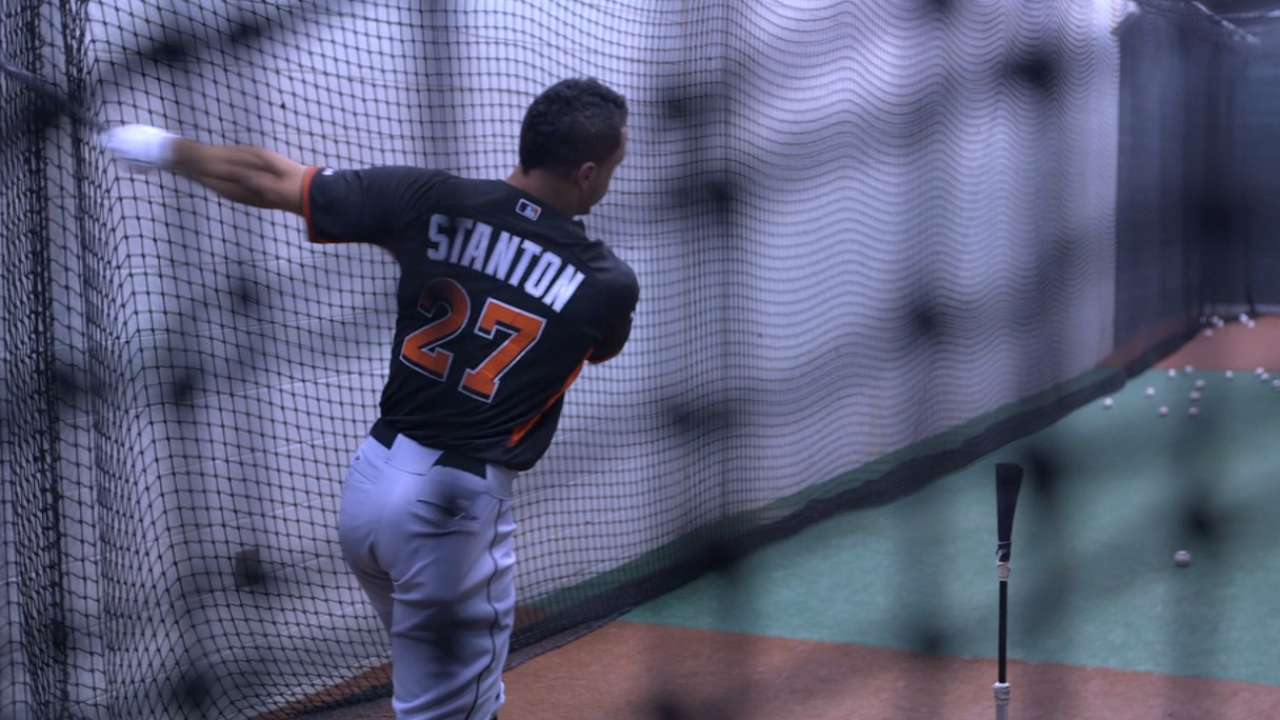 NEW YORK -- LeBron James' exit from the Miami Heat to the Cleveland Cavaliers has removed arguably the biggest name in sports from South Florida.
"That's huge," Marlins slugger Giancarlo Stanton said. "Obviously, it's the biggest thing in sports, for a while. It takes a lot of guts to do that. I know he wanted to go home. It means a lot more to do that, and win in a place you grew up, rather than just one of the teams you ended up on."
The Marlins feel they are an up-and-coming team, and Stanton is the squad's biggest star, and now perhaps the most imposing athlete in South Florida.
Stanton is set to compete in the Home Run Derby on Monday and the All-Star Game on Tuesday in Minneapolis.
Before Stanton feels he is the face of sports in the South Florida market, he points out that the Marlins have to do their part and start winning consistently.
"We've got to start winning," he said. "Let's see it. We've got to be something now. I don't know what the future is for the Heat in terms of that.
"[The fans] need something to look to, some winning franchise, something exciting. Right now, it is our job to fill that. I don't know how long it will take. It's the closest thing that we can do."
Stanton never met James, but he attended a number of Heat games and enjoyed watching one of the all-time greats.
"I never really got to see [Michael] Jordan in his prime," Stanton said. "It was something I wanted to make sure I went and watched LeBron every time I could. I can now look back at it and say, 'I saw the best player in the world multiple times.'"
Stanton has plenty of star power, and the Derby is a chance for him to showcase his immense home run power. On Friday at Citi Field, the slugger took some early batting practice with manager Mike Redmond, who will throw to him in Minnesota on Monday.
Stanton belted some homers into the second and third decks at Citi Field.
Asked if he wants to win the Derby, Stanton responded: "It's competition, man. If I wanted to stand and look pretty, I'd just take selfies all day, post them up."
Joe Frisaro is a reporter for MLB.com. He writes a blog, called The Fish Pond. Follow him on Twitter Share This