Redmond pumped for All-Star trip with Stanton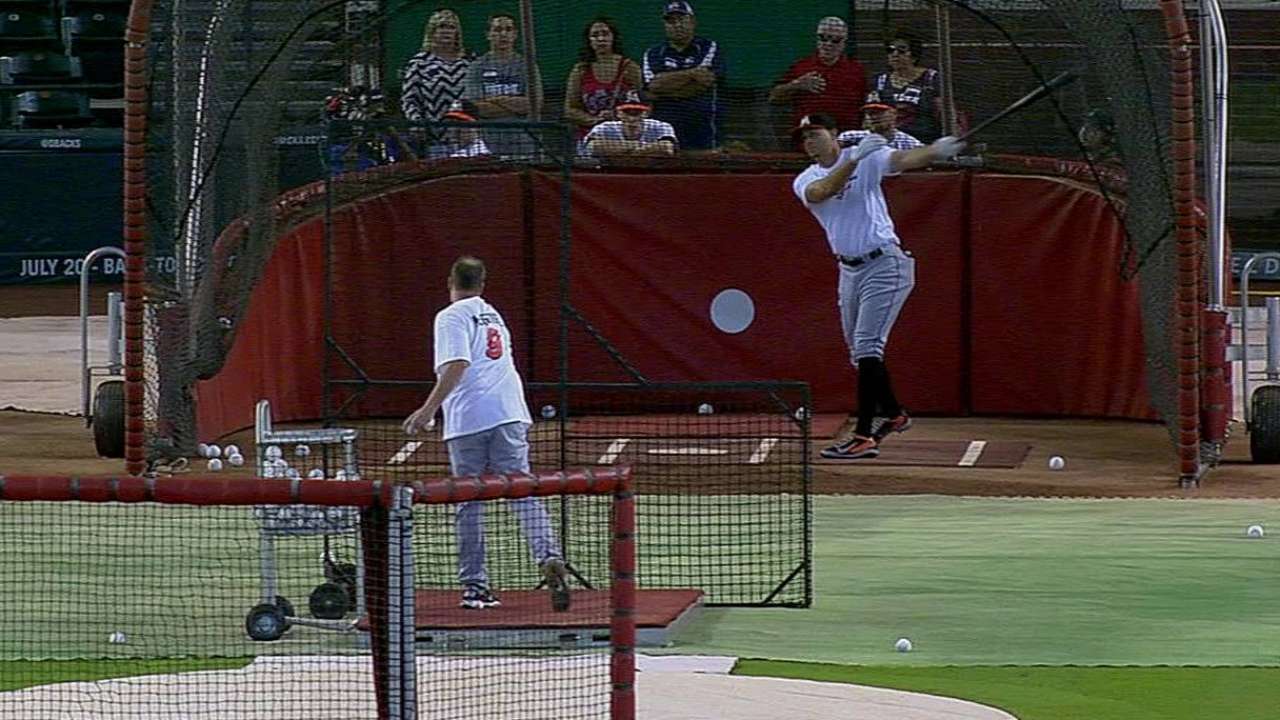 PHOENIX -- Marlins manager Mike Redmond never went to an All-Star Game as a player during his 13-year career, but he'll make the trip to Minneapolis for his first one so he can pitch to Giancarlo Stanton in the Home Run Derby.
"I'm excited," Redmond said. "I was honored that he asked me, and it's even better that my boys will be there and my wife -- they're all coming -- so kind of enjoy the experience together."
Redmond played five seasons as a backup catcher with the Twins toward the end of his career.
"It's cool. I had fun times as a player there, and the fans are outstanding," Redmond said. "It was a great group of guys that we had when I was there. So it'll definitely be neat to be back."
Redmond said playing a key role in the Derby doesn't put any pressure on him. It doesn't hurt that Stanton is known for his ability to crush pitches.
"He's one of those guys -- he's got a ton of power, man." Redmond said. "Just got to get it in that general area and let him do what he does best.
"It's just BP. Just spot up the catcher and fire it up there. I've played in a lot of big games, so it's just going to be another big event. But it's going to be exciting, and like I said, it's not about me, it's about him, and I'm just helping him out."
He said the Derby means a lot to Stanton, who entered Monday leading the National League with 21 homers.
"It's a huge deal for him. I know he's been waiting a long time for it. Hopefully he'll go out there and win that thing. That's the goal, right?"
Adam Lichtenstein is an associate reporter for MLB.com. This story was not subject to the approval of Major League Baseball or its clubs.