Furcal dealing with Grade 3 hamstring strain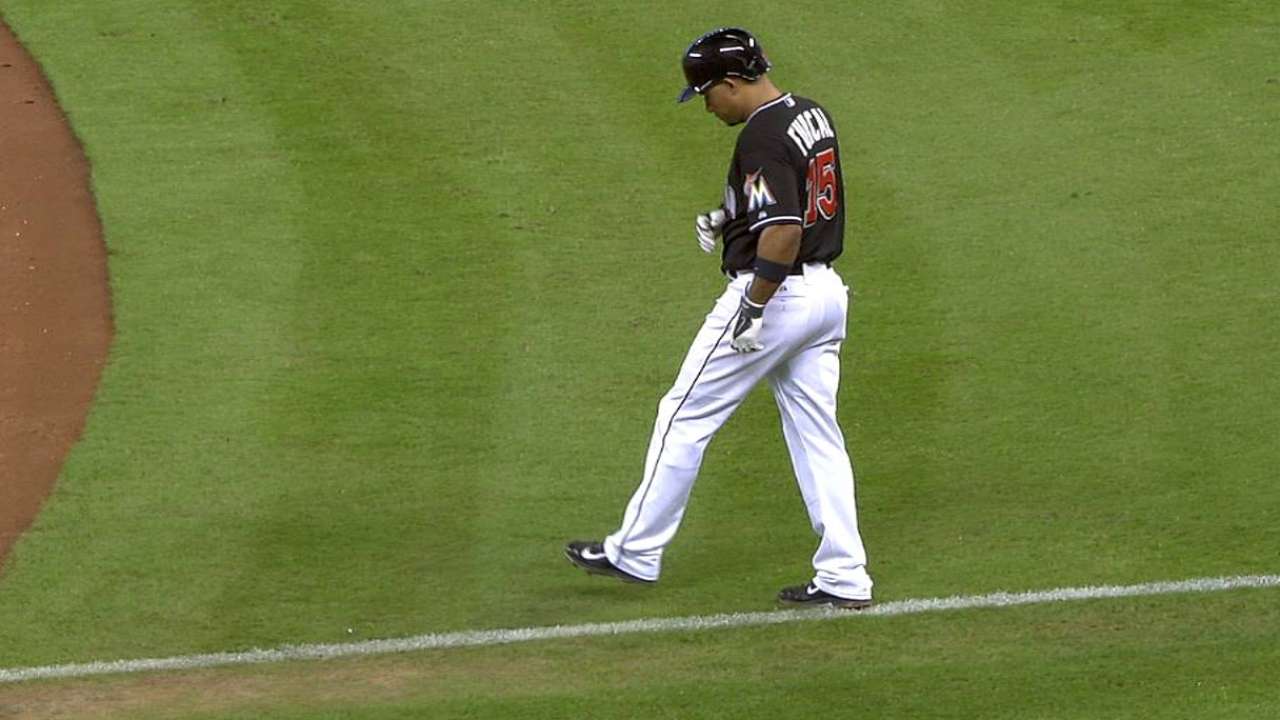 PHILADELPHIA -- Marlins second baseman Rafael Furcal, who was placed on the 15-day disabled list on Sunday, has been diagnosed with a Grade 3 left hamstring strain.
Furcal missed the first two months of the season with hamstring and groin injuries, and is expected to miss a "significant amount of time" as he recovers from this injury.
"I don't think we're prepared to say he's done for the year," Redmond said. "He's done for quite a bit of time. I'm not sure how long."
Erik Bacharach is an associate reporter for MLB.com. This story was not subject to the approval of Major League Baseball or its clubs.