Salty weighs in on plays at plate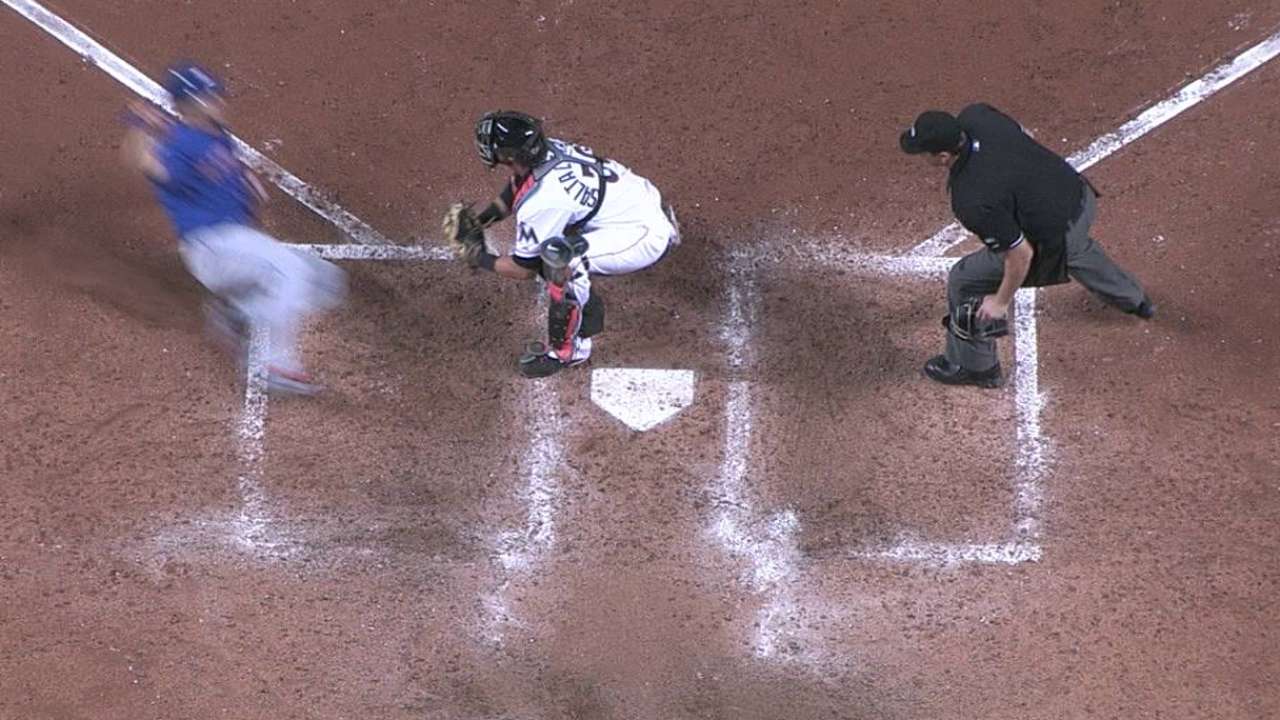 MIAMI -- Clean play, or incorrect interpretation of the new rule?
Depending on your vantage point, what exactly constitutes the blocking of home plate remains an issue. Twice in Miami's 3-2 win over New York on Friday night, left fielder Marcell Ozuna threw out Mets runners at the plate. Both times New York challenged to see if catcher Jarrod Saltalamacchia had provided a lane for the baserunners.
In the eighth inning, David Wright was out by several feet, but New York felt Saltalamacchia was obstructing the runner's path.
An inning later, the game ended when Ozuna nabbed Kirk Nieuwenhuis on more of a close play.
Both plays were challenged; both went in the Marlins' favor.
With Wright, specifically, Saltalamacchia was prepared for a possible collision.
"I think it says, if you catch the ball and you're blocking the plate, the runner is allowed to run you over," Saltalamacchia said. "So in theory, David probably could have run me over. I had plenty of time. On that one, I don't mind that as a catcher, because I had plenty of time to protect myself.
"I gave him a lane. At the last second, I might have been put my foot in front, but I was also receiving the ball at the same time. It didn't deceive where he was going. The ball got there before him. If the ball didn't, then it's on me.
"I think that was a pretty clean play. There was no deceiving of any sort."
Joe Frisaro is a reporter for MLB.com. He writes a blog, called The Fish Pond. Follow him on Twitter Share This