Ozuna might have thrown wrench into outfield plans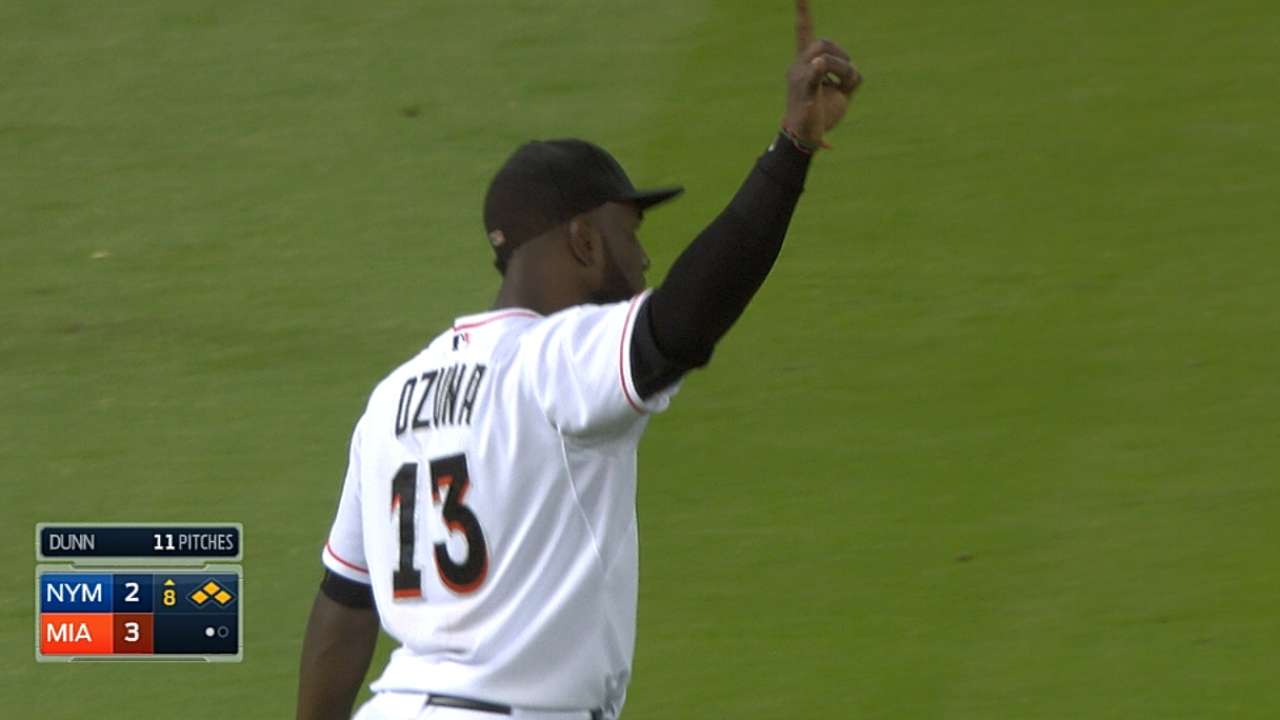 MIAMI -- If the first throw didn't get manager Mike Redmond thinking, the second one certainly did.
After seeing Marcell Ozuna throw out David Wright in the eighth inning and Kirk Nieuwenhuis in the ninth on Friday, Redmond may reconsider how he uses his outfielders.
Ozuna had been moved to left field on Monday after Christian Yelich was placed on the disabled list with a strained lower back.
Jake Marisnick, more of a pure center fielder, took over in center.
The Marlins anticipate that Yelich will come off the disabled list on June 29. When that happens, Ozuna may find himself playing more in left, with Yelich in center. It's a switch Redmond is pondering.
"When you see plays like that happen, it definitely makes you think [that] maybe Yeli can play center a little bit more often,'" Redmond said. "Maybe we'll have a little more chances."
Miami may want stronger arms in the corners of spacious Marlins Park because center field is so deep that there aren't as many realistic chances to make plays at the plate.
Both Ozuna and right fielder Giancarlo Stanton have extremely strong arms, though Ozuna is more accurate. Marisnick also throws well.
"All of us in the outfield can throw," Marisnick said. "Any chance we can get an out takes a chance away from them scoring."
With so many athletic outfielders, Redmond has options.
"Over the course of the year, I don't know how many more plays we would have at home," Redmond said. "I can't remember a whole lot. But that's what you want. You want options with guys and them definitely feeling comfortable in all positions."
Joe Frisaro is a reporter for MLB.com. He writes a blog, called The Fish Pond. Follow him on Twitter Share This