Fifth-rounder Soltis first outfielder taken by Marlins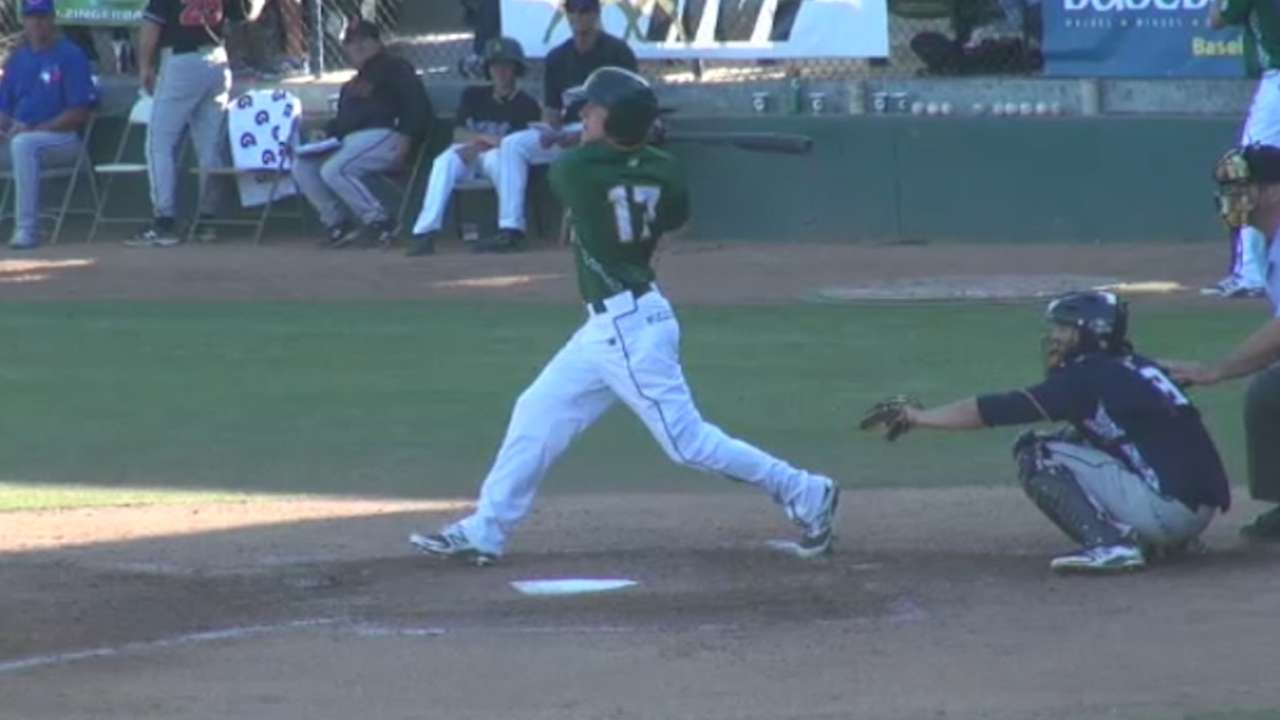 The Marlins chose outfielder Casey Soltis with their fifth-round pick of the 2014 First-Year Player Draft.
The 6-foot-1 player from Granada High School in Calif., was both the first outfielder and the first left-handed hitter selected by Miami this year.
The Draft concludes on Saturday, with exclusive coverage of Rounds 11-40 beginning on MLB.com at 1 p.m. ET.
Also a football player, Soltis is tough-minded and has a strong build, weighing in at 185 pounds.
Soltis hit .353 with four home runs and 16 RBIs as a senior. He even stole 13 bases and tripled nine times. His .729 slugging percentage led the East Bay Athletic League.
"It's a good swing, it's a good strong athletic body and we felt like, as an outfielder, we think he's gonna hit," said Stan Meek, vice president of scouting for the Marlins. "I think the question is how much power we're gonna get."
Soltis' bat speed and short swing has enabled him to make contact to all fields, and he still has some raw power to tap into.
The Marlins have a lot of outfield depth, as four of their top 20 prospects are outfielders.
Soltis, who will turn 19 on Sunday, was ranked No. 113 by MLB.com. He is committed the University of Oregon.
Maria Torres is an associate reporter for MLB.com. This story was not subject to the approval of Major League Baseball or its clubs.