Marlins take JUCO southpaw Mader at No. 105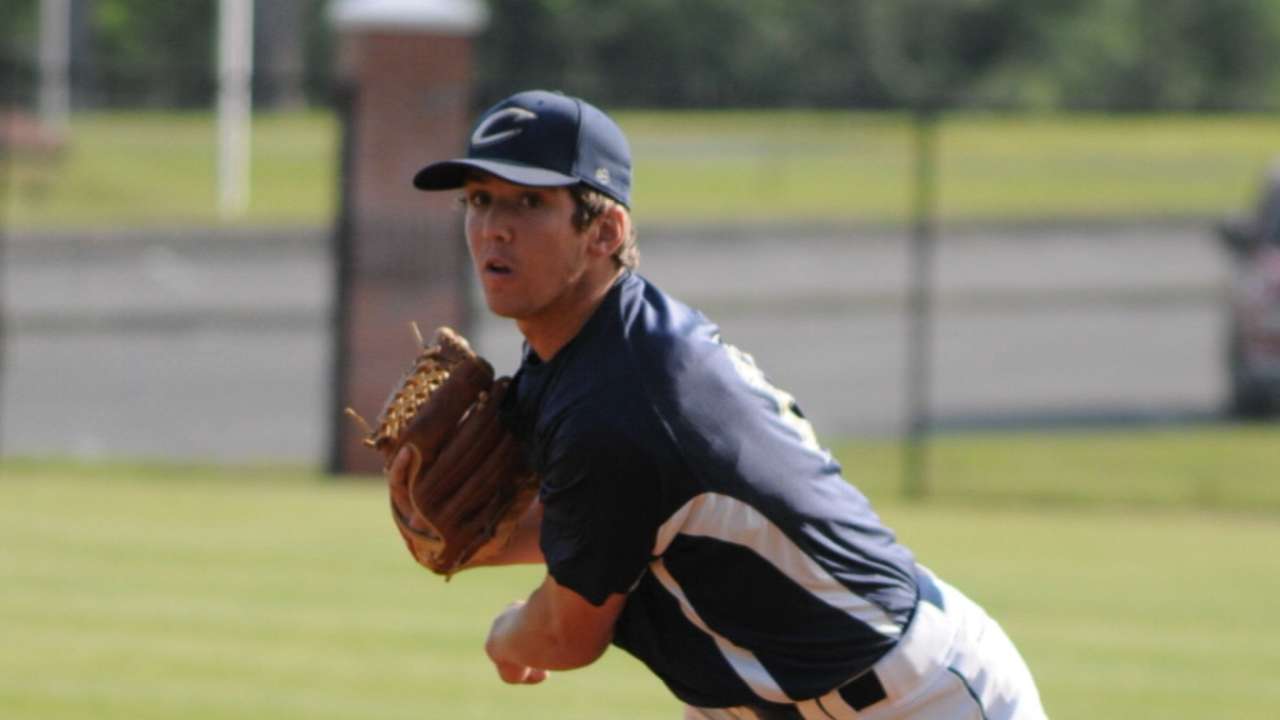 The Marlins added left-handed pitcher Michael Mader with the 105th overall pick of the 2014 First-Year Player Draft on Friday.
The 6-foot-2 hurler out of Chipola College compiled a 7-3 record and a 3.18 ERA while striking out 74 batters as a sophomore. He became just the second pitcher selected by the Marlins this year.
The Draft concludes on Saturday, with exclusive coverage of Rounds 11-40 beginning on MLB.com at 1 p.m. ET.
"Left-handed pitching in any Draft is a premium commodity," Marlins' vice president of scouting Stan Meek said. "Starting left-handed pitching is an even greater commodity. We think he can start and we do see him as a kind of advanced, polished left-handed pitcher.
Mader's delivery was attractive to the Marlins. He has good action and good size, so they weren't concerned about taking Mader out of a junior college.
Chipola has produced several Major League players, including Orioles manager Buck Showalter and the D-backs' Patrick Corbin.
"There's been some really good JUCO players taken through the years," Meek said. "I'm not saying he's Patrick Corbin, but there's been some junior college pitchers [who] go through pretty quickly, especially left-handers. This guy shows us everything we really like to see."
As a freshman, the southpaw went 8-3 with a 3.19 ERA and won the 2013 Panhandle Conference Player of the Year Award. He didn't repeat for the award this season, but he added some velocity to his fastball, which now reaches 95 mph.
Mader was not drafted in 2013 after telling teams that he wanted to return to Chipola for another year. If he doesn't sign with Miami, he will transfer to Florida State.
Of the Marlins' top 20 prospects, four are left-handed pitchers.
Maria Torres is an associate reporter for MLB.com. This story was not subject to the approval of Major League Baseball or its clubs.