Marlins waiting on Salty's symptoms to improve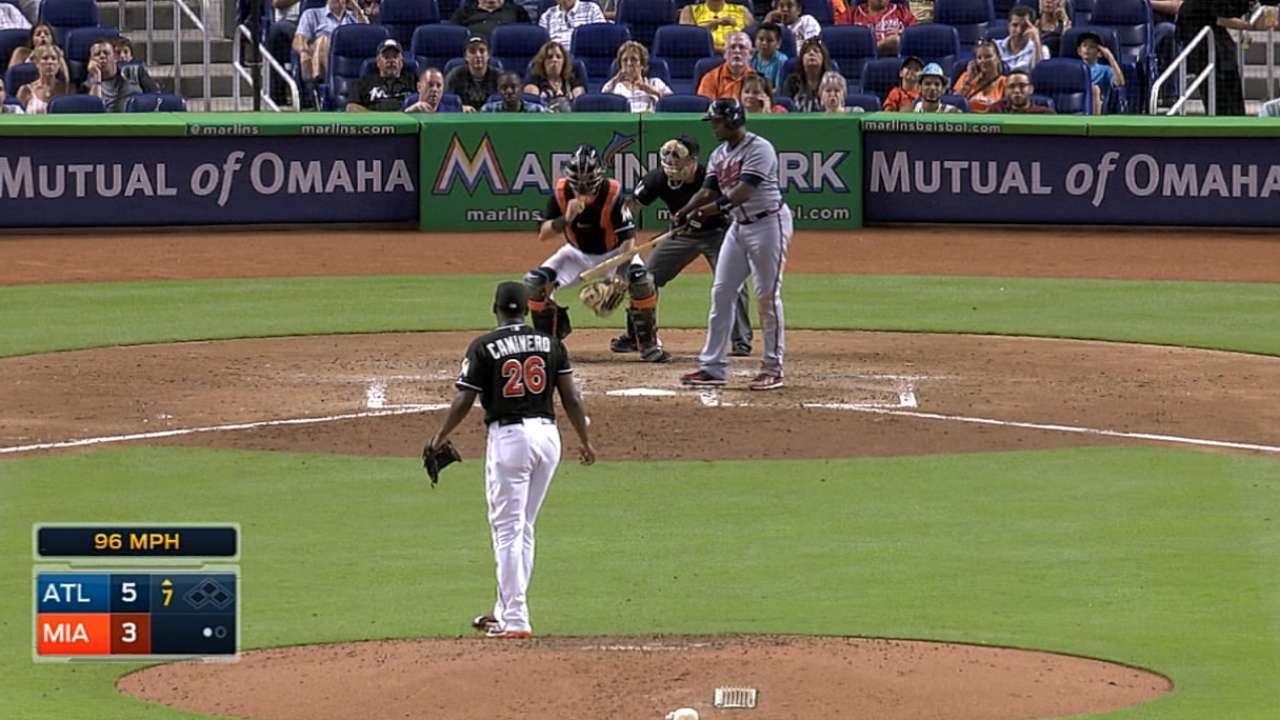 ST. PETERSBURG -- Marlins manager Mike Redmond said Wednesday that he did not have any new updates on injured catcher Jarrod Saltalamacchia and second baseman Rafael Furcal.
Saltalamacchia was placed on the seven-day concussion list on Sunday, and he might have to go on the 15-day DL if he does not improve in the next few days.
"Salty's the same," Redmond said. "He's the same. I haven't heard differently. Unless I hear otherwise, I probably won't update you every day on Salty, unless I hear that he's symptom-free. Right now, it's the same with him."
Furcal, who is on the 60-day disabled list with a strained left hamstring, is currently on a rehab assignment with the Class A Advanced Jupiter Hammerheads before moving up to Double-A Jacksonville.
"Furcal, we talked about Furcal. He's playing today, then heading up to Double-A Thursday," Redmond said. "There's still no timetable, really. It's just similar to where we've already been at -- we're just gonna let him play and continue to get himself into playing shape and see how he feels."
With Furcal rehabbing and Derek Dietrich being sent down to Triple-A, the Marlins have three potential second basemen -- Ed Lucas, Donovan Solano and Jeff Baker. Lucas had started Miami's three previous games at second base entering Wednesday, when Solano got the nod against the Rays.
Lucas was still in the starting lineup, playing third base, as was Baker, playing first. Redmond said that with Tampa Bay left-hander David Price on the mound, he wanted to stack his lineup with righties.
"We're just mixing and matching depending on the matchups," Redmond said. "Eddie can play different positions -- he can play third, he can play short, he can play first -- he's kind of our super-utility guy. I feel comfortable playing him. Donovan's a great defensive second baseman, and just with Dietrich being here hasn't gotten a ton of at-bats, so I want to get those guys out there.
"Tonight just seemed like the perfect opportunity to get them all in the lineup with a tough lefty."
David Adler is an associate reporter for MLB.com. This story was not subject to the approval of Major League Baseball or its clubs.