Dawson, Perez to represent Marlins at Draft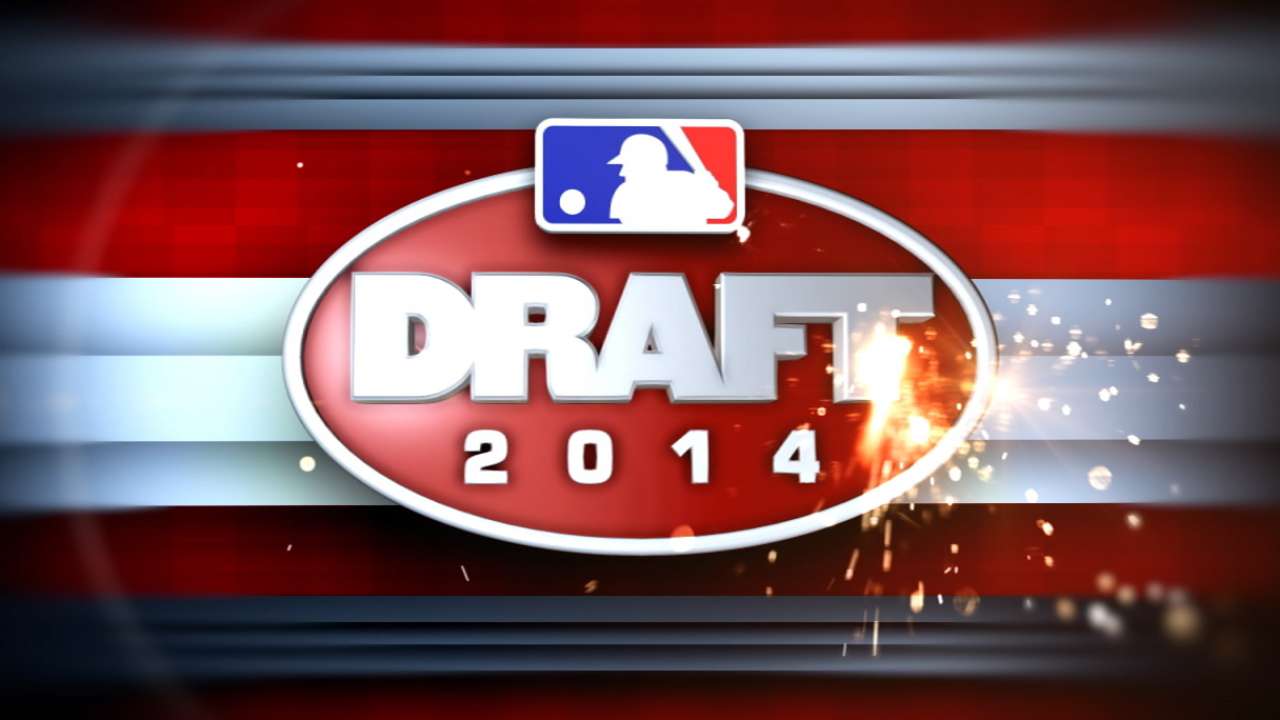 MIAMI -- Possessing the second overall pick, the Marlins are hopeful of securing the services of a future big league star in the upcoming First-Year Player Draft, starting June 5.
When it's Miami's turn to make its selection, the organization will be well represented at Draft Central at MLB Network's Studio 42 in Secaucus, N.J. Hall of Famers Andre Dawson and Tony Perez will be on hand at the Marlins' table.
Dawson and Perez are long-time Marlins special assistants. A year ago, Dawson also represented the club after Jack McKeon couldn't make it due to medical reasons. Around this time last year, McKeon underwent double bypass heart surgery.
This is a crucial Draft for the Marlins, who possess four of the first 43 picks. Along with having the No. 2 choice, the club also has compensation picks -- 36, 39 and 43.
The four picks will be made on Day 1 of the three-day event.
"Now, the Draft is an event," Dawson said. "It's real drawn out. It's over a course of a few days now. It's a made-for-television-type-thing. It's the evolution of the Draft itself."
The 2014 Draft will take place on June 5-7, beginning with the Draft preview show on MLB.com and MLB Network on Thursday, June 5, at 6 p.m. ET. Live Draft coverage from MLB Network's Studio 42 begins at 7 p.m., with the top 74 picks being streamed on MLB.com and broadcast on MLB Network. MLB.com's exclusive coverage of the second and third days will begin with a live Draft show at 12:30 p.m. ET on June 6.
MLB.com's coverage includes Draft Central, Top 100 Draft Prospects list and Draft Tracker, a live interactive application that includes a searchable database of Draft-eligible players. Every selection will be tweeted live from @MLBDraftTracker, and you can also keep up to date by following @MLBDraft. And get into the Draft conversation by tagging your tweets with #mlbdraft.
"I'll have fun with it," Dawson said. "I think it's good to meet the kids. I will sit there and be curious about what to do next. Who is on the chart? What players who are potentially high picks are still left? I get kind of a kick out of going up there. If the kids are in the audience, I like getting the chance to meet them."
Joe Frisaro is a reporter for MLB.com. He writes a blog, called The Fish Pond. Follow him on Twitter Share This