Marlins' offense a big improvement on 2013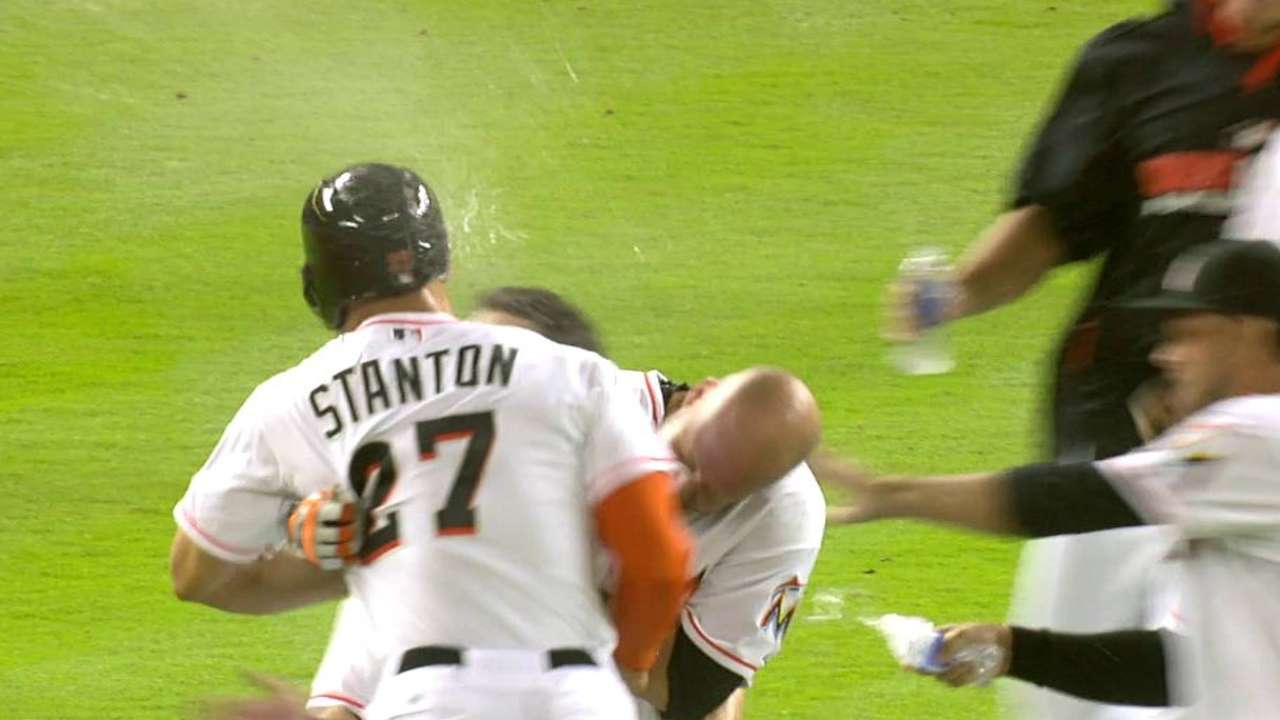 MIAMI -- One would think the Marlins' offense would not want to leave the confines of Marlins Park, where the team had scored 124 of its 156 runs on the year entering Wednesday.
It's a vast improvement from how last season started. Through May 6 a year ago, the Marlins had scored just 99 runs. They finished 2013 with the worst batting average in the National League.
Having newcomers Casey McGehee, Jarrod Saltalamacchia and Garrett Jones hitting in the middle of the order behind Giancarlo Stanton has helped immensely. McGehee says it's more than just the guys driving in the runs that has him and Stanton the top 1-2 run-producing tandem in the NL.
"Without guys getting on base, you don't get those opportunities," McGehee said. "I think the other thing is that you don't have the pressure to drive in a run because you really feel like the guy behind you is going to do it if you leave him out there."
At this point in the season, McGehee feels it's important not to get too high or too low.
"We've got a lot more to go. There's going to be times where scoring runs is tough. Everyone goes through it. Hopefully, we can minimize those times," McGehee said. "To this point, everything's been great, but we can't be happy with what we've done so far. We have to make sure we continue to look to the next day and the next challenge."
Saltalamacchia, crossing over from the American League this season, figures to see a number of pitchers he's never faced on the road trip against the Padres, Dodgers and Giants -- though the Marlins have already faced San Diego and Los Angeles at home this year, taking two of three from both.
When familiarizing himself with new opponents, Saltalamacchia looks more at hitters to help his pitching staff than studying the pitchers he'll face.
"As a hitter, they have to throw the ball over the plate, and it's either you're going to get a hit, or you're not," Saltalamacchia said.
David Furones is an associate reporter for MLB.com. This story was not subject to the approval of Major League Baseball or its clubs.