Beckett recalls time in Miami before Marlins Park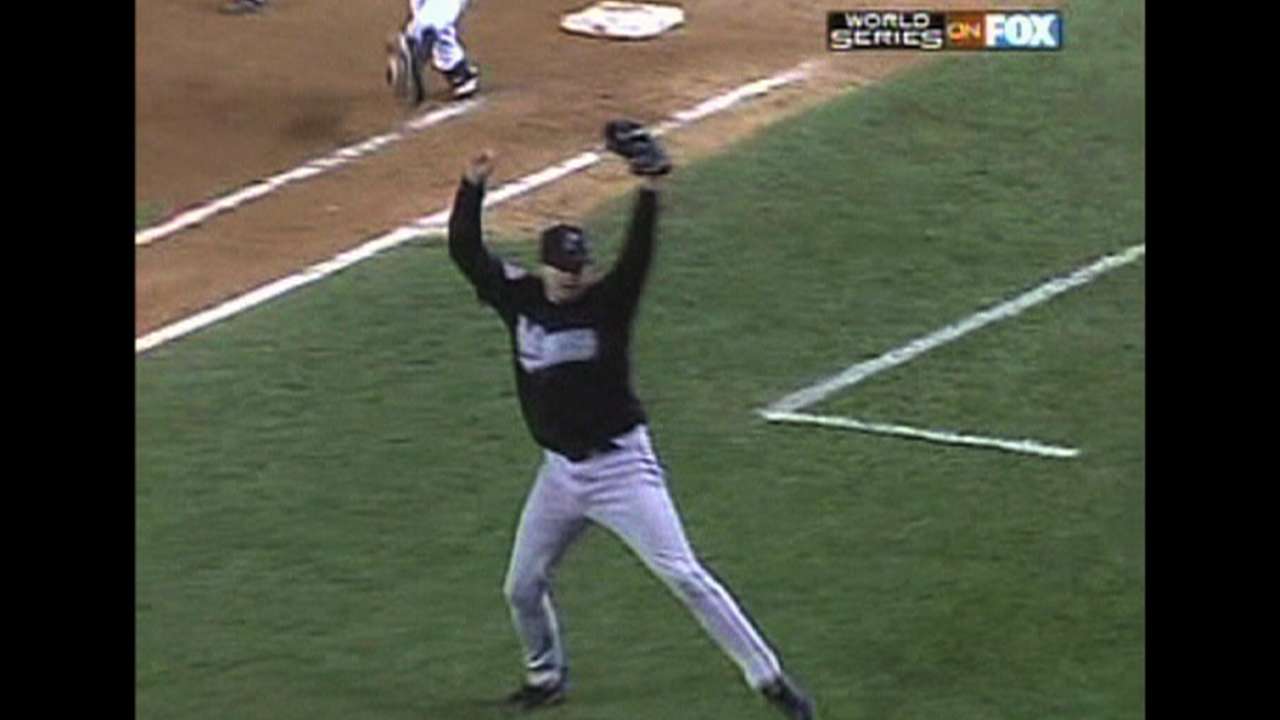 MIAMI -- There was a time when Josh Beckett and the rest of the Marlins rotation used to dread making starts on Tuesday.
Not that they were opposed to pitching early in the week, but it impacted what would happen five days later.
"I remember during the season, you didn't want a Tuesday game," said Beckett, who pitched for the Marlins from 2001-05. "The only reason you didn't want a Tuesday game was because that meant the next time you pitched was a Sunday. Everybody was like, 'Who's got Tuesday's start?'"
When the Marlins shared Pro Player Stadium with the NFL's Miami Dolphins, Sunday's were afternoon games. In Miami, that meant the possibility of scorching heat mixed with the possibility of rain.
During the Marlins' 2003 World Series championship season, home field became an advantage in the sense other teams tended to wilt in the late innings of day games.
"We talked about the heat and we were used to it, and it really helped us out down the stretch in '03 against teams like the Phillies," Beckett said. "Guys would come down here and they couldn't do seven or eight innings. To us, we were conditioned for it."
Now a few days shy of turning 34, Beckett is on the back end of his impressive career. The right-hander is pitching for the Dodgers, and he pitched the series opener on Friday night against the Marlins.
The 2003 World Series MVP, Beckett remains one of the all-time most popular Marlins.
He was a brash, hard-throwing right-hander in the early part of his career. And he recalls the days of rainouts and stifling heat at the Marlins old park.
In terms of helping boost attendance, Beckett feels Marlins Park should be an advantage.
"It can't hurt to get people here, or keep people here," Beckett said. "How many times did you start out a game at Pro Player Stadium with 20,000 people there and you end the game with 300? People don't want to sit in the rain, or the seat."
Joe Frisaro is a reporter for MLB.com. He writes a blog, called The Fish Pond. Follow him on Twitter Share This