Cishek ready, but four-out saves will be rare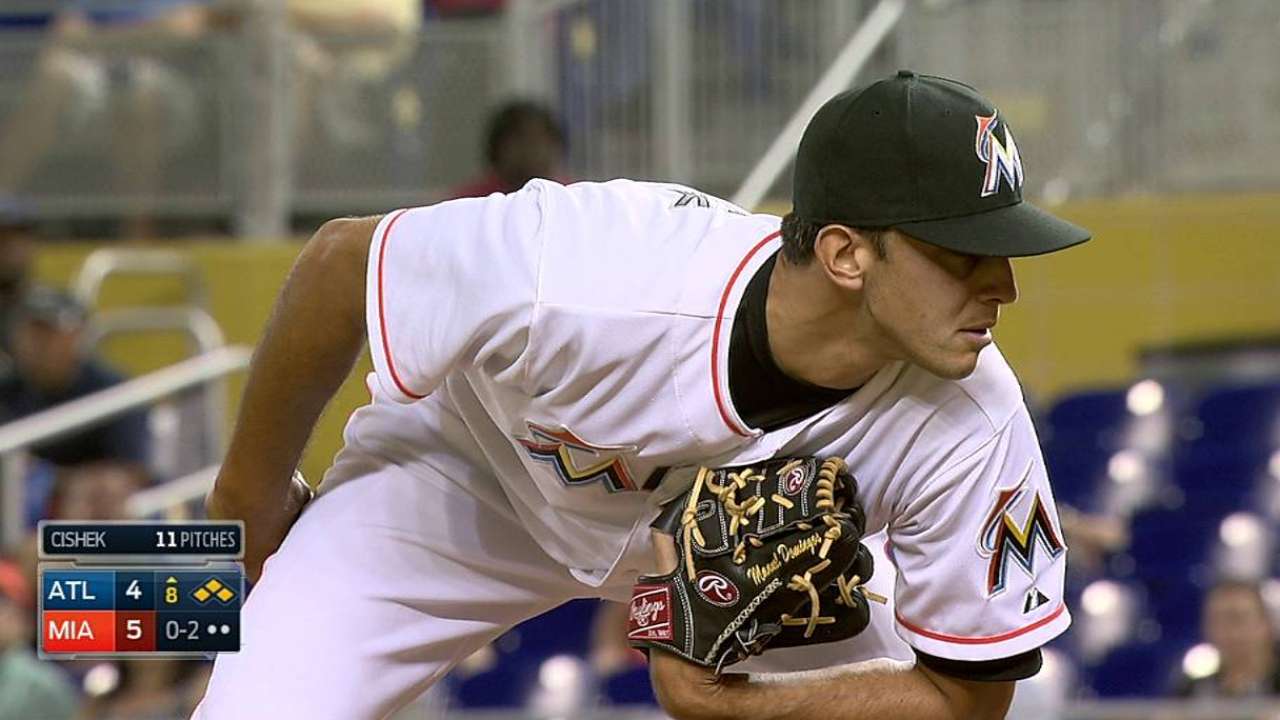 MIAMI -- Don't expect Steve Cishek to make a habit of four-out saves, but if circumstances arise, it could happen again this season.
Marlins manager Mike Redmond rolled the dice in Thursday's 5-4 win over the Braves at Marlins Park. With a runner on third and two outs in the eighth inning, Cishek replaced A.J. Ramos. Cishek ended up logging the rare one-plus inning save. It was a four-out, 20-pitch stint for the Miami right-hander.
"It's not a scenario we want to get into the habit of doing," Redmond said. "But will we do it in a situation where we had an off-day and he hadn't pitched in four days? Sure."
Cishek's last four-out save came on Aug. 26, 2012, at Dodger Stadium. In his career, the Miami closer is 3-for-4 in save chances of more than one inning.
Despite entering in the eighth, Cishek was available for Friday night's series opener against the Dodgers. Because the closer had gone four full days without pitching, Redmond and pitching coach Chuck Hernandez didn't hesitate to see if the right-hander could get the final four outs.
"He's young and strong and he's fresh," Redmond said. "He's probably the freshest guy we've got down there, as far as work."
Cishek has logged just 10 innings all season, which is tied with Carlos Marmol for the fewest among any reliever who has been with the club since Opening Day.
"In seeing Cishek over the last year, this is a guy who gets stronger as he works more and more and more," Redmond said. "I'm not afraid to go out there and let him pitch multiple days in a row."
Joe Frisaro is a reporter for MLB.com. He writes a blog, called The Fish Pond. Follow him on Twitter Share This