Marlins mindful of risks of head-first slides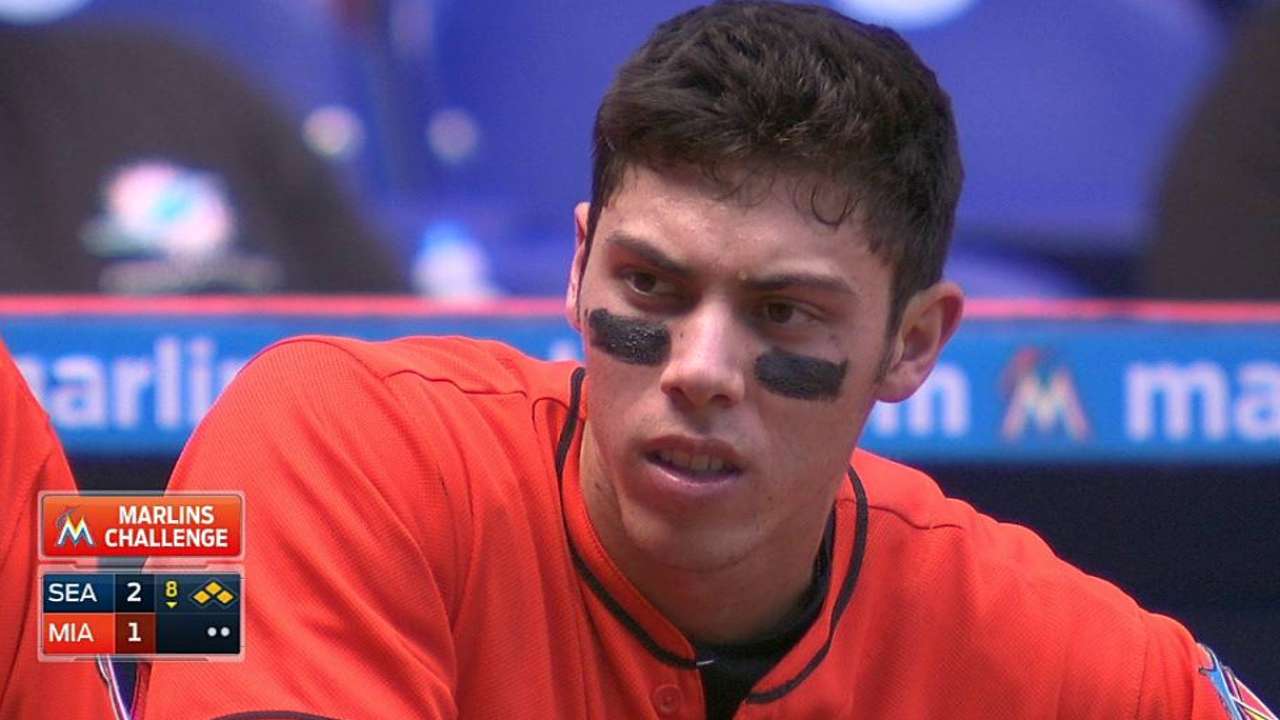 MIAMI -- Sliding head-first may be risky business, but the Marlins aren't encouraging their players to avoid doing it at all cost.
Head-first sliding again is a hot topic in the game in light of thumb injuries that have sidelined Washington's Bryce Harper and Los Angeles' Josh Hamilton.
"You can't take the enthusiasm and the way somebody plays away from them," said Brett Butler, the Marlins' third-base and baserunning coach. "I used to dive head-first into bases and stuff. I used to tear up my knees. I'd jam a finger every once in a while. You have to make a decision of what you think works best for you."
In 2012, the Marlins suffered a sliding setback when Emilio Bonifacio sustained a thumb injury, jamming his finger on second base on a stolen-base attempt.
Butler said he encourages players to do something to protect themselves. Perhaps hold batting gloves in their hands, like former Miami outfielder Juan Pierre. And when sliding head-first into first base, Butler noted to do so if the first baseman is reaching up to catch the ball.
Marlins general manager Dan Jennings believes players are hurting themselves by sliding too close to the base.
"Sometimes guys may wait a little long to slide, and they end up jamming into the base instead of sliding," Jennings said.
But overall, Jennings agrees with Butler that players can't be forced to do something they don't feel comfortable doing.
"It's just a hustle effort on the way some of these guys play," Jennings said. "In Josh's case, that's a case of that's who he is. It's the mindset he has played with forever. It's hard to get guys out of who they truly are. It's unfortunate because baseball wants the best players on the field."
Joe Frisaro is a reporter for MLB.com. He writes a blog, called The Fish Pond. Follow him on Twitter Share This