No four-man rotation: Slowey to start
Long reliever will get the nod Saturday -- his second in place of injured Turner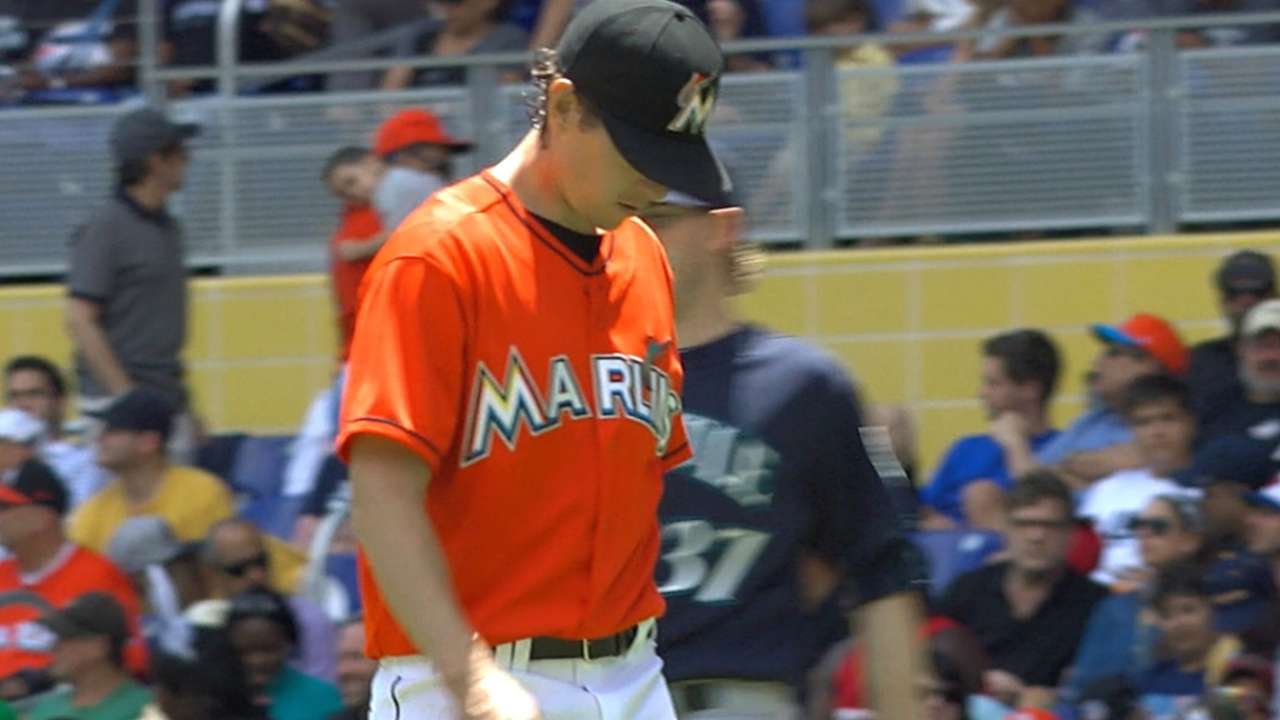 ATLANTA -- The Marlins decided to give Kevin Slowey a second start in place of the injured Jacob Turner (right shoulder sprain) rather than going with a four-man rotation through April. Off-days this Thursday and next Monday would have made it possible.
Slowey will get the call on Saturday at Citi Field in New York.
"Slowey will throw the second game," Marlins manager Mike Redmond said of the weekend series. "So we'll go [Henderson] Alvarez, Slowey, [Tom] Koehler vs. the Mets."
Had Miami elected to go with a four-man rotation of Jose Fernandez, Nathan Eovaldi, Alvarez and Koehler for the rest of the month, it would have set up Turner's return to the rotation for the first week of May.
Slowey started on Sunday, replacing Brad Hand, who made two starts in Turner's rotation spot. Slowey gave up two runs on three hits in five innings against the Mariners.
In two starts this season, Hand gave up eight earned runs on 12 hits, walked three and struck out six in 6 1/3 combined innings. He owns a 6.35 ERA in four outings and was returned to the bullpen as a long reliever.
Joe Morgan is an associate reporter for MLB.com. This story was not subject to the approval of Major League Baseball or its clubs.