McGehee tips cap to former teammate Tanaka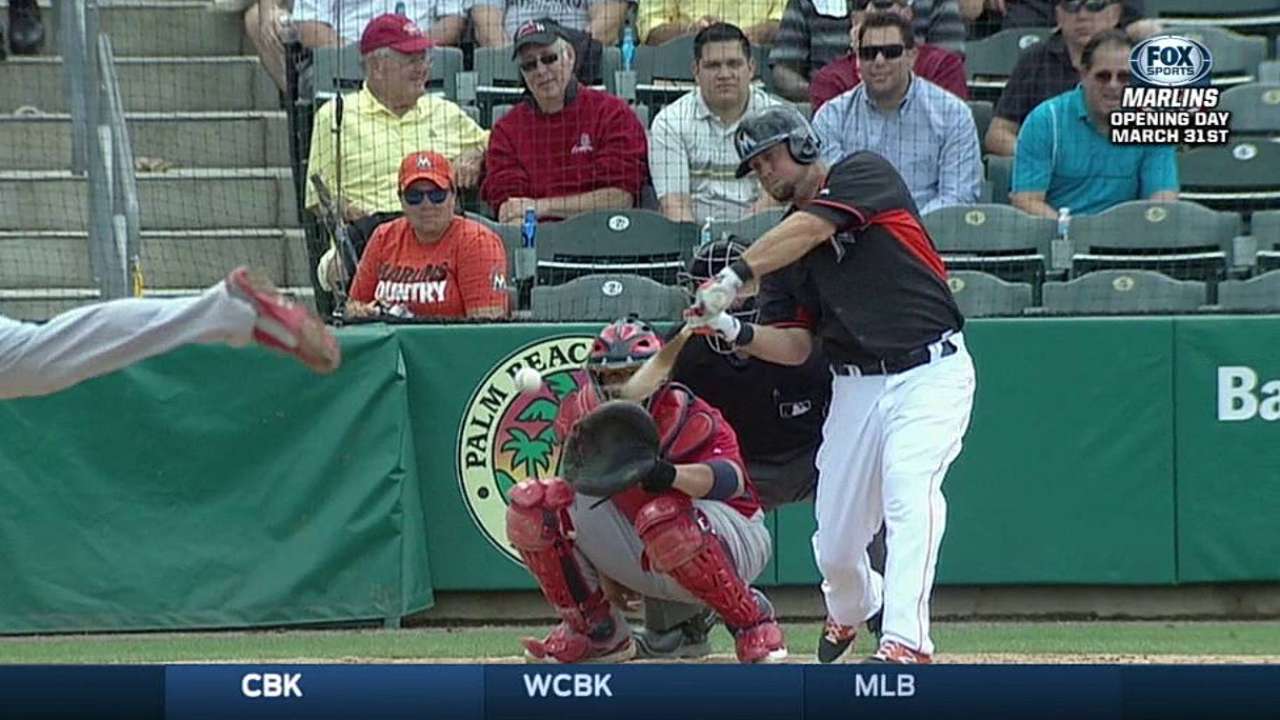 TAMPA, Fla. -- A year ago, Marlins third baseman Casey McGehee and Yankees pitching import Masahiro Tanaka were teammates on the Tohoku Rakuten Golden Eagles in Japan. McGehee was impressed with Tanaka then, and he was impressed again when he faced him at George A. Steinbrenner Field on Friday night.
"That's the same guy I remember," said McGehee, who went 0-for-2 against Tanaka in Miami's 3-0 loss. "Just a different uniform."
"He looked comfortable and relaxed," added McGehee, who called his season in Japan "a great memory for me."
Asked who in this country he would compare Tanaka's popularity in Japan with, McGehee replied, "LeBron James. He was like a well-known rock star. It was crazy. He'd go to the train station, they'd see him and it would be a mess. I'd just walk behind him."
Tanaka dominated the Marlins on Friday, holding them to three hits while striking out 10 in six innings of relief.
Tanaka, who signed a seven-year, $155 million contract with the Yankees in January, was 24-0 with a 1.27 ERA last season in Japan.
"He threw 160 pitches in Game 6 of the Japan Series, then he demanded to pitch the next day and went in the ninth inning and closed out Game 7," McGehee recalled.
Jim Hawkins is a contributor to MLB.com. This story was not subject to the approval of Major League Baseball or its clubs.