Lucas to miss four to six weeks with broken hand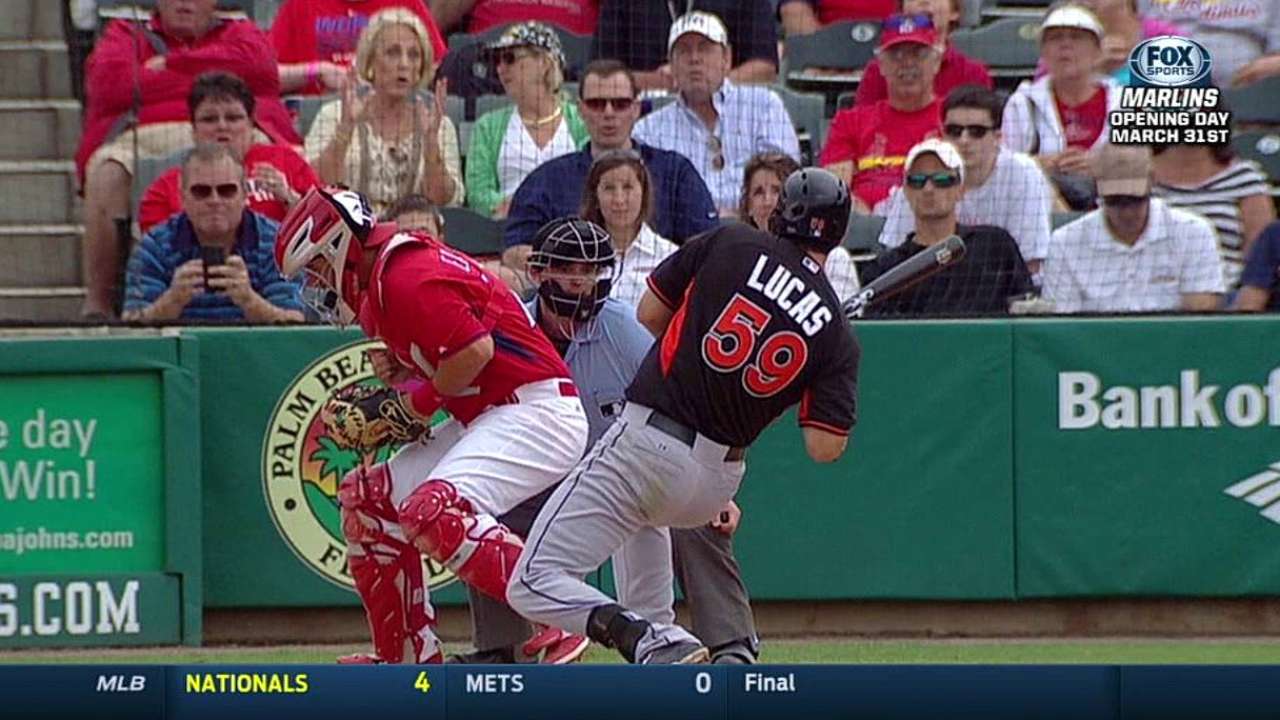 TAMPA, Fla. -- Utility infielder Ed Lucas -- who earned a place on the Marlins' Opening Day roster on Thursday, then broke his left hand hours later when he was struck by a pitch -- is likely "going to be out four to six weeks," manager Mike Redmond said Friday.
The 31-year-old Lucas will be placed on the disabled list on Sunday, when the Marlins cut their roster down to the mandatory 25.
"I feel terrible for Eddie, and I know a lot of the guys do, too," Redmond said. "He makes his first Opening Day roster, and he breaks his hand."
Redmond said he spoke to Lucas after the infielder learned the extent of his injury.
"He seemed fine, but I'm sure he was really disappointed," the Marlins' manager said.
Lucas will be joined on the disabled list by 36-year-old second baseman Rafael Furcal. It is expected that Furcal will be placed on the DL retroactive to March 21. He would be eligible to return as soon as April 5, but Furcal, who hasn't played in a Grapefruit League game since March 15, will probably require a rehab assignment before he rejoins the Marlins.
"It's based on him and how he feels," Redmond said. "That's really the key. We want to establish health with him and not feel like he has to rush."
Jim Hawkins is a contributor to MLB.com. This story was not subject to the approval of Major League Baseball or its clubs.