Solano benefits from Lucas' bad break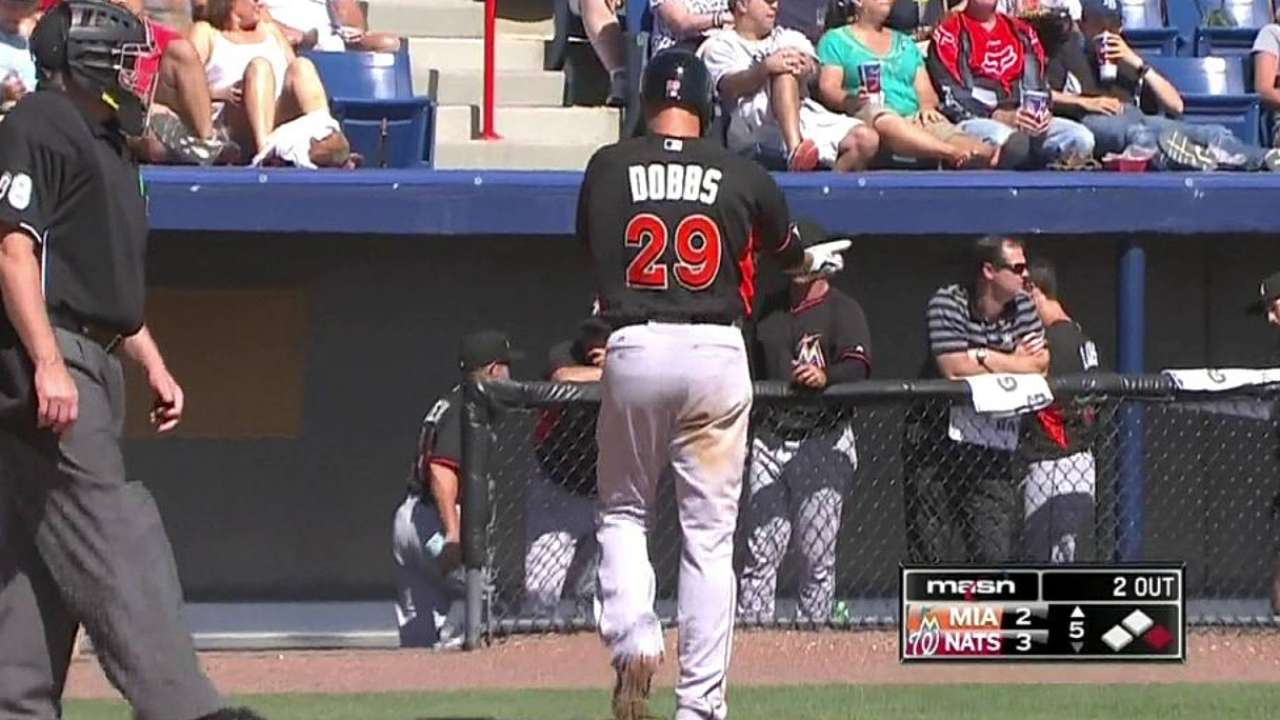 TAMPA, Fla. -- Some 24 hours earlier, Donovan Solano had been mired in disappointment, worrying about where he and his wife were going to live in New Orleans and how he was going to get his car there.
Friday night, with a newfound smile on his face, Solano was starting at shortstop for the Marlins against the Yankees.
"I was disappointed, I can't describe it," admitted Solano, who was cut by the Marlins and optioned to Triple-A New Orleans on Thursday morning then quickly recalled hours later after Ed Lucas, who had beaten Solano out for the utility infielder's job, was hit by a pitch Thursday afternoon and suffered a fracture to the back of his left hand.
"That was a crazy day for me," Solano said.
"Everybody feels bad for Ed," he continued. "Nobody wants a bad situation for a teammate."
Solano -- who was the Marlins' regular second baseman for most of last season, starting 92 games -- was hitting .313 with a .742 on-base plus slugging percentage this spring, heading into Friday night's game against the Yankees.
"I had a great spring -- that's why I felt so bad in the morning," Solano said. "I played my best baseball this spring. I didn't expect that [the demotion].
"When they called and told me, 'Come back,' I was excited. Everybody wants to be on the Opening Day team."
"He [Solano] can do a lot of things, too," said manager Mike Redmond, who had chosen Lucas over Solano because of his versatility. "Fortunately we have another player we can bring up to fill that gap.
"It's crazy, sometimes, how baseball works."
Jim Hawkins is a contributor to MLB.com. This story was not subject to the approval of Major League Baseball or its clubs.