Bogusevic holding out hope for roster spot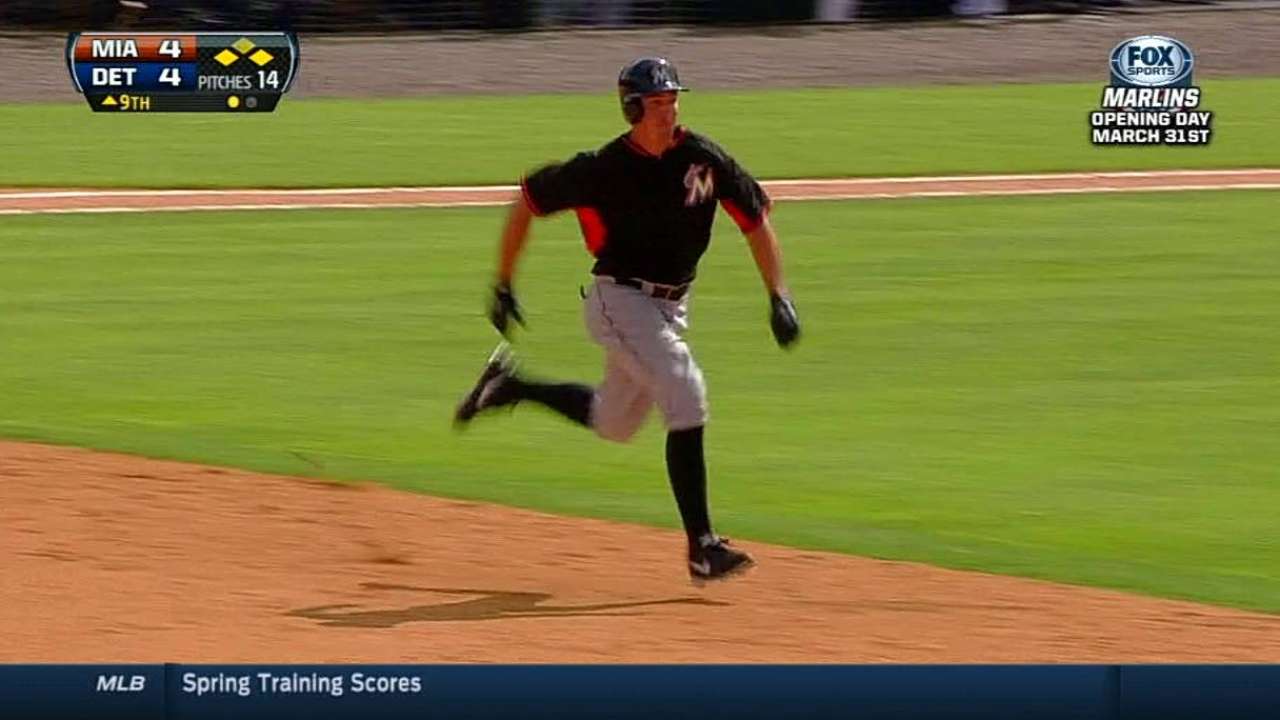 TAMPA, Fla. -- Brian Bogusevic said Friday, "As of right now, they've told me I'm not going to be on the 25-man roster to start the season."
But that is all the 30-year-old outfielder knows for certain.
"I'm in limbo," Bogusevic admitted.
He may be released, he may be designated for assignment, and there is still a possibility, however remote, that he will be on the Marlins' Opening Day team.
"I guess there are still some things that can happen in the next day or two," Bogusevic said. "It's part of the game. It happens. You deal with it."
Although the Marlins made up their mind on Thursday about Bogusevic not making the Opening Day roster, they are keeping him around as protection, in case they are struck by another unexpected injury.
"As we saw yesterday [with the Ed Lucas injury], you never really know," manager Mike Redmond explained. "Things can change in a short amount of time. These last few games are always a little dicey. You never really know until you pack the car and head south.
"We'll see how it goes the next couple of days. We'll set the roster on Sunday."
Bogusevic, who was acquired in a trade with the Cubs in December for Justin Ruggiano, is out of options and would have to be designated for assignment and clear waivers before the Marlins could send him to Triple-A -- assuming he is willing to go.
"I hope some team will pick me up," he said. "But the closer you get to Opening Day, the more unlikely it is."
Asked if he would be willing to go to Triple-A, with the Marlins or some other team, Bogusevic said, "I haven't even thought about it. I don't know what my options would be right now."
Bogusevic, who was viewed by the Marlins as a left-handed-hitting backup outfielder, was a disappointment this spring, batting only .174 with an on-base percentage of .188, a walk and 10 strikeouts in 47 plate appearances.
"I'm not entirely where I want to be," Bogusevic admitted.
With the Cubs last season, Bogusevic batted .273 with six home runs and 16 RBIs in 47 games.
Jim Hawkins is a contributor to MLB.com. This story was not subject to the approval of Major League Baseball or its clubs.