Marisnick tough cut after fine spring season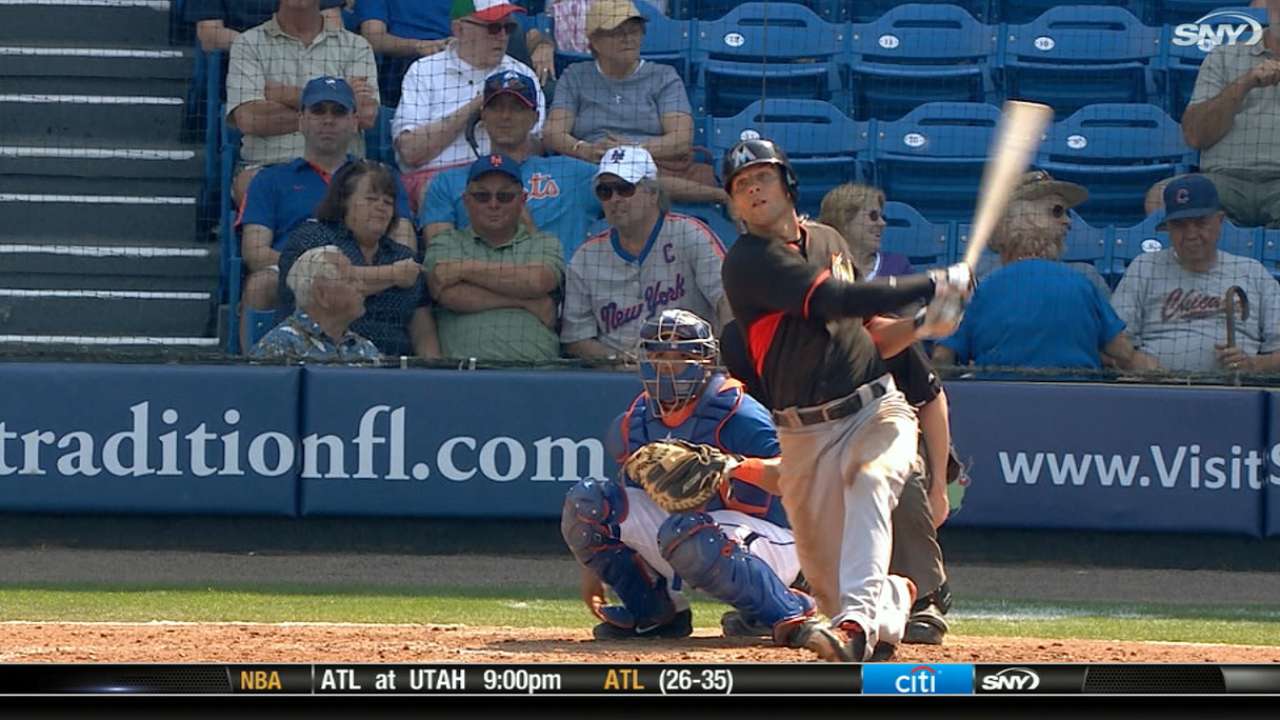 JUPITER, Fla. -- From the outset, Jake Marisnick's objective was to make a strong Spring Training impression, and create a tough decision for the Marlins.
The decision became official on Thursday morning when Marisnick was optioned to Triple-A New Orleans.
In many ways, the decision was predetermined because all along the Marlins wanted Marisnick to continue his development in the Minor Leagues. So in that regard, the call wasn't unexpected.
Marisnick's objective was to give the team something to think about. He certainly did that. Even while working on refining his swing, the speedy outfielder batted .432 (19-for-44) with five doubles, a triple and four RBIs.
Sending Marisnick down was especially tough for manager Mike Redmond, who previously managed the outfielder in the Minors in Toronto's system.
"Jake is a more personal one for me because I've had him since he was 19 years old, and we've gone through a lot," Redmond said. "It's been fun to see him develop. At the same time, too, it was tough to tell him he was going to the Minor Leagues after he had such a great spring. I really believe this is the right thing for his development. He looked great. He looked a lot better. "
The hope is Marisnick keeps making the necessary adjustments to not just make it to the big leagues, but to make him a future star.
With his speed, power potential and defensive skills, Marisnick can become a game-changer. It's all about making his shortened swing second nature.
"I think the important thing for us is he goes down there, gets his at-bats, so when he comes back, when don't have that conversation again, because he's out there forever," Redmond said. "I really believe he's going to be a great Major Leaguer for a long time. He's made some swings and had some at-bats I'd never seen before."
Joe Frisaro is a reporter for MLB.com. He writes a blog, called The Fish Pond. Follow him on Twitter Share This