Marlins' spring play offers signs of encouragement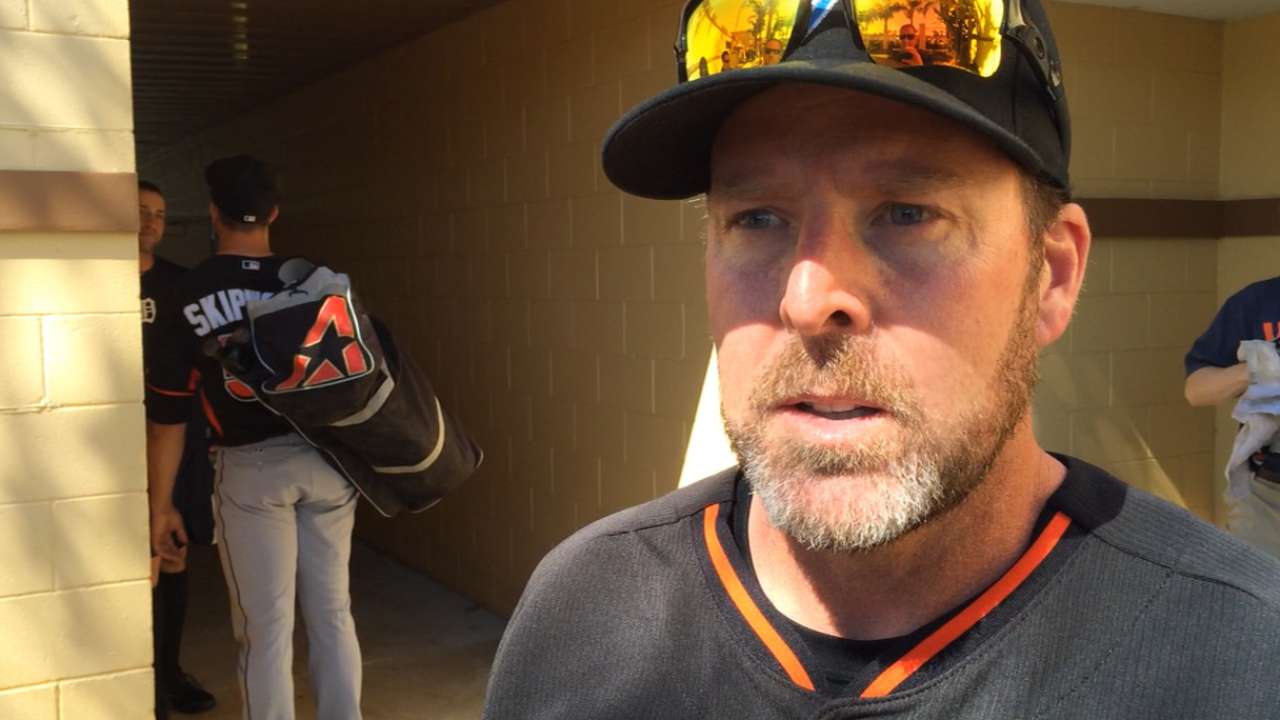 JUPITER, Fla. -- You can't read too much into Spring Training records, but you can get an indication of how a team is performing.
Jarrod Saltalamacchia, for instance, downplays the fact the Marlins are the first team in the Grapefruit League to reach 10 wins. Only three teams in the Cactus League in Arizona -- Cleveland, Seattle and San Francisco -- are in double-digits in wins.
What stands out is Miami's pitching.
The Marlins entered Saturday with a Spring Training-best 2.78 ERA, and their 1.16 WHIP is second only to Detroit's 1.14. There are a lot of encouraging signs in camp, but putting the team together remains a process.
"I wouldn't look into the record side of it," Saltalamacchia said. "In Spring Training, it doesn't mean anything. You're in there for your two or three at-bats, and you're out of there.
"If anything, it shows how much depth we have in the Minor League system. What I'm looking at are the pitchers. They're starting to lengthen their innings out. They're starting to get to that 60-pitch count area. They're starting to look good."
After losing 100 games last year, the Marlins are looking to change the culture in the clubhouse and on the field. Coming over from a World Series championship with Boston last year, Saltalamacchia likes what he is seeing in the clubhouse. But he notes the regulars haven't spent much time together because of Spring Training travel.
It's been a busy travel week for the Marlins, having been to Port St. Lucie, Fort Myers and Lakeland. And this weekend, half the squad is in Panama to face the Yankees for two games.
"We haven't really been together," Saltalamacchia said. "It's kind of weird. The road trips, the Panama trip now. I'm seeing a lot of young guys who are feeling more comfortable, are eager to go. But it's going to be nice when we start getting to that 25-man roster, where we can actually start playing together.
"In the clubhouse-wise, we're getting along great. I think we're really starting to bond a little bit. But on the field, that's where it's got to click. We haven't had that much time to do that."
Joe Frisaro is a reporter for MLB.com. He writes a blog, called The Fish Pond. Follow him on Twitter Share This