Marlins learning to adjust to collision rule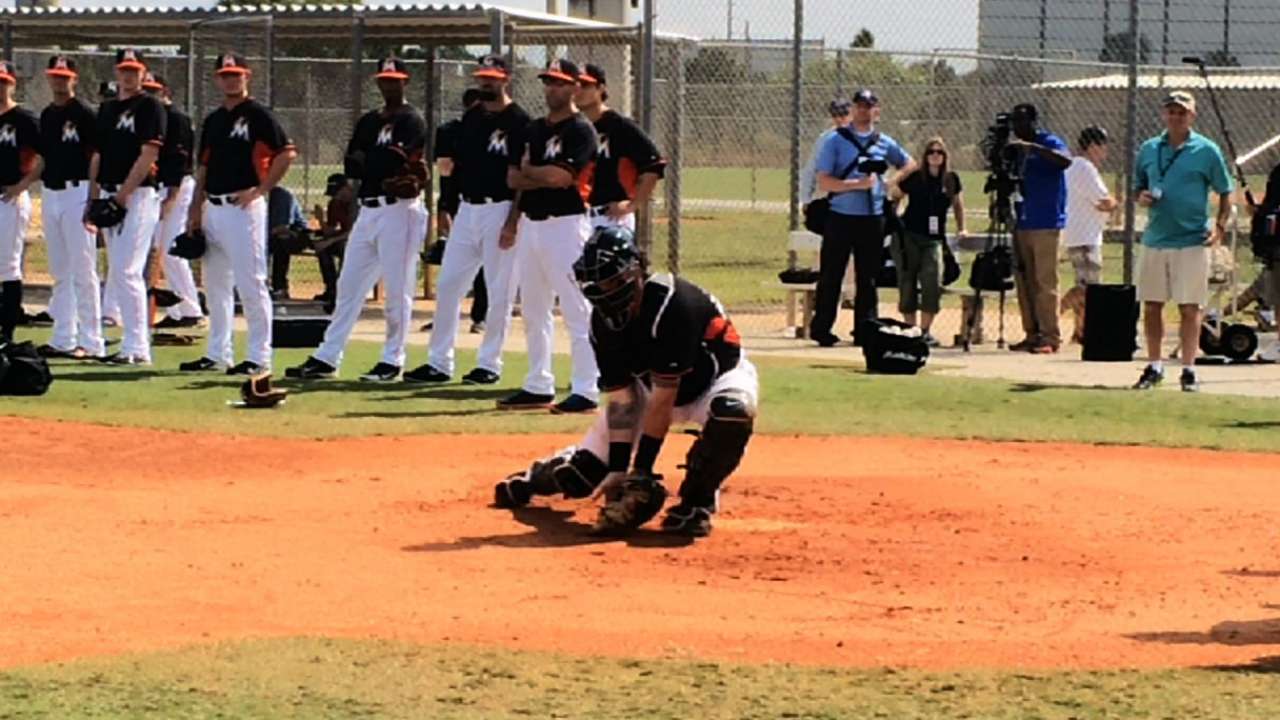 JUPITER, Fla. -- The first example of how MLB's new home plate collision rule may impact games came into play for the Marlins on Thursday, in their 9-5 win over Florida International University.
Derek Dietrich was thrown out at the plate while trying to score of a medium-range fly ball to left field.
Marcell Ozuna lifted the soft fly to left, and the decision was made to send Dietrich, who slid into home plate, rather than attempt to dislodge the ball from the catcher. He was out easily.
"That's a situation where he probably would have run the catcher over because he was out by a ways," manager Mike Redmond said. "It's different for guys. Get used to sliding in a situation where they'd probably say, 'You know what? I'm just going to try to run this guy over.'
"Mindset-wise for baserunners, it's going to be an adjustment for guys, especially on those bang-bang plays."
Had it been a meaningful game, and the catcher is holding the ball, instincts may call for the runner to run over the catcher.
Medium-depth fly balls may become times a team decides to not gamble, and hold the runner.
"In those situations where a sac fly may be medium depth, it's going to be a challenge," Redmond said. "So many things go into it -- the strength of the outfielder's arm. You bank on that guy not making an accurate throw.
"But sure, those medium fly balls or soft fly balls, you definitely have to think twice because you don't have that weapon to be able to run over the catcher any more. That's gone. It's definitely going to be an adjustment."
Third base coach Brett Butler, who also is the baserunning coach, is telling the players to slide feet-first.
"It's simple. Just slide," Butler said. "I don't want them to go head-first, because a catcher still has the lane. For the most part, just slide. Either hook slide into the plate or use your hand. It's going to be as simple as that."
Joe Frisaro is a reporter for MLB.com. He writes a blog, called The Fish Pond. Follow him on Twitter Share This