Marlins' move to establish a homefield advantage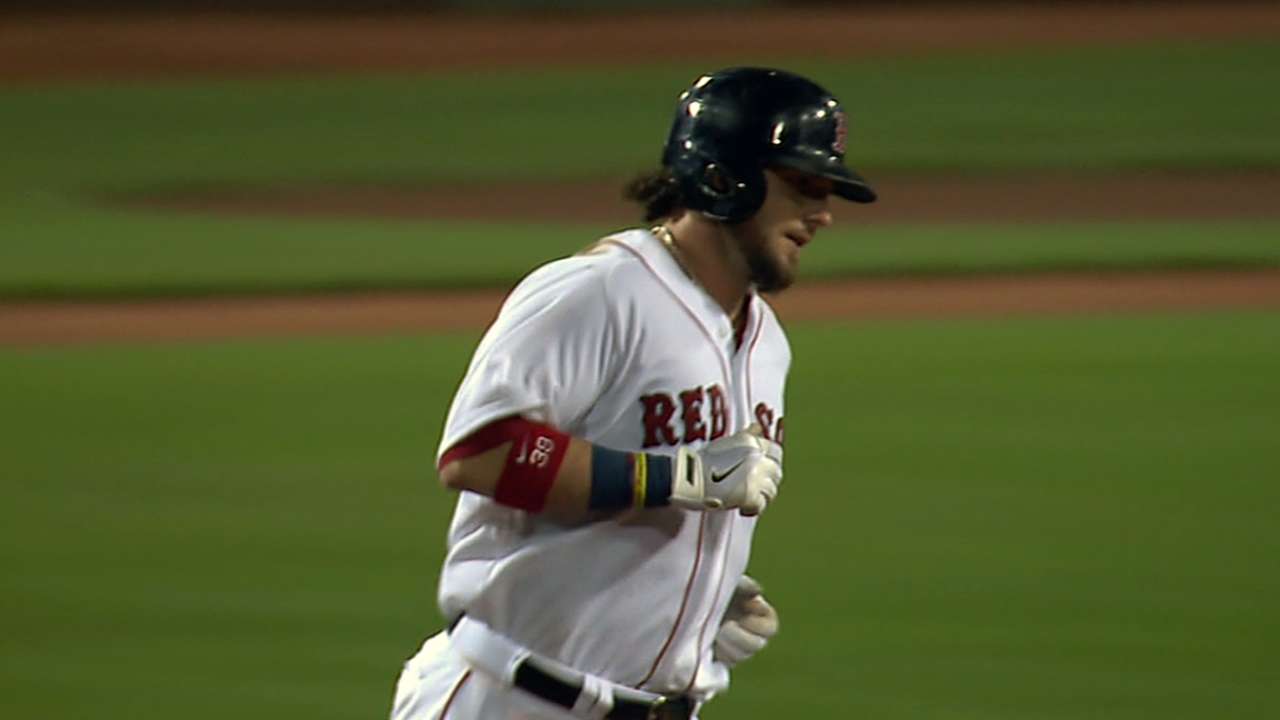 JUPITER, Fla. -- With its deep dimensions and wide gaps, Marlins Park is frequently referred to as spacious or cavernous.
A word the club is hoping to eliminate is "deterrent."
When adding pieces to upgrade the offense this offseason, the Marlins did so with the ballpark in mind. The objective is to take a perceived negative and turn it into a positive.
"I see this as our homefield advantage," president of baseball operations Michael Hill said. "I don't see it as a deterrent. I see this as a place where we play 81 games a year, and it needs to be to our benefit. So we need to have a team that takes advantage of this place, and what it represents."
The Marlins finished last in the Majors in basically every significant offensive category last year.
At home, their numbers were slightly improved than on the road in several categories, except home runs.
They belted just 36 of their 95 home runs at Marlins Park. Also at home, they scored 276 runs and batted .233 with 106 doubles, 20 triples and 261 RBIs.
On the road, they scored 237 runs, while batting .229 with 113 doubles, 11 triples and 224 RBIs. The biggest uptick on the road was the home runs, where they belted 59.
Considering the fact the team is not considering moving in the fences any time soon, management targeted players who could use the gaps and the big ballpark to their advantage.
Manager Mike Redmond has a number of new options to put into the lineup, including Jarrod Saltalamacchia, Garrett Jones, Rafael Furcal, Casey McGehee and Jeff Baker.
"We want to craft a lineup that allows Mike Redmond to do the things that he wants to do to score more runs," Hill said. "Bottom line is we need to score more runs."
In a season where they finished 62-100, the Marlins played 87 games that were decided by two or less runs.
"It was tough," Hill said. "Tight games all the time just wears on you."
The Marlins don't need to look very far to find a team that didn't hit many homers, but scored plenty of runs. The Cardinals, who reached the World Series, share the Roger Dean Stadium complex for Spring Training. They topped the National League with 783 runs a year ago, while hitting 125 homers, which was 13th in the NL.
"The Cardinals are a perfect example," Hill said. "They're a club that didn't hit home runs, and they led the lead [the National League] in runs scored. We wanted to try to create a team that could score more runs. It didn't need to be by the home run. It could be doubles, or by short game, or by putting the game in motion -- hitting-and-running, and being aggressive."
Joe Frisaro is a reporter for MLB.com. He writes a blog, called The Fish Pond. Follow him on Twitter Share This