What's in a name? For Saltalamacchia, a record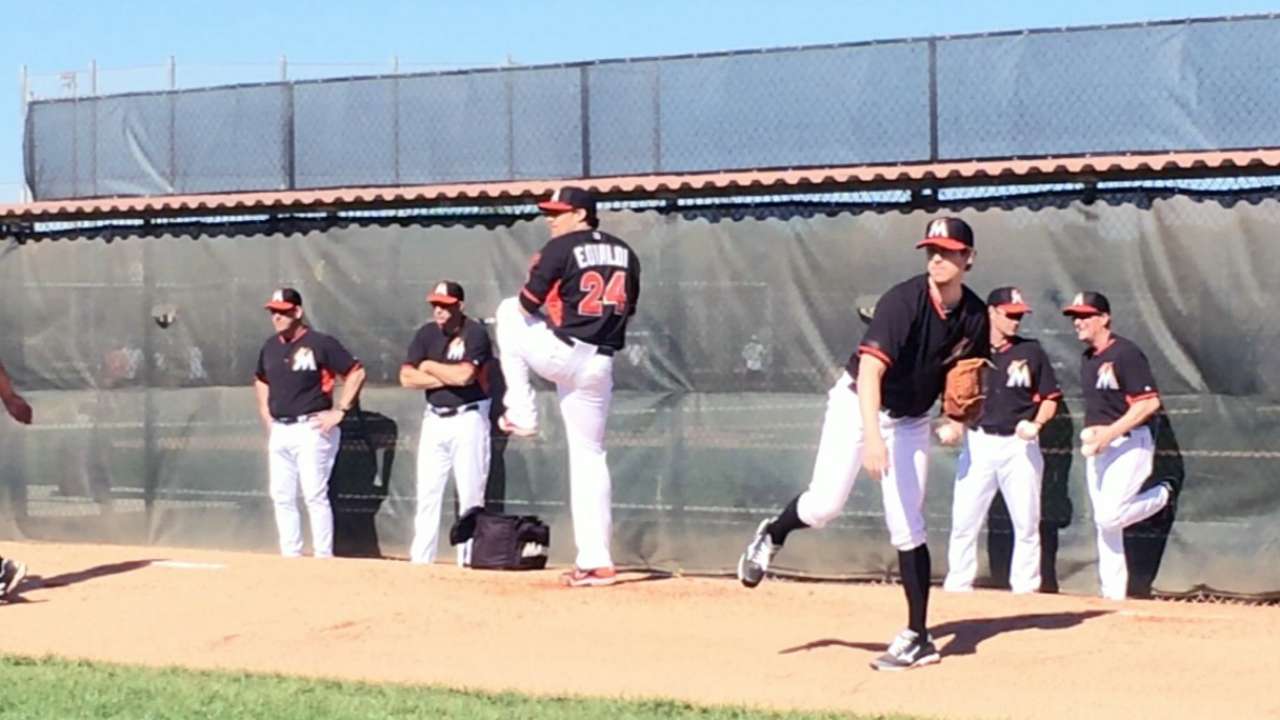 JUPITER, Fla. -- As they say in the NBA these days, Jarrod Saltalamacchia "has length" -- in his name, if not in his legs and arms. The Marlins' new catcher is 6-foot-4, but what distinguishes him most is, of course, the length -- 14 letters -- of his surname. It is the longest in big league history and occupies almost all of the shoulder-to-shoulder area on the back of his uniform.
The distinction isn't one he relishes, though he does delight in sharing one anecdote: "I was on deck one day, real close to the stands, and a fan calls to me, "'You should wear it across your [rear], It would fit better.'"
One of the Marlins' young pitchers, should he have Saltalamacchia as his catcher, would make for an unwieldy battery -- Jarrod Scott Saltalamacchia and Archimedes Euclides Caminero. Not quite the same as Duke Mass and Ed Ott.
The Red Sox last year had a Minor League pitcher who would have done Saltalamacchia one better -- Seth Schwindenhammer.
Marty Noble is a reporter for MLB.com. This story was not subject to the approval of Major League Baseball or its clubs.