Fernandez remains humble after remarkable season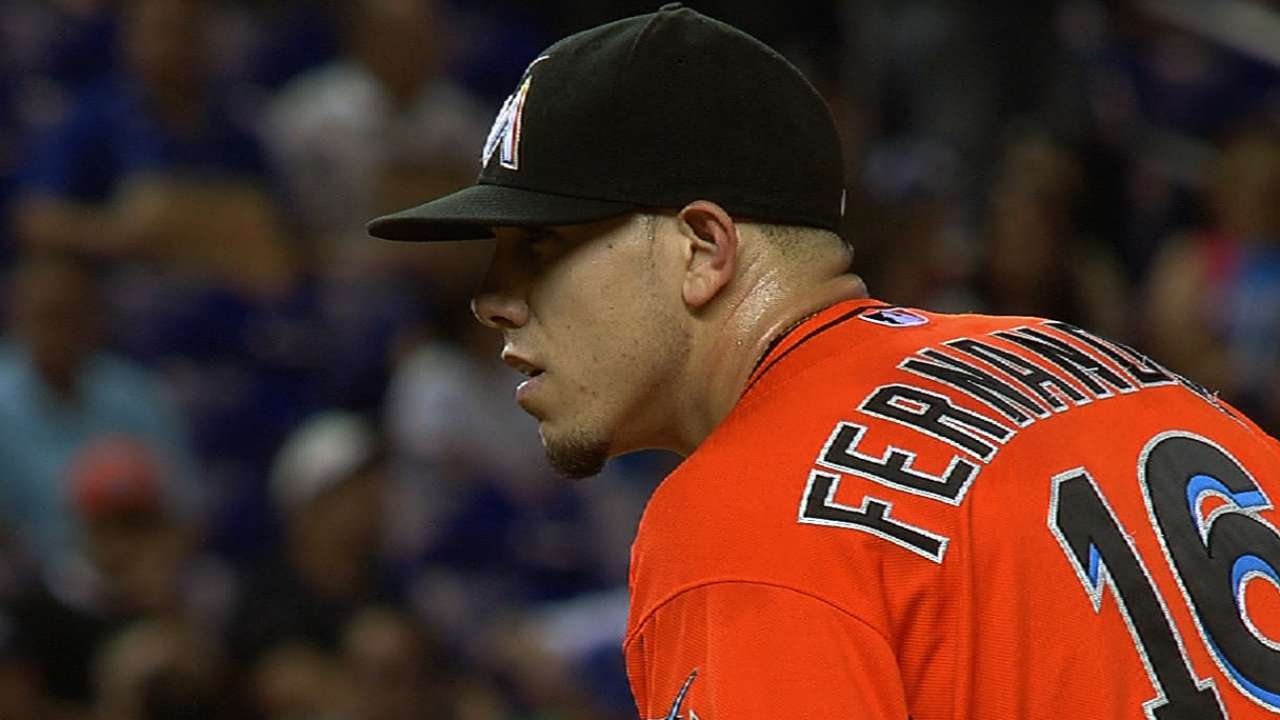 JUPITER, Fla. -- Success certainly hasn't changed Jose Fernandez.
If anything, the 21-year-old Marlins ace is as humble and appreciative as ever.
The 2013 National League Rookie of the Year is making himself as available as possible to the fans. He showed that on Saturday during the Winter Warm-Up at Marlins Park, staying late to take pictures.
The players were set to leave the Warm-Up at about 1 p.m. ET, but because there was such a long line to see him, Fernandez stuck around until 2:30.
"We were supposed to leave at 1," Fernandez said on Sunday. "They were taking pictures, and there was a long line. They were like, 'We've got to go! We've got to go!' I was like, 'I'm not leaving here until this is done.' I took a picture with everybody."
As much as possible, Fernandez is willing to give back.
"I'm trying," Fernandez said. "By the end of the day, I've got to get my work done, too."
Fernandez has come a long way in one year.
Last Spring Training, he was considered a long shot to make the team. At the time, he was 20 and had not pitched higher than Class A.
But because of injuries, rotation spots opened and the front office gave Fernandez his first big league break.
This spring, Fernandez's locker, complete with its No. 16 name plate, is roughly 15 feet away from the portable locker he was in last year.
Literally, Fernandez is looking straight at the locker stall he had 12 months ago.
"It takes a lot of luck, and the hard work and a lot of things coming together at the same time to be here," Fernandez said. "I'm excited to be here. Like I say to everybody, if you're there [portable locker], you can be here [set locker]. I was there, and I came here. You never know. Work hard. Show what you can do and enjoy it. That's the biggest part."
Fernandez helped open eyes on what a young pitcher can do, given an opportunity.
Fernandez's old portable locker, located in the middle of the clubhouse, is now occupied by another interesting prospect, reliever Nick Wittgren.
Some around the club believe Wittgren is a sleeper choice to make the Opening Day roster.
Joe Frisaro is a reporter for MLB.com. He writes a blog, called The Fish Pond. Follow him on Twitter Share This