Kotchman returns to Marlins after two months on DL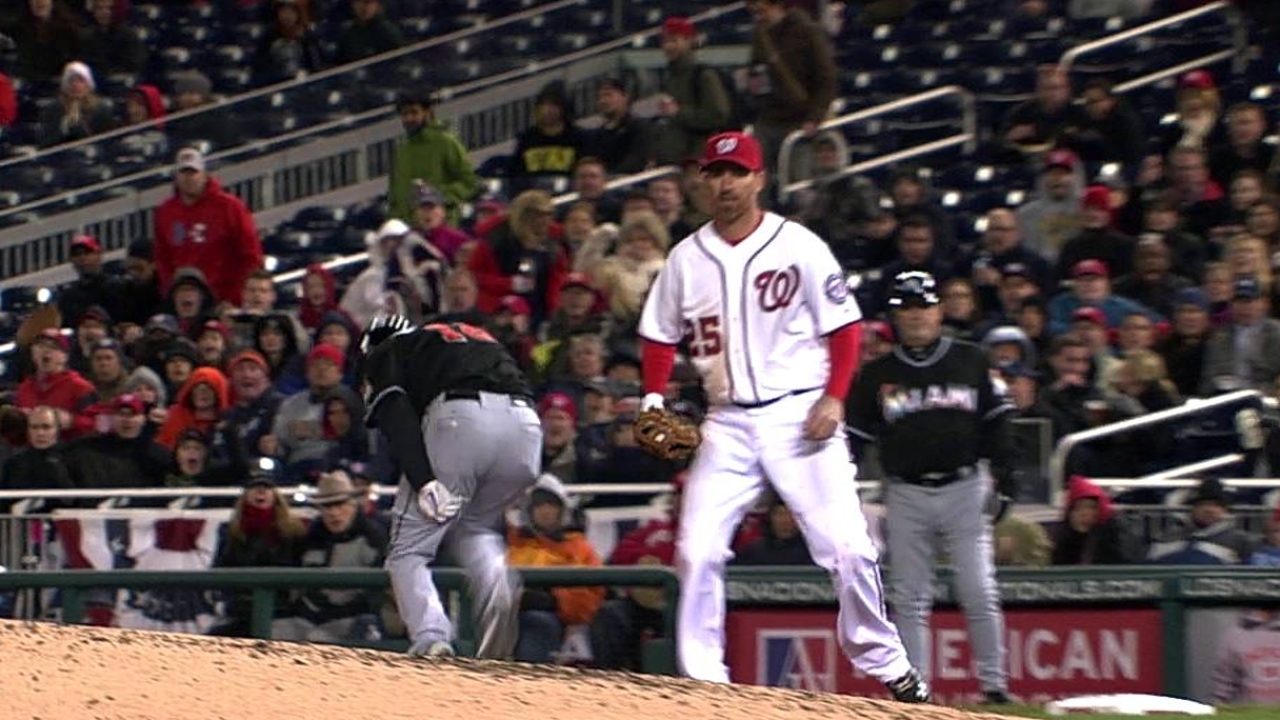 PHILADELPHIA -- Over the course of June, the Marlins anticipate getting an influx of injured players back. One of their Opening Day starters returned to the lineup on Monday.
Casey Kotchman, who strained his left hamstring in the second game of the season, was reinstated from the 60-day disabled list and started at first base in the series opener at Philadelphia.
"I'm just happy to be able to put the uniform on again and be with the team you broke camp with," said Kotchman, who sustained his injury on April 3 while sprinting to first base. "I'm excited to be back here."
Kotchman made six rehab-assignment starts at Class A Jupiter, and he was 6-for-23 (.261) at the plate.
The Marlins have been hit heavily by injuries at first base. Until Kotchman was brought back, they had three first basemen on the disabled list -- Kotchman, Logan Morrison (right knee) and Joe Mahoney (right hamstring).
The plan is to give Kotchman playing time and to use Greg Dobbs off the bench.
Dobbs, respected as a pinch-hit specialist throughout his career, made 42 starts at first base while Kotchman was out.
Manager Mike Redmond noted that Kotchman is a veteran who knows his limitations.
"I think he's fine," Redmond said. "I think he's probably as close to 100 percent as he can be. He's been around a long time. He knows when to turn it on, and when not to. He can kind of protect himself over there if he is not 100 percent.
"That gives Dobber a little bit of a break. Dobber has had to really grind it out over there at first. He's done a great job. He's played a great first base and given us some great at-bats. He will still go over there and play as well. But I like him coming off the bench."
Joe Frisaro is a reporter for MLB.com. He writes a blog, called The Fish Pond. Follow him on Twitter Share This