Slowey on target for Tuesday start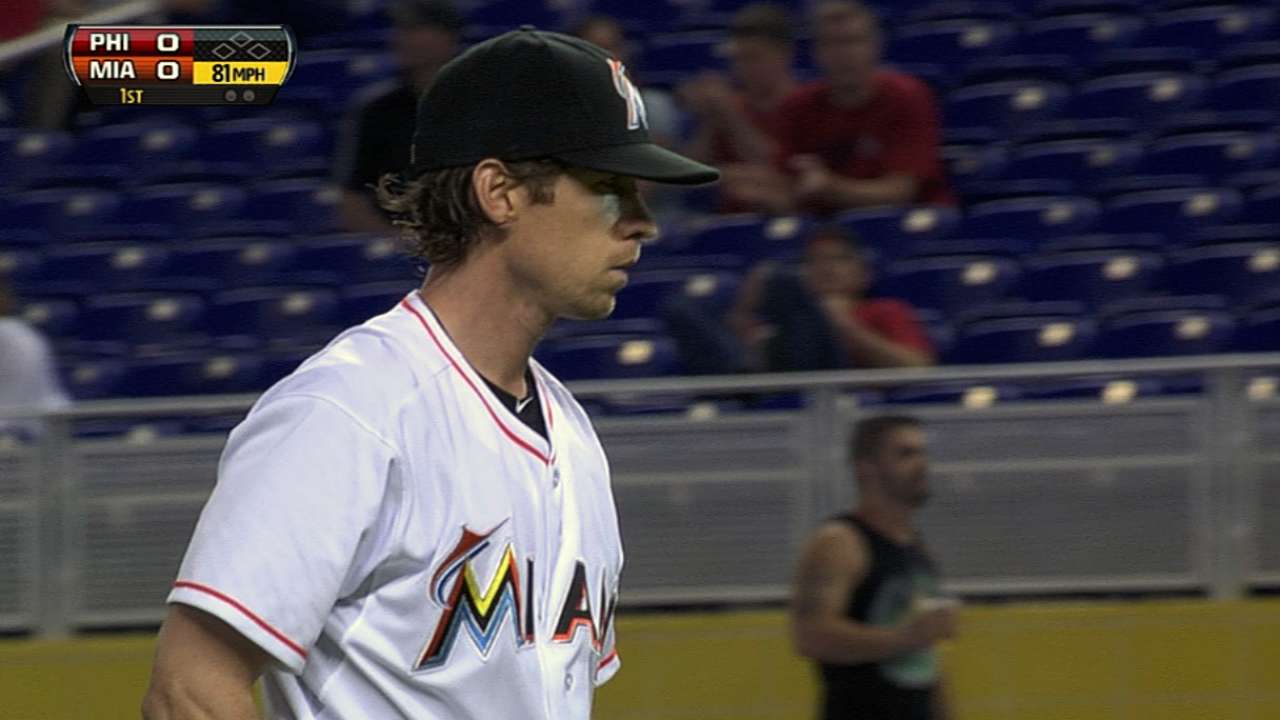 CHICAGO -- Marlins right-hander Kevin Slowey threw a bullpen session before Saturday's game in Chicago and said he felt no pain in the lat muscle that tightened up on him during his start on Wednesday.
Manager Mike Redmond said Slowey is on target for his next start on Tuesday, which will be in his regular spot in the rotation and provide six days of rest because of Miami's recent off-day on Thursday.
"You want to be healthy as often as you can, and sometimes you can't control it," Slowey said. "But it doesn't mean you don't worry about it. You're like, 'I'd really like this to be minor,' and luckily it was."
Luckily for Slowey, this was an injury the Marlins training staff felt it could control. During his start on Wednesday, Slowey ventured to the back of the dugout for some extra stretching when Miami's three trainers noticed his lat muscle was cramping. As a precautionary measure, the trainers decided to cut Slowey's outing short and closely monitor the situation.
Slowey has battled injuries throughout his career. He spent a considerable amount of the 2012 season on the Minor League disabled list with a broken rib.
"I was very thankful for how they handled it, especially after my history of the last couple years," Slowey said. "Our training staff felt that it's something I could work through. I have no worries at all."
Ethan Asofsky is a contributor to MLB.com. This story was not subject to the approval of Major League Baseball or its clubs.