Solano close to beginning rehab assignment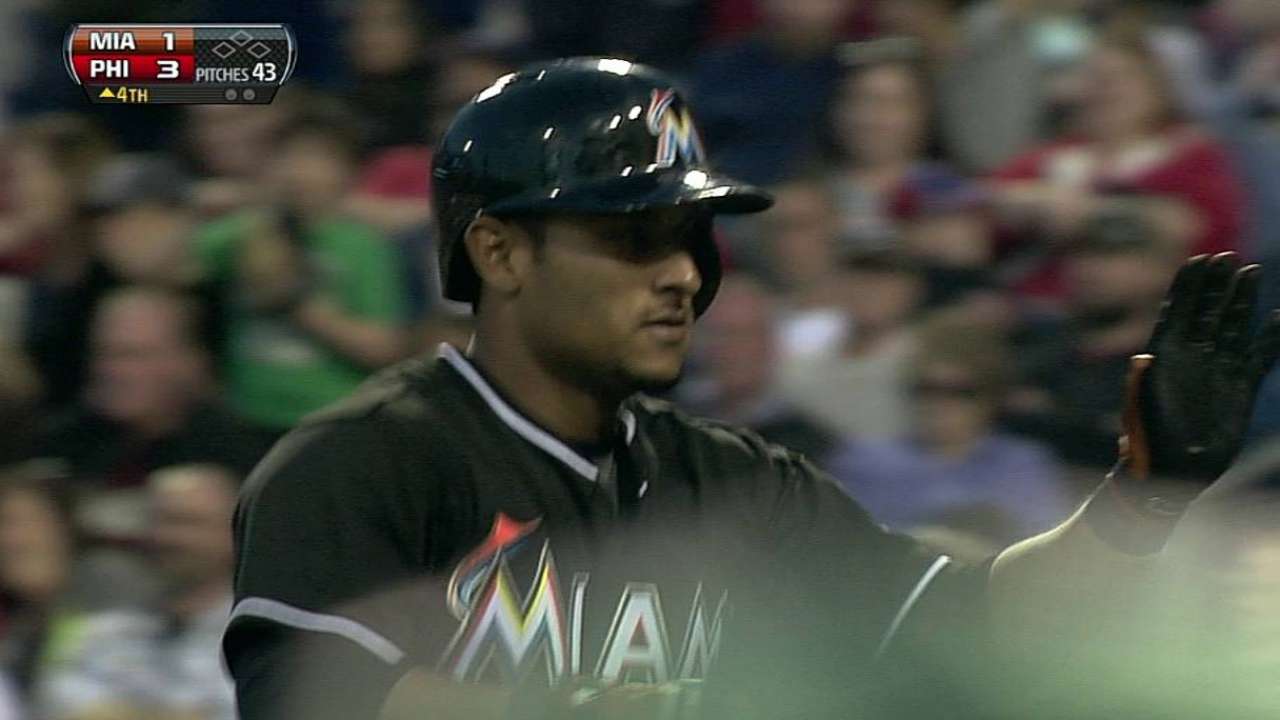 CHICAGO -- Marlins manager Mike Redmond said second baseman Donovan Solano (strained left intercostal muscle) will be called to extended spring camp on Monday to participate in baseball activities. If all goes well, Solano could start a Minor League rehab assignment as soon as next week.
"He's been feeling better every day," Redmond said. "We need to get guys healthy and back on the field. It's going to be big for us. When we get [Mike] Stanton and [Logan Morrison] back, it'll change our lineup."
Morrison (right knee surgery) continues his rehab with Class A Jupiter as a designated hitter on Saturday night. If all goes well, he could be sent to Double-A Jacksonville on Sunday. He's been swapping between first base and designated hitter with the Marlins' other rehabbing first baseman, Casey Kotchman (strained left hamstring).
Redman said Stanton (strained right hamstring) is far from participating in a Minor League rehab assignment, but he has been hitting and running on the field. He wasn't aware of a time frame for the star outfielder to start playing in games.
Nathan Eovaldi (right shoulder inflammation) throws his first rehab start for Jupiter on Saturday. He is scheduled to throw 60-65 pitches for the Hammerheads.
"It'll be good," Redmond said. "It's a big night for him. He's on his way back, and hopefully everything will go well."
Ethan Asofsky is a contributor to MLB.com. This story was not subject to the approval of Major League Baseball or its clubs.