Dietrich impressive in first big league exposure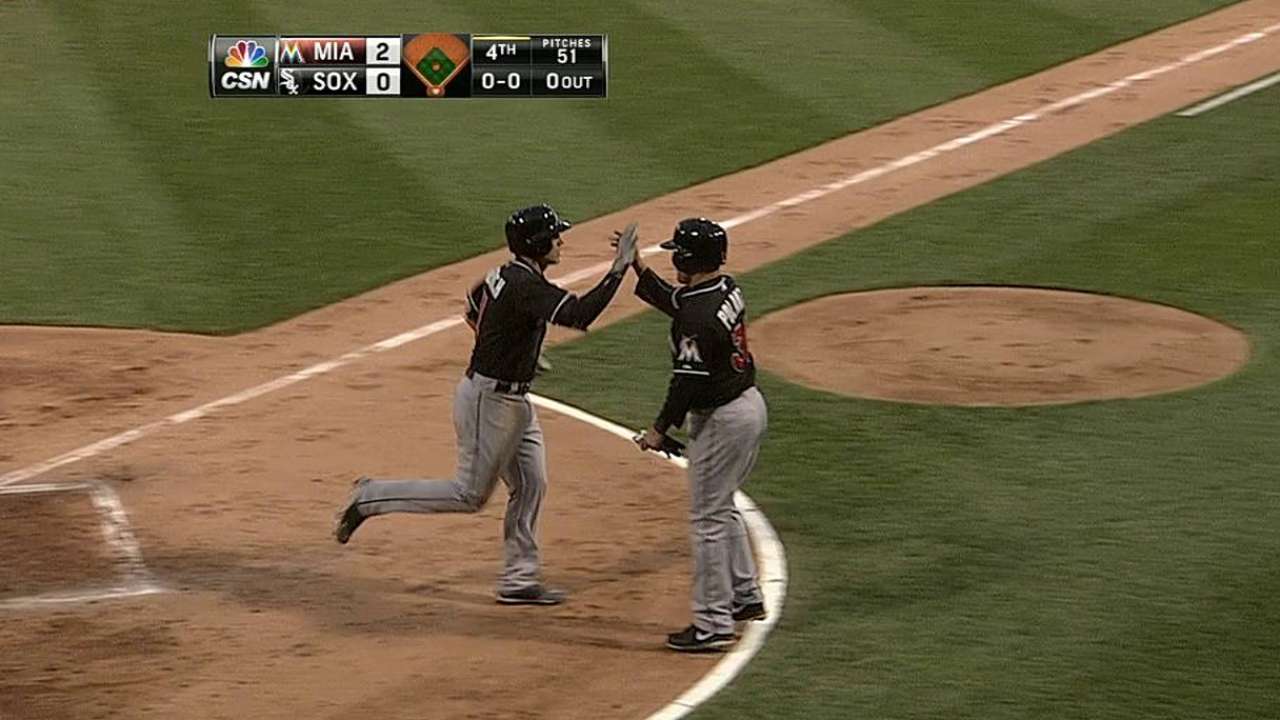 CHICAGO -- Marlins second baseman Derek Dietrich has reached base in each of the first 14 games he played since his ascension to the Major Leagues on May 8.
"He's done a really nice job," Marlins manager Mike Redmond said. "I think all of us, when he came up, we weren't sure just what to expect both offensively and defensively. He's proved he can play second base, and play it well."
Dietrich rotated between second base and shortstop in the Minor Leagues, and the Marlins weren't sold on the rookie as an everyday second baseman. But with second Donovan Solano on the disabled list, the Marlins had a hole to fill in the infield.
Redman said Dietrich, who has homered in two straight games against the White Sox, has worked hard to get better at the position since his callup and has proved he can improve when he puts in the time. Redman even left open the possibility of experimenting with Dietrich at third base later in the season because the rookie possesses a particularly strong arm.
Dietrich's 14-game stretch is the second longest in Marlins history behind Kevin Millar's 17-game stretch to start his career from April 11, 1998 to June 6, 1999.
"I've been impressed with the way he's handled himself," Redmond said. "He wants to stay. Any time as a manager, you sit out there and you watch your guys, how they act and how they prepare, this is a kid that wants it. He wants to be in the big leagues. He wants to have a successful career. We've all noticed that. To be honest, it's fun to watch those guys play. You cheer for them."
Ethan Asofsky is a contributor to MLB.com. This story was not subject to the approval of Major League Baseball or its clubs.