Pierre keeps Chicago close to heart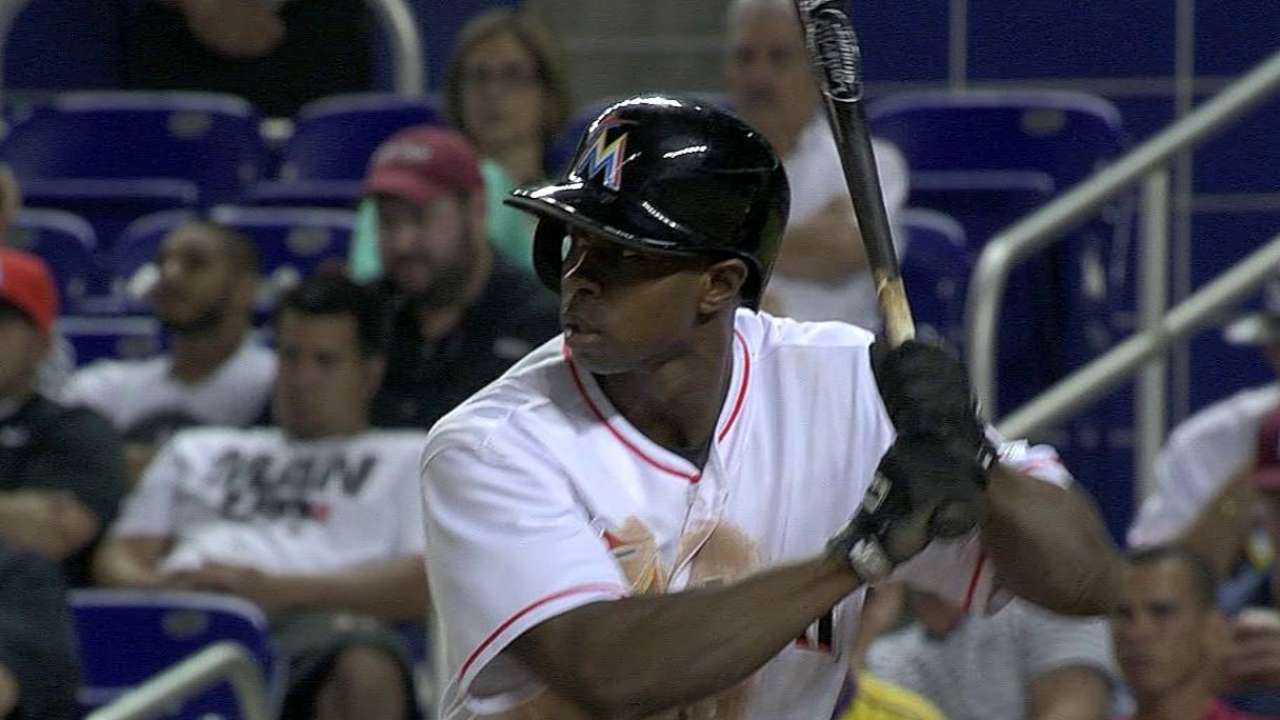 CHICAGO -- When Marlins left fielder Juan Pierre landed in Chicago on Tuesday for Miami's weekend series against the White Sox at U.S. Cellular Field, he had two things on his mind -- drop his bags in his hotel room, then find a Portillo's. Pierre gained an affinity for the restaurant's cheeseburgers during his three years playing in Chicago, and he said he had to fill the craving that reminds him of the city he loves.
"Chicago was a great city for me," Pierre said. "I had a great time with the White Sox. The fans were always good to me. I got my 2,000th hit with the White Sox. I love the city, my wife loves the city."
The homecoming could also be a good thing for the Marlins, as Pierre has also loved hitting in Chicago. He's hit .286 in 679 career at-bats at U.S. Cellular Field and stolen 49 bases. He even swiped No. 500 when he was with Chicago and still cherishes the memory of that 2,000th hit.
"Unfortunately, we never made it to the playoffs," Pierre said. "From a personal standpoint, that 2,000th hit was special. It was a pretty cool milestone in a White Sox uniform. I was only here for two years, but it felt like longer."
Pierre played two seasons (2010, '11) with the White Sox and one season (2006) with the Cubs.
Ethan Asofsky is a contributor to MLB.com. This story was not subject to the approval of Major League Baseball or its clubs.