Okla. tornado hits close to home for Ruggiano, Dobbs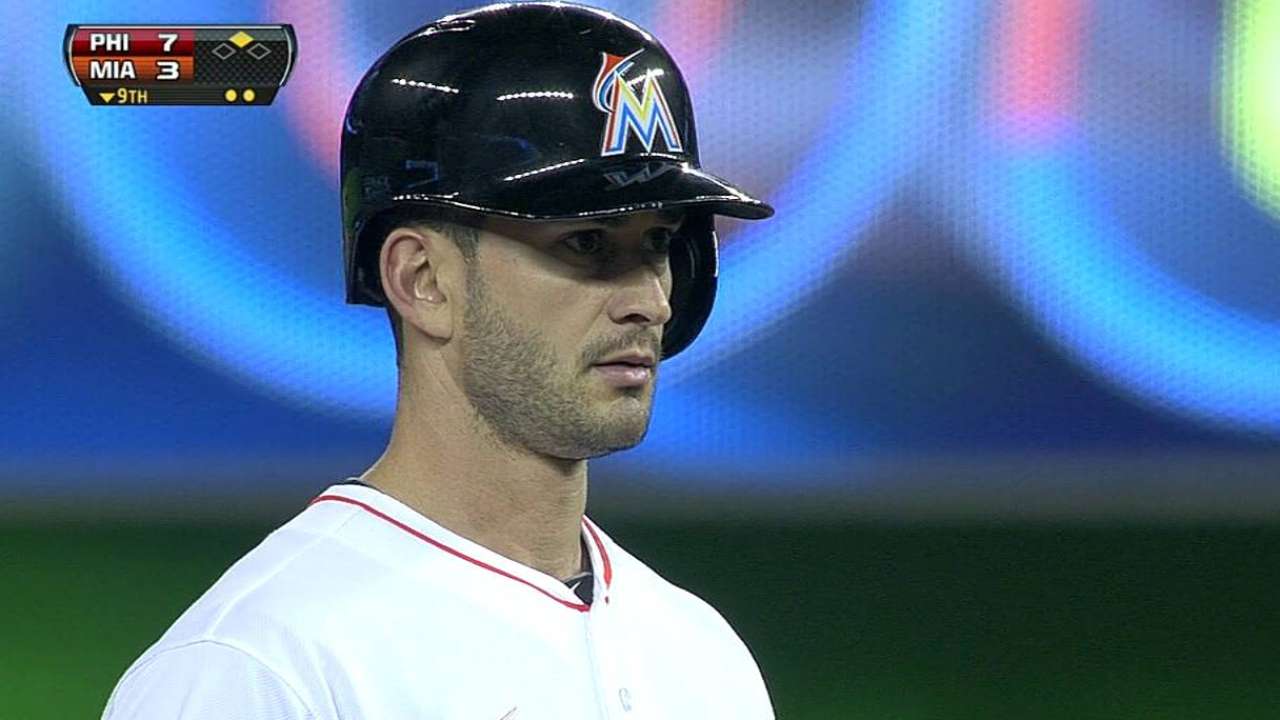 MIAMI -- The devastation caused in tornado-stricken Oklahoma on Monday hit close to home for a couple of Marlins.
Justin Ruggiano, who lives in Texas, opened the 2012 season playing at Triple-A Oklahoma City in the Astros' organization. And Greg Dobbs, a California native, attended the University of Oklahoma.
The ravaged area of the tornado is close to where Ruggiano played a year ago.
Early in the '12 season, a tornado warning prompted Ruggiano to tell his wife to go to the Oklahoma City stadium for shelter.
"It was about this time last year, I was coming back from a trip and I had to tell my wife to go to the stadium because I knew it was the safest place to take shelter," Ruggiano said.
The team was returning from a trip to Albuquerque, N.M., when a threatening storm approached.
"The bottom of the stadium is one of the safest places to be," Ruggiano said. "I think all the wives went there."
The Marlins acquired Ruggiano in a Minor League trade for catcher Jobduan Morales on May 26, 2012.
A few weeks before the deal was made, Ruggiano recalls the Oklahoma City team had to take shelter at home as a precaution when another tornado passed through the are.
With great interest, Ruggiano and Dobbs are following the news from earlier in the week.
"It's awful. You feel for all the people for their loss," Ruggiano said. "It's also very encouraging to see how quickly people step up and help. You just wonder how they do it, but they do it."
Ruggiano said he plans to make a contribution through his church in Texas to offer assistance.
Dobbs has friends and former college teammates who live in Oklahoma. He has been in contact with several of them the past few days.
"It's obviously devastating, very sad," said Dobbs, who also is planning to contribute however he can to the area. "When you hear that children lost their lives in it, it's awful. It kills you inside."
Joe Frisaro is a reporter for MLB.com. He writes a blog, called The Fish Pond. Follow him on Twitter Share This